Written by

News Feature Team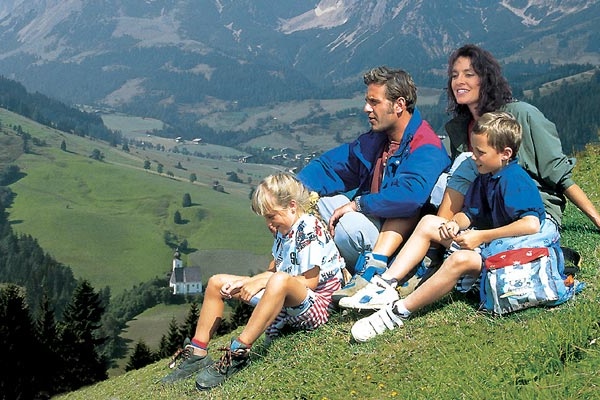 Traveling with kids can certainly be a challenge, especially when your children are young. While this can be intimidating at first glance, and it can be a problem at times, that's no reason to give up on traveling completely. Quite the contrary, in the long run the experiences and memories that come from family holidays and seeing the country, or various countries, pay off in major ways. That being said, after taking care of important essential details like the campervan hire, a little bit of research and planning into good travel gear for kids can go a long way towards helping you smooth out any bumps in the travel road ahead of you.


Teach Importance of Hand Wipes & Sanitizer


Hey, hygiene matters. Teaching children of any age the importance of keeping clean and thinking about things like sanitation or germs is never a bad idea and having these on hand gives you the ability to deal with many of the inevitable messes that are sure to come up during a family vacation with the kids.


Portable DVD Player or other Electronic Devices


While you definitely want to emphasize being present in the moment and the experiences that come with a good vacation travel but that doesn't mean you want to be bothered every minute during a multi-hour drive. If you have plenty of kilometres between where you are and where you need to be, having a portable DVD player or tablet device loaded with some appropriate movies, cartoons, games, or other things isn't the worst idea in the world. In fact, it's actually a really solid plan.
While you don't want the kids glued to these devices while on a tour or exploring the area, having them for the really long drives or even wind-down at night is never a really bad idea.


Safety Devices for Babies & Toddlers


There are many pieces of travel gear that fall under this particular category, and for good reason. Extremely young children or babies give even more of a challenge when it comes to travelling on holiday and you want to make sure first and foremost that their safety is taken care of. This can mean portable cribs or sleeping boxes for the babies, and certainly high quality car seats for toddlers.
There are baby carriers that can also make it much easier to move around freely while keeping the young child safe. Doing a little bit of research will help you figure out which one is best considering the size and age of your child.


Portable Sleeping Pillows


Let's face it: even when "roughing it" comfort matters. Portable sleeping pillows or little inflatable sleeping pillows can help reduce how much you have to pack while also providing a high level of comfort and better sleeping conditions. Comfort matters, sleep matters, and packing some of these pillows as either your main source, or as a backup, can give you plenty of options to make sure the little ones sleep soundly and get a great night's rest so they feel better, stay healthy, and will be less cranky each day after waking up.