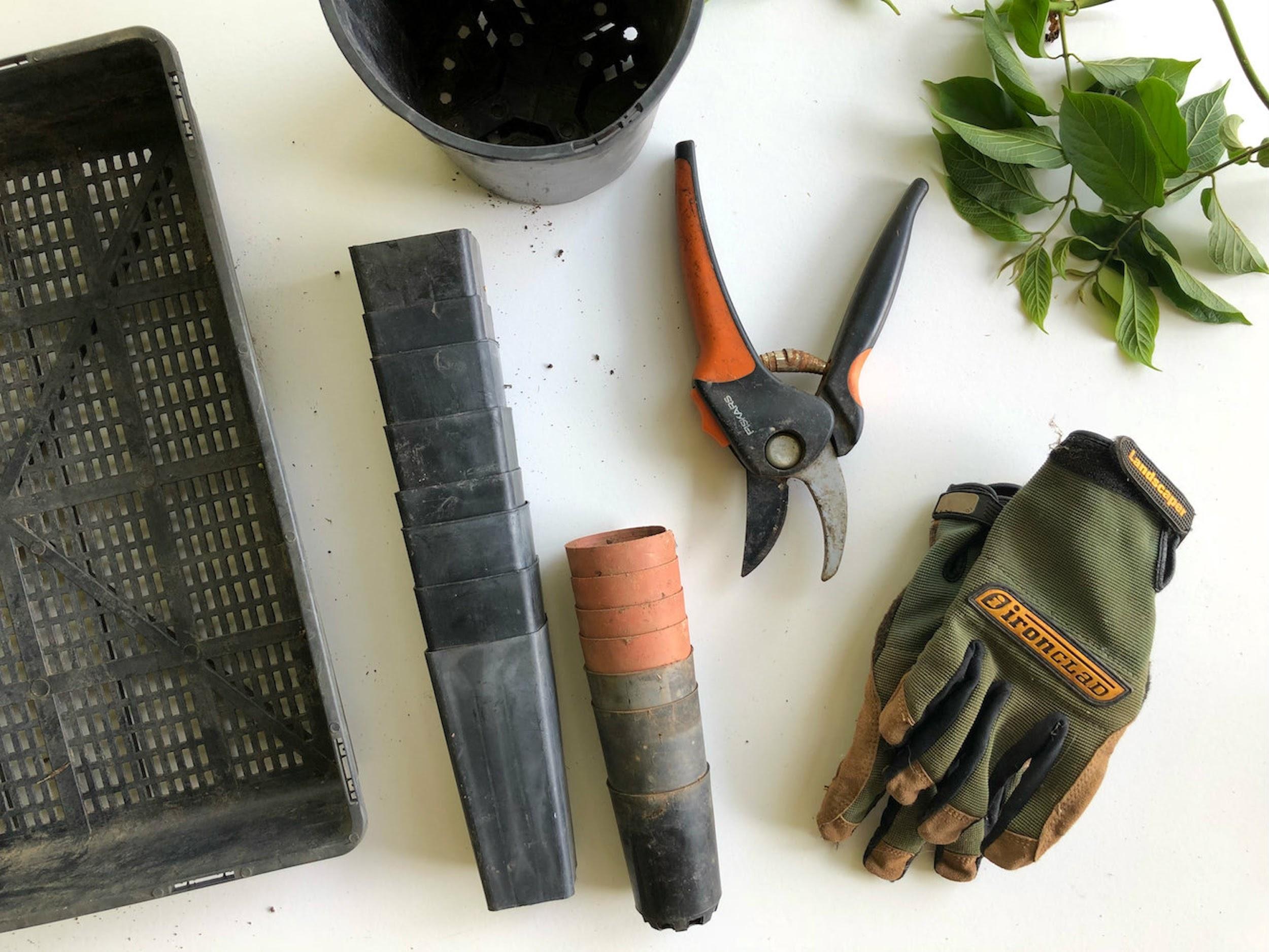 Growing your own fruit and veg has all kinds of benefits. You'll have peace of mind that you and your family will be eating top quality organic produce, which is also great tasting compared with stuff from the supermarket. On top of that, getting green-fingered is also a brilliant way to keep healthy, relax the mind and reduce your carbon footprint. How many times do you find yourself grocery shopping, choosing overpriced and over packaged food which has been flown in from the other side of the world? By reducing the distance the food travels from source to table you are doing your bit for the environment, as well as your tastebuds. There are many ways to go about setting up a sustainable and productive garden or allotment, one which cuts back on careless consumption and reduces waste. Here are a few pointers to sow the seeds of a truly organic experience.
Groundwork
Much of what you will need to grow your own food can be acquired for very little money, or for free. Look into local facilities such as Freecycle, and seek out local gardening groups or individuals. Try upcycling your own stuff into useful garden equipment such as trellises or water buttes. A compost bin is absolutely essential for sustainability as it converts your garden waste into powerful, organic fertilizer. Build an insectary by growing dill, lemon balm, parsley or a whole host of other herbs and plants in one area of your garden - these attract a range of helpful bugs to your plot. Likewise, a worm farm can do wonders for your soil.
Research and planning
To make the most of your garden space you should plan in advance what you want to grow, how much of it you plan to harvest and how to plant crops that will compliment each other on the dinner table. If you're an inexperienced gardener don't worry - there are plenty of crops which are easier to grow to get you started. It's important to know your environment - if you have dry or clay-filled soil you need to take this into account and look up ways to maximize the potential by planting appropriate crops. Likewise, if you have a patch which is exposed to a lot of sun, wind or is completely shaded. When you have decided what you'll plant you will need to research the best time of year to sow (and harvest) your crops as well as other considerations, such as spacing in the beds and how much watering and other care each crop requires. A diagram of the layout is useful to plan for the seasons ahead.
Trees
Planting trees (if you have space) is a great way to get carbon from the environment into your soil. They also provide you with a shady spot to relax or snooze in, should you need to recharge the batteries.
What goes around comes around
As a general rule, sustainable farming prescribes that what gets taken out of the garden goes back in. Therefore any garden waste, scraps from the table etc should be composted in your compost bin (as mentioned above) and then used to keep the soil rich, fertile and healthy. The use of pesticides is probably one reason you have decided on organic gardening in the first place - natural alternatives include horsetail, garlic and nettle water. These can prevent pests affecting your crops, and stop diseases from ruining them.
Build your own
Part of the fun of growing your own food is creating an environment where you, your family and friends can get creative while being productive and healthy. As well as growing your own, try building your own. Whether you make a humble trellis for runner beans or an elaborate decking and seating area, use wood that would otherwise go to waste. Old roofing tiles, bricks, panes of glass, even a stained glass window all found their uses on my allotment. Don't forget to make your plot aesthetically pleasing as well - you can upcycle just about anything into… well, just about anything! Make your garden look great and enjoyable for when you're relaxing on that sustainable bench after a hard days work. (Don't forget though, the most important thing is to build your garden for the future, not for fashion.)
Community
Getting your friends and neighbors involved is a great way to create a strong community (particularly if they are rewarded with organic produce for their labors!). Getting the kids involved is even better - firstly it gets them outdoors, and makes them more likely to tuck into a plate of vegetables if they know they've had a hand in growing them. Secondly, passing on the knowledge, techniques, and (most importantly) ethos of sustainable growth is just that - sustainable. Instilling the spirit in them at an early age is a sure fire way to put them on the right path.
It is fairly straightforward to start your own sustainable organic garden - and once you've done a bit of legwork to get it going it is easy to maintain - after all, everything you need is already growing in it!