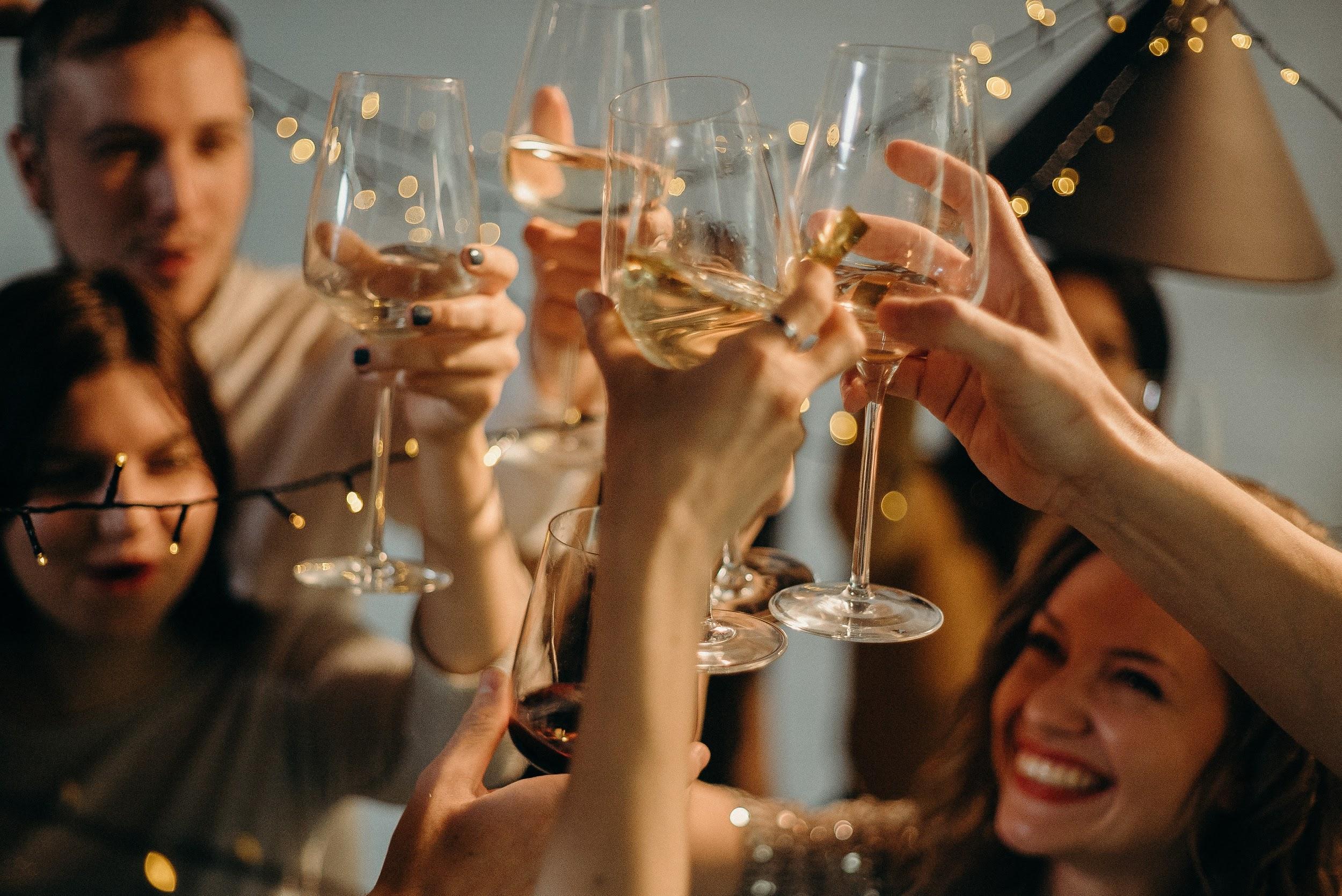 Whoever said throwing a party is a piece of cake probably forgot that the cake is just one thing off of the list for a party planner or a host. Planning a party is no easy feat. It might even take weeks of planning to come up with the ideal party. Even then, you would have to factor in a lot of unforeseen circumstances to keep the party going. Anything but a piece of cake.
What comes to your mind when you think of the ideal party? Probably an open bar and people having a good time. Believe it or not, those two things do not have to be synonymous with one another for a great party. While having a punch bowl and plastic cups isn't anyone's idea of a great party, an open bar would not equate to one either.
What you need is a drink menu. Think about it; lower costs, easier maintenance and a good time! The perfect party trio. From going classic with whiskey distillery to keeping it along the theme with Hawaiian punch - a drink menu is a sure-fire way of having a great party.
Coming Up With the Ideal Drink Menu
So you have decided on a drink menu - what comes next? Selecting the drinks, of course. With selecting the drinks, you might want to consider a few factors. For example; is your party themed or not? Will it be more formal or casual? What's the demographic? So forth.
The ideal drink menu is not three pages long. It can be limited to three drinks at the minimum and still be ideal. What matters more than quantity is quality.
If you're having a themed party, then try to customize the drink menu towards the theme. For example; if you're having a retro-themed party with a 90's vibe to it, bring back some of the classics. Similarly, if you're having a super bowl party then set the mood to be a bit more casual with beer and other drinks of the sort.
It does not matter what you have, as long as you have something for every demographic. There might be people at your party who are not into liquor of any sort and then there are guests who only associate parties with liquor. A drink menu is what brings everyone together as one unit.
How Will It Save Money?
After setting your heart on planning a party, the very next thing that you started planning was the budget. The party has to be fun for everyone - especially the host. It would not be fun where you to go overboard and compromise on your budget. Hence, it's important to cut costs and splurge only where you see fit.
The drink is a cut-cost sort of department. Having an open bar might be fun and all, but it is not necessary. Instead, you could maintain a lower budget with a menu. This would limit ingredient costs and the bartender (if you're hiring one).
Top Picks Strawberry Margarita
Strawberries are a crowd favorite and a party classic. A strawberry margarita around the summertime is almost essential. If your party falls within those warm months, then have a strawberry margarita. The strawberry gives the flavor and the margarita gives the kick.
With a can of limeade, ten strawberries, a few basil leaves and two cups of tequila - you are good to go. It is that easy. Plus, it won't be costing you an arm and a leg to make a pitcher or two.
Honey Bourbon 'Gold Rush'
Honey plus bourbon with boiling water - that is all you'll need to create the classic Gold Rush. The rush is from the bourbon, in case you didn't know. While most people would be wary of having hot drinks on their party menu unless it's more of a formal occasion, this drink can serve both events.
The Gold Rush has a lot of things going on for it. It has a sweet, tangy and strong taste to it. The full-bodied drink is a lot more satisfying than any other gin drinks.
Beer
After two carefully curated drinks, we're going back to a classic - beer. Have an impromptu party? Beer. Have a planned party? Beer. Just one guy showed up? Beer. You genuinely can not go wrong with having a beer at your party. It serves as the best option for making sure that everyone stays drinking all night.
It's easy to source and easy to refill. Plus, it comes in handy to have a six-pack lying around whenever you have to throw a party on short notice. From graduation parties to sporting parties, any occasion can be made into a party with beer.
Rosemary Citrus
A party has become synonymous with having alcohol around. At least a grown-up party. However, you do not have to have alcohol for it to be a party. It might be better to have non-alcoholic beverages as an option on your drink menu too.
Let's say you're throwing a party for a couple of friends. Unless they plan on staying the night, they would have to drive back. At best, there will always be the designated driver of the group. You will see this guy pouring himself some water while everyone else has alcohol because he drew the shortest straw.
For that guy and for anyone who isn't in the mood to get tipsy tonight, serve this rosemary citrus drink. The 'adult' flavors from the citrus, rosemary, and honey will keep them feeling like a part of the crowd and the soda water will give them a good time.
Conclusion
In conclusion, throwing a party is not easy. It takes a lot of careful planning to throw a great party. With being a party planner comes a lot of responsibility. Hence, you would have to go throw every minute detail to make sure that everything is in check.
The main part here is making sure that your guests are having a great time. With these top drink selection, you can guarantee that. Plus, the drink menu is a sure way of having your party save you're a few dollars.
Remember, the best parties are those that make the guests feel the most comfortable. Your party can be just that if you work your way around these few tips.
The perfect party will come your way with just a little bit of planning and a whole lot of heart. It doesn't have to mean you regretting it in the morning, nor does it mean compromising on the quality of the event. Furthermore, it has to suit each demographic and that's just what a drink menu is for. These are some of our top picks for a menu, you can work your way to add your own!