Written by

Rachael Dobson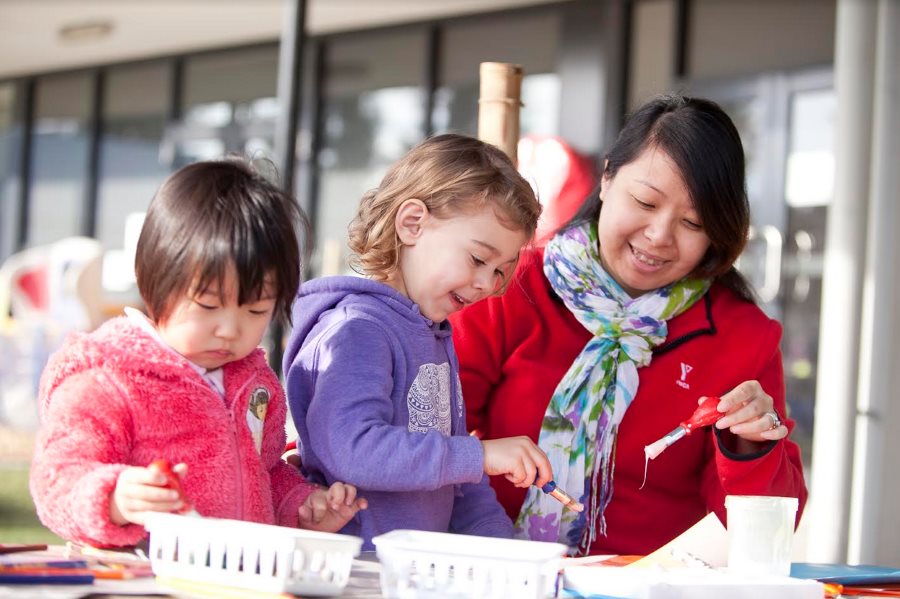 YMCA Victoria has provided some top tips for getting your little ones into early learning mode, whether they are just starting out or returning after the festive break.
Letting your loved ones out of the nest is never easy, but early learning is the best way to develop the educational building blocks kids need for the future. While it may be daunting to put your child into the hands of strangers for potentially the first time, Early Learning is a great way for them to understand the world and prepare them for what's next.
Children learn quicker in their early years than any other time in their life, so be prepared for a world of questions and new experiences for your child. To help out we have created this list of handy tips to make sure children have the possible start:
1. Don't forget to smile
Positivity is essential when talking about early learning. Sure you might be running around like a crazy person in the house, manically getting bags together for the day ahead but remember children pick up on body language and feel stressful emotions to. Try and keep it low key by smiling and express excitement about the experience they are about to have.
2. Give yourself time
Ensure you leave yourself enough time to drop your child off in a calm manner. Although you usually want to make a swift exit to get to work and before the tears start (theirs or yours!), spending a couple of moments ensuring their bag is away properly and that you have mentioned some of the lovely things in the room helps to keep your child calm.
3. Make sure to check in
Always check in and ask how your child's day was - asking both the educator and your child is a good idea. Sussing out what they enjoyed and didn't enjoy will give you a feel for what your child will excel in and what can be improved to help them adjust before they start primary school.
4. Remember to relax with your little one
The early years in a child's education are all about establishing routine and helping children adjust to the learning environment. Grasping new social skills and being surrounded by other children all day can be exhausting for a young child and this new routine can be a challenge for you to. Make sure you have down time at home where you and your child can chill out, maybe with an activity like reading together. You can also use this calm time to discuss some of their favourite parts of the day.
5. Get social
Encouraging children to socialise with others and make friends is a vital social skill early on in their lives. Children need to learn how to make and build friendships, learning names, using nice words and sharing. Lead by example and you will make some friends too!
Tips provided by YMCA Victoria, who have recently launched five new early learning centres in developing areas of Melbourne. For more information of YMCA Victoria children's programs and to register your child head to
www.childrensprograms.ymca.org.au