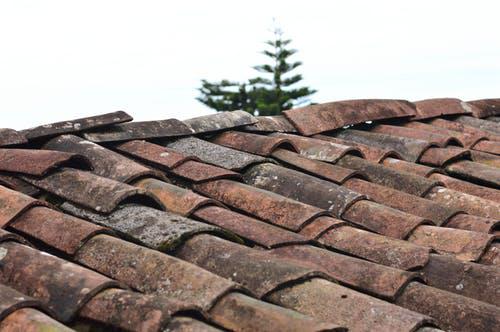 The roof of your house covers more than half the area of your home. Anyone might see a roof and think that managing it might not be so complicated, but surprisingly it is quite complex. Roofs help a house stay secure structurally and protect the people living under it, to stay safe from all kinds of bad weather. Taking care of your house's roof is good for its overall structural and integral health. Ranging from leaking issues to bad installation jobs, there can be many problems that occur to a roof over time. So, hiring a professional like roof repairs Sydney to take care of these issues or doing them by yourself is a good idea. Today we are going to look at some problems that your roof might have and how to take care of them.
Roof Leaks
A leaking roof is bad for your house during rainy weather. Usually, over time, a roof gets deteriorated, which causes rain and water to escape through small crevices, causing the ceiling inside your house to become water damaged. You can solve this issue yourself sometimes, as some leaks are easier to locate. You can examine the area of your where the water damage has occurred and apply cement to stop the leak from happening. You can also call in an expert if you can't spot where the leak is.
Damaged Shingles
Sometimes, shingles may go missing due to storms and other bad weather conditions. You can replace shingles by yourself if you don't mind getting on top of your roof. Just insert a knife under a slab of shingle and pry it up to break the bond that is holding it to the roof. Remove the shingle and replace it with a new one, securing it with roofing nails. Once the new shingle has been nailed down, apply a dab of cement to seal it to the roof.
Clogged Roof Gutter
Clogged roof gutters are one of the main issues that homeowners face with their house roofs. If left unsolved, it might lead to water damage, leakage or a cracked foundation. Try to stay ahead and get leaves and debris out of roof gutters. Get a ladder and do it on your own. If your gutters are constantly clogged, you should look into hiring an expert to clean them out for you.
Chimney Flashing
Improper chimney flashing can cause water to run inside your house and cause rotting inside your attic. Chimneys need to step-flashed and counter-flashed to avoid water from going inside it and into the attic. If you want to check the state of your flashing, go into your attic and look for signs of water damage around the chimney. As cement is not going to fix this, you should look into hiring a professional to install your chimney with proper counter-flashing and step-flashing. These types of flashings avoid water from pooling up around your chimney. So it is ideal you take care of it as soon as possible.
Damaged Roof Vents
Get on the roof and check for cracked roof vents. Remove the shingles and see whether the vents beneath them are cracked. If your roof vents are cracked, use roof cement and fix the cracks by yourself if you have the skills to do so. If not, look into calling a professional and let them fix it for you.
Condensation in Roof Space
Condensation in roof space occurs because roofing felt is impermeable and doesn't let moisture escape through it. The low-cost solution to this is to buy a roof ventilator, or you could replace the roof felt altogether if the cost is not an issue for you. Though not a huge issue, this can cause water damage to the ceiling underneath in the long term, if not treated.
Improper Installation
One of the most obvious factors that causes a leaky roof is an improper installation. These can range from improper installation of roof tiles, flashing or improper application of cement. To solve this problem, it would be a good idea to hire a high-quality, experienced contractor to fix it for you. An installation job should be done by a contractor who knows what he is doing and has knowledge about the products being used in the installation process.
Damaged Fascia
Fascia is made up of wood or sheet metal and acts as a front board along the edge of your roof. It protects the edges of your roof against moisture and other damages. This area of a roof is more vulnerable and highly likely to rot or get damaged. You should look into hiring a roof inspector and ask him to come and inspect it every month. If you notice a rot around it, call in a professional and have it replaced.
The Final Words
Taking care of every part of your house should be an everyday job. Whether it be cleaning it every day or maintaining it, you should focus on making your house a safe and secure place for you and the people who live inside it. The best piece of advice for getting the longest life out of your roof is properly maintaining it. Keep a close eye on the condition of your roof so you can detect problems early and get them