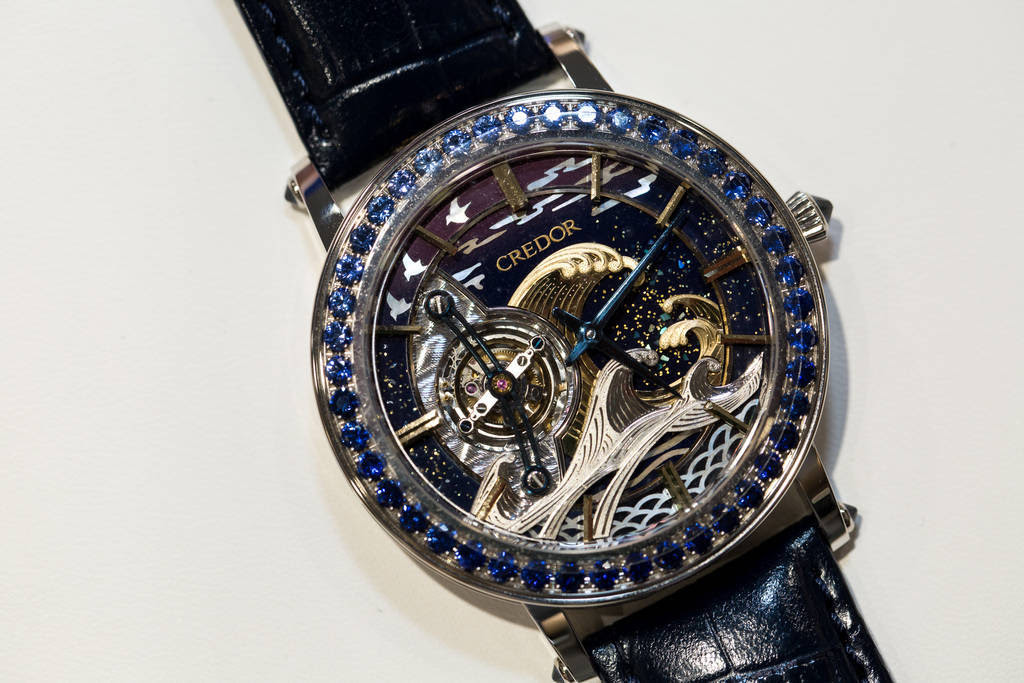 On Tuesday evening, Seiko Australia unveiled the opening of Melbourne's first Seiko boutique on Little Collins Street hosted by Aussie television personality, Andrew Daddo. To celebrate, Seiko brought down under for three days only, Seiko's Fugaku Timepiece valued at $600,000, the $400,000 Credor Spring Drive Minute Repeater as well as the Eichi ll valued at $61,000.
Seiko allowed Melbournians the exciting opportunity to explore the world of Seiko through its history, craftsmanship and its finest watches. The Melbourne Boutique showcased Seiko's prestigious collections, Grand Seiko, Astron and Credor and will display several watches never before offered in Australia.
The who's who of Melbourne's social scene was treated to a viewing of these luxury pieces at the new boutique, including Clint Amos (The Block) along with Andrew Daddo, Alicia Muling & Reid Butler from A Current Affair and the Consul-General of Japan in Melbourne.
Guests on the night were entered into a raffle to win a Seiko Presage Cocktail valued at RRP $850. Tom Le, a watch enthusiast from Melbourne was presented with the new 2017 style by Managing Director of Seiko Australia, Toru Koizumi.
Following please find some more information on the special pieces Seiko showcased on its opening night:
The Credor Spring Drive Minute Repeater timepiece, by Seiko, uses only premium materials and high-end technology, making the delicate crafting process so complex that only three are produced worldwide each year. In every aspect of its creation, the Credor range marks another milestone for Seiko as a leading manufacturer of 'complication' timepieces.
The luxury ranges, Grand Seiko and Astron are instantly recognisable by a simplistic and understated elegant form. Having been crafted from only the very finest materials, the design and manufacturing of each cutting edge collection has been done by hand to ensure precision and accuracy in every step.
The Grand Seiko range simply put, is the most precise, durable and easy to wear watch on offer, while the Astron is made using a high-intensity titanium base and sapphire crystal coating for extra class and sophistication.
With the Astron GPS Solar Dual-Time, global travel could not be easier. Using just the power of light, Astron connects to the GPS network and tells time with atomic clock precision, adjusting at the touch of a button to your time zone. Now, with the new Dual-Time calibre, you can read not only the time where you are, but also the time in your home time zone on a simple 12 hour sub-dial with a separate AM/PM indicator.
The boutique will reside among Melbourne's bustling Little Collins Street which is known for its high-end boutiques, displaying Seiko's most prestigious collections, including the Credor range as well as Grand Seiko and Astron. The boutique will also have a resident Seiko watchmaker to assist customers with technical information and assistance.
The Seiko Melbourne Boutique is located at 264-274 Little Collins Street Melbourne VIC 3000.
For more information please see
www.seiko.com.au