Written by

News Feature Team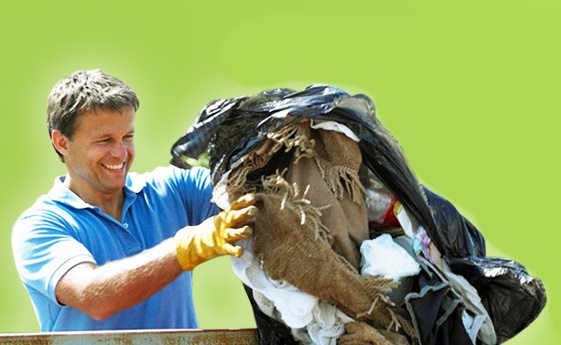 On multiple instances we realise that the council trash pickup service is not competent, or sometimes willing to pick up your trash. GIven that these situations do not occur everyday, but in cases when you family hosts an event, or has a renovation or construction project done, the amount and the nature of the waste is beyond what your council would agree to pick up. Additionally, for the same reasons, it is not safe to throw this kind of waste in landfills, if that is, you somehow fit it inside your car or truck.
The solution to such problems lies in hiring a skip bin for needs similar to the ones mentioned above. If you already do not know what a skip bin is, it is a trapezoid shaped container for waste. Available in multiple sizes, it is perfect for throwing in large amounts of waste. Most skip bin hire in Adelaide will not only give you the skip bin for rent, they will remove it from your property, and properly dispose off the waste after you are done using the skip. This service is efficient and hassle free, but still demands a little research before you can hire a skip bin:
Find out what size of bin you need
Skip bins are usually available in a number of size, starting from 2 or 4 cubic metres in size, and going up to enormous roll-in roll-out bins that are used to dispose industrial waste. If you are looking for a bin for domestic purposes or for an event, a bin size between 4 and 8 cubic centimetres is perfect.
However, it is best first estimate the amount of waste that will be produced and then decide upon the size of the bin. While doing the guesswork, it always helps to be a little generous. You do not want to end up in a situation where the bin is totally packed and there is no way to fit anymore of the waste you have lying around. To avoid such situations, always hire a skip one size larger than what you estimate you will need.
Make sure you understand what you can put inside the bin
As efficient and hassle free as hook bins may be, there are certain limitations to what you can put inside a bin. For instance, skip bins are ideal for throwing in rubble, construction waste material, domestic waste, plastics, and organic waste products.
On the other hand, limitations exist for electronics, asbestos, medical waste products, and batteries.
Make sure you only work with a reliable company
Whenever we rent anything, or avail a service from a business, we do it for our convenience, but working with an unreliable business might send things in the opposite direction. It is thus very important to work with a true professional.
The first quality you need to look for in the company is if they have the necessary licensing for their business. Then, check how willing is the company to go out of its way for your convenience. For the best companies, customer satisfaction is king, and they would bend over backwards to suit your schedule and necessities.
Conclusion
In conclusion, I would like to remind the readers that it is our duty to engage in responsible waste management. Hiring a skip bin is one of the easiest ways to do that. If you know of any other ways through which responsible waste management can be done more efficiently, please make sure you share them with us in the comments below.