Often an overlooked element of men's fashion, accessories are an integral part of every man's outfit. Without a splash of personality through patterned cufflinks or the touch of a classic leather belt, a suit would just be, well, a suit. Achieving a specific style doesn't just finish with a nice pair of pants and a button up shirt; it is all about characterising oneself through the finer details. To assist men in selecting the perfect final touches, Buckle 1922 have released a new range of cufflinks.
Buckle 1922 new cufflinks range accommodates for the stylish yet quirky, to the fashionable and formal man. Whilst still staying true to some of their signature styles, Buckle has introduced braided designs, etched patterns, rose gold and Mother of Pearl detailing.
"We have added to Buckle's cufflink range to suit a range of different style aesthetics," says Melissa Gibson, Director of Buckle | 1922.
"Subtle style updates can have a big influence on the overall look. By swapping your accessories an outfit can go from office to casual to formal wear ," Melissa continues.
To help get the most out of male accessories, Melissa provides some top tips on how to accessorise with a great pair of cufflinks:
Working 9 to 5: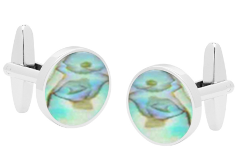 Working in an office Monday to Friday can often feel like a rotating door of monotony and so too can your workwear. Wearing the same suit day in and day out, with a slight change up in shoes or button up shirts, starts to wear thin for the style loving male.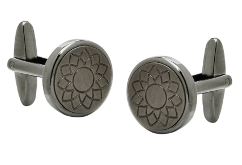 To spice up the old faithful work suit add some personality, colour and flare through accessories. The often forgotten cufflink is the perfect accessories to add life to your work wear style. Small and subtle, the cufflink can add lots of character without being overwhelming. A silver cufflink with an abalone shell centre will add a pop of colour to any ensemble. For something slightly less colourful opt for a circular shaped cufflink with an engraved imprint - subtle, sophisticated and oh so suave.
Shaken, not stirred:
A formal evening, fancy dinner or work event generally calls for clean, cut lines and formal wear. For such occasions, compliment your attire with simple but elegant accessories.
For an all-black suit with a crisp suit shirt, keep it simple with a plain but elegant cufflink. Buckle 1922 has released a hexagon shaped rose gold cufflink which will be sure to add an element of edge and interest to the overall look.  
For silver and metal options maintain a simple but sleek style by choosing a circular or rectangular shaped cufflink with subtle detailing. Opt for a metal cufflink with a plaited centre to add texture to your outfit or a silver cufflink with an onyx stone for simplicity.
Cufflinks add a touch of personality, texture and sophistication to any ensemble. It is important to choose the right type of cufflink for the occasion and the outfit of choice. Adding this small but important accessory will take any ensemble from bland to debonair.
RRP: Cufflinks range from $49-$69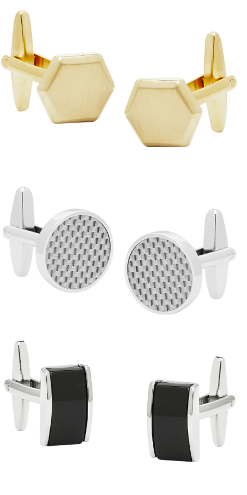 Buckle | 1922 accessories are from selected retailers nationwide or online from
www.buckle.com.au