Written by

Bethany Regattieri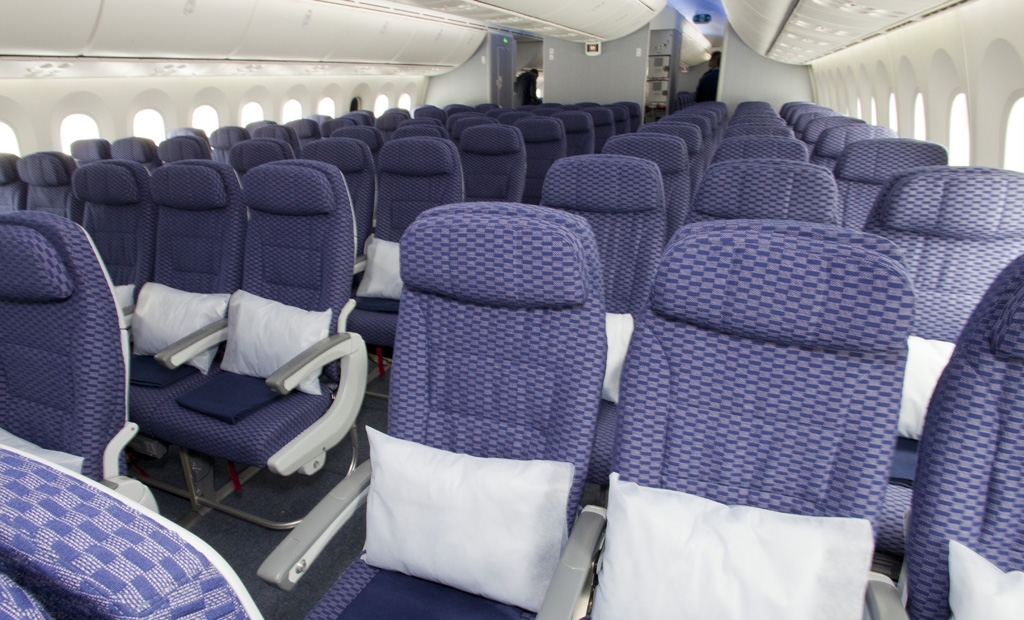 SYDNEY, Aug. 31, 2015 – United Airlines today announced that it will introduce the Boeing 787-9 Dreamliner aircraft to replace the Boeing 777-200 on its daily Sydney–San Francisco and Sydney–Los Angeles services, effective March 27, and March 28, 2016 respectively (eastbound). The airline already operates its Melbourne-Los Angeles route using the 787-9.
Alison Espley, United's managing director, Japan and Pacific, Sales said: "This is another great milestone for United in Australia. We're excited about introducing the game-changing 787-9 on both our routes from Sydney. This aircraft has redefined flying for our Melbourne customers and we're delighted that our Sydney passengers will now also enjoy the superior inflight comfort and amenities that the Dreamliner offers. This announcement demonstrates United's continued strong commitment to the Australian market, which we have been serving for almost 30 years."
United, the North American launch customer for the 787-9, deployed the aircraft type internationally for the first time last year when it introduced nonstop service between Melbourne and Los Angeles, breaking a world record for the longest 787 route to date. United offers Australian customers more than 200 daily connections via its San Francisco and Los Angeles hubs to over 90 destinations across the U.S.
Onboard Products and Services
The 787-9 has a total of 252 seats in two cabins – 48 in United BusinessFirst, with seats arranged in a 2-2-2 configuration, and 204 in United Economy, including 63 Economy Plus seats with added legroom and increased personal space. United BusinessFirst offers a superior business-class service. The BusinessFirst seat reclines 180 degrees into a 1.98-m lie-flat bed and features a personal on-demand entertainment system with a 39-cm touch-screen monitor.  BusinessFirst amenities include laptop power, USB ports and a multi-course meal with complimentary wines.
United Economy offers complimentary food, beer, wine, soft drinks and inflight entertainment. Seats feature an adjustable headrest and a 22.8-cm personal seat-back monitor delivering a personal on-demand inflight entertainment system.
United Economy Plus offers up to 12.7cm of extra legroom. Located near the front of the Economy cabin, the seats give the added benefit of allowing a swifter exit from the plane upon arrival.
The aircraft offers satellite-based Wi-Fi and power outlets.
Boeing 787 Dreamliner
The 787 Dreamliner is revolutionising the flying experience for United customers and crews while delivering unprecedented operating efficiency, comfort and lower emissions. Customers experience greater comfort with improved lighting, bigger windows, larger overhead bins, lower cabin altitude and enhanced ventilation systems, among other passenger-friendly features. The aircraft's use of lightweight composites, together with its modern engines and improved aerodynamic design, allow it to fly farther, faster and more efficiently than similar-sized conventional aircraft.
United currently has 19 Boeing 787 Dreamliners in its fleet and expects to take delivery of six more 787 Dreamliners by the end of 2015.
United in Australia
United will celebrate 30 years of service in Australia in February 2016. United currently operates daily non-stop services from Sydney to Los Angeles and San Francisco with Boeing 777-200 aircraft, and a daily non-stop service between Melbourne and Los Angeles with the Boeing 787-9 Dreamliner.
About United
United Airlines and United Express operate an average of nearly 5,000 flights a day to 362 airports across six continents. In 2014, United and United Express operated nearly two million flights carrying 138 million customers. United is proud to have the world's most comprehensive route network, including U.S. mainland hubs in Chicago, Denver, Houston, Los Angeles, New York/Newark, San Francisco and Washington, D.C. United operates nearly 700 mainline aircraft, and this year, the airline anticipates taking delivery of 34 new Boeing aircraft, including the 787-9 and the 737-900ER. United is also welcoming 49 new Embraer E175 aircraft to United Express. The airline is a founding member of Star Alliance, which provides service to 192 countries via 28 member airlines. More than 84,000 United employees reside in every U.S. state and in countries around the world. For more information, visit united.com, follow @United on Twitter or connect on Facebook. The common stock of United's parent, United Continental Holdings, Inc., is traded on the NYSE under the symbol UAL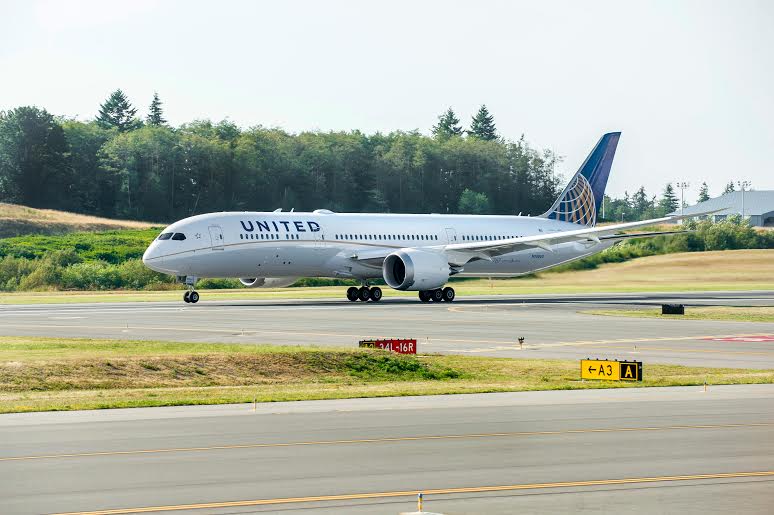 MV - Another article published in collaboration with MultiViw