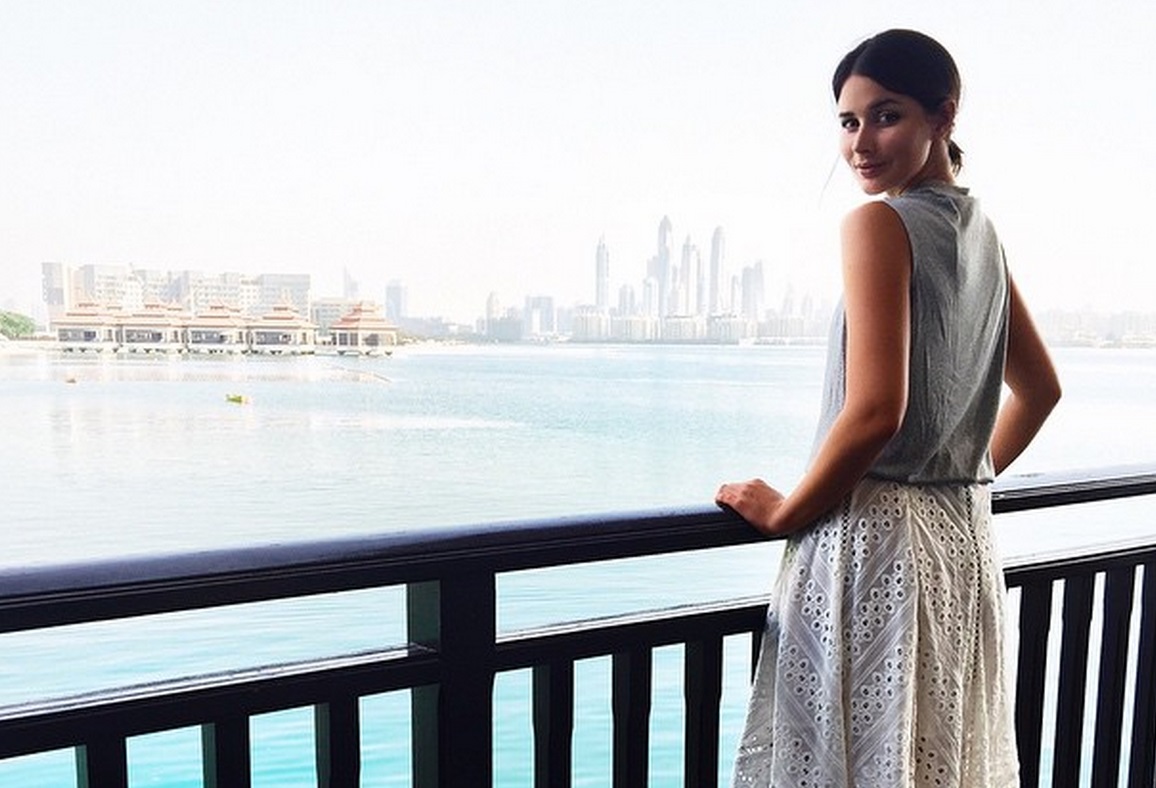 Sydney, Australia's top fashion bloggers took over Dubai for the final episode of Fashion Bloggers, Season 2, airing on E! on Thursday 23 July at 9:30pm. As hotel partners for the show, Minor Hotel Group properties PER AQUUM Desert Palm and Anantara Dubai The Palm Resort & Spa, along with airline partner Qantas, will be giving away the ultimate prize to viewers. One lucky winner will be given the chance to fly to Dubai to follow in the heels of the show's fashion mavens.
Fashion Bloggers, Season 2, shadows the lives of five of Australia's most influential fashion bloggers: Kate Waterhouse; Nadia Fairfax; Amanda Shadforth; Zanita Whittington and Sara Donaldson. The final episode of the second season sees the bloggers take off to Dubai to soak up the stylish destination.
As part of a trendsetting brand that seeks to push boundaries, PER AQUUM Desert Palm welcomed the bloggers who explored the boutique retreat's LIME Spa as well as the stunning grounds and polo fields and enjoyed afternoon tea on the terrace, all of which they shot in off-the-cuff editorial shoots. 'The PER AQUUM Life is all about immersive experiences, bold innovation and ground breaking design.  As one of Dubai's award-winning boutique resorts, PER AQUUM Desert Palm was handpicked for Fashion Bloggers TV and was a natural fit as one of the key hotel partners for the show.  Our guests dare to be different and are all very fashion forward and the hotel reflects the brand's ethos of naturally modern design so Kate, Sara, Zanita and Nadia felt at home straight away.  As part of the Pulse calendar, PER AQUUM's exclusive stream of avant-garde experiences, PER AQUUM Desert Palm hosted an intimate event with the bloggers and some of Dubai's most fabulous fashionistas, which was a highlight of this year's social calendar,' said James Reeves, General Manager of PER AQUUM Desert Palm. 
On the iconic Palm Jumeirah, Anantara Dubai The Palm Resort & Spa also played host, giving the bloggers and crew a taste of the brand's indigenous experiences and providing a suitably stylish playground for the jetsetters. 'We were very pleased to host Australia's top fashion bloggers at Anantara Dubai The Palm Resort & Spa. We were able to witness their creative talents unfold as they turned our property into a style seeker's playground, whether they were shooting fashion editorials by the pool or capturing scenic cityscapes on our longboat. Our remarkable resort, inspired by traditional Thai architecture in an Arabian setting, offered a truly outstanding Dubai experience and we hope we will have a chance to host them again in the near future,' said Jean-Francois Laurent, General Manager of Anantara Dubai The Palm Resort & Spa.
Minor Hotel Group initiated a partnership with Fashion Bloggers to connect its Dubai properties with a young, progressive audience who are conscious of design, fashion and travel.
'Our production of Fashion Bloggers was thrilled to collaborate with the Minor Hotel Group Properties, Anantara Dubai The Palm Resort & Spa and Per AQUUM Desert Palm. The two hotel locations gave Fashion Bloggers the best of both worlds - the beachside luxe and the desert oasis, creating magical backdrops for our episode and for the bloggers to create content,' said Rebecca Buttrose, Creator and Executive Producer of Fashion Bloggers.
The show will run a social media competition to win a return trip to the style haven, flying premium economy with Qantas. The winners will enjoy a luxurious stay including two nights at PER AQUUM Desert Palm and two nights at Anantara Dubai The Palm Resort & Spa.
Budding travellers will need to create a Dubai inspired  *flatlay, upload it to Instagram, tag the show's partners, and hashtag #fashionbloggerstv and #mydubai to enter. More details on how to enter will be announced at the conclusion of the final episode on Thursday night.
In addition, both PER AQUUM Desert Palm and Anantara Dubai the Palm are offering fellow fashionistas a 15% saving on stays until 23 July 2016. Bookings must be made between 24 July 2015 and 23 October 2015 via dubai-palm.anantara.com and peraquum.com/desertpalm using a code that will be announced at the conclusion of the final episode.
* A flatlay is a photo shared on Instagram that shows off objects in a stylish formation from a bird's-eye view
About Minor Hotel Group:
Minor Hotel Group (MHG) is a hotel owner, operator and investor, currently with a portfolio of over 120 hotels, resorts and serviced suites in operation under the Anantara, AVANI, Per AQUUM, Oaks, Elewana, Tivoli, Marriott, Four Seasons, St. Regis and Minor International brands. Today MHG operates in 22 countries across Asia Pacific, the Middle East, Africa and the Indian Ocean. With ambitious plans to grow the hotel group to 190 properties, MHG continues to expand the home grown brand of Anantara and its newest brand, AVANI, plus continues to announce strategic acquisitions.
About PER AQUUM Hotels & Resorts:
Daring to be different, PER AQUUM Hotels & Resorts is a global hospitality trendsetter that flows against the current with continuous innovation in design, services and experiences. A collection of pure originals, the current portfolio includes PER AQUUUM Huvafen Fushi and PER AQUUM Niyama in the Maldives, PER AQUUM Desert Palm in Dubai, and Essque Zalu Zanzibar managed by PER AQUUM. PER AQUUM is a joint venture strategic partnership between Minor Hotel Group (MHG) and Universal Enterprises PTY Ltd.
Join us online:
Website: peraquum.com
Facebook: www.facebook.com/PERAQUUM
Instagram: www.instagram.com/peraquum
Twitter: www.twitter.com/per_aquum
About Anantara Hotels, Resorts & Spas:
For hundreds of years throughout Thailand, people would leave a jar of water outside their house to provide refreshment and extend a welcome to the passing traveller.  Anantara is taken from an ancient Sanskrit word that means 'without end', symbolising this sharing of water and the heartfelt hospitality that lies at the core of every Anantara experience.
From lush jungles to pristine beaches and legendary deserts to cosmopolitan cities, Anantara currently boasts over 30 stunning properties located in Thailand, the Maldives, Bali, Vietnam, Cambodia, China, the United Arab Emirates, Qatar, Mozambique and Zambia; with future properties to open Sri Lanka, China, Oman, Mauritius, Laos, the United Arab Emirates, Tunisia and Morocco.  
For more information on Anantara Hotels, Resorts & Spas, please visit www.anantara.com.
Follow us on Facebook: www.facebook.com/anantara and Twitter: Anantara_Hotels
About Global Hotel Alliance
Global Hotel Alliance (GHA) is the world´s largest alliance of independent hotel brands. GHA currently includes 32 brands such as Anantara, AVANI, PER AQUUM, Tivoli, Alila, Art Series, Atura, Corinthia, First, GLO Hotels, Grace Hotels, Individual Collection, Kempinski, Lungarno Collection, Marco Polo, Meritage Collection, Meydan, Mokara, Niccolo, Nuo, Omni, Pan Pacific, PARKROYAL,QT, Rixos, Rydges, Shaza, Tangram, The Doyle Collection, The Leela, Thon, UltraTravel Collection, and Viceroy encompassing over 500 upscale and luxury hotels with over 100,000 rooms in 76 different countries. www.gha.com