Written by Allison Lazare Salon Director - Esteem Hair Beauty Spa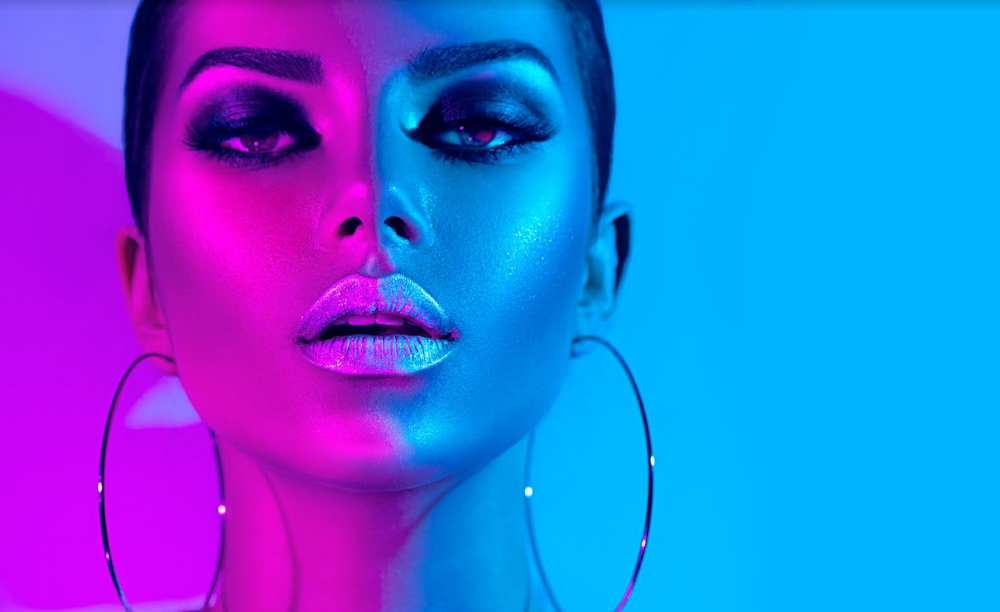 The spirit of beauty is more inclusive than ever, from innovations in hyper-personalised products to products servicing subjects which were previously considered a taboo. Learn more about the beauty trends that you'll see all year long. These seven trends will help you to welcome the warmer weather.
#1 - Healthy Hair Is More Prominent Than Ever
In the past, attacking our hair with all types of products and continually styling for different looks took a real toll on the health of the hair over a period of time. While products and styling will always be a part of a beautiful hair regimen, the focus now is more on maintaining healthy and lustrous hair that's vibrant and full of life. Many are opting for a more natural look, whilst nourishing their hair with healthy hair products and cutting back on over-styling.
#2 - Play the Nail Game
Individual and quirky looks are the trend for spring and summer parties when it comes to nails. Gel and acrylic nails have never been more popular than they are today, and there are more nail styles and colour patterns than ever before.
Bright and vibrant colours are trending for the warmer months, along with symbols, patterns and even a splash of glitter. Dazzling nails and sparkling hand jewellery are set to be the magic pairing during spring and summer.
#3 - Make a Statement With Glitter and Braids
If you really want to stand out at that summer party, club, or wherever you choose to socialise and have a good time, one trend that's on the rise is hair braids; with Dutch braids being one of the most popular.
The style doesn't stop with simple braiding though. Adding glitter to the hair and even creating glitter patterns down onto the face and shoulders is also proving a hit. It's the perfect style to make a statement for a party or special occasion and one that will certainly make you stand out.
#4 - Makeup: Vibrant Colours Are In
Spring and summer are all about light, sun and getting out and about. It's also the season to be more bold and daring, and what better way to achieve that than with bold and colourful makeup. Colours such as hot pink and classic blue are tipped to be extremely popular with colour company, Pantone, naming classic blue the colour of the year.
2020 is seeing more women sporting daring makeup styles that test the boundaries of more traditional makeup applications. Bold and vibrant patterns around the eyes are certainly trending this year, while edges are softened with pastels to create an eye-catching, yet harmonious blend.
#5 - Shorter Hairstyles Are Coming Into Vogue
Shorter hairstyles tend to be low-maintenance and that's one of the key reasons they are trending this spring and summer. Whether you want to get ready quickly for a party or a night out, or you're looking for hair that dries faster and is more manageable when you go swimming, shorter hair is definitely a style to seriously consider.
The really cool thing we all know about hair is that it grows back, so if you eventually tire of the shorter look and want to go long again, it's not a problem.
#6 - Less Is More In the Heat Of the Day
If you're venturing out in the summer sun, you don't really want a face plastered with heavy makeup. It feels weighty, uncomfortable and can even start to run if you sweat. Instead, simply applying some light makeup is a far better option.
Start with a base of sunscreen. You could either keep your skin bare or apply a tinted moisturiser or some face powder. Follow up with some lipstick or lip gloss and possibly some eyeliner and you're good to go.
#7 - More Natural Eyebrows Are Trending
Over the decades women have been obsessed with perfectly-shaped eyebrows. Plucking and trimming were the norm and part of just about everyone's beauty process. Today, however, the focus is being placed on simply letting those eyebrows grow, with just some light grooming from time to time to keep them in shape.
So, if you don't want to constantly be grooming and shaping those eyebrows, you can put away the tweezers and go natural.
Allison Lazare is the Salon Director
at
Esteem Hair Beauty Spa
, an award winning Hair Beauty & Day Spa Salon located in Penrith NSW. Allison leads the team of highly skilled professionals with over 28 years of industry experience.