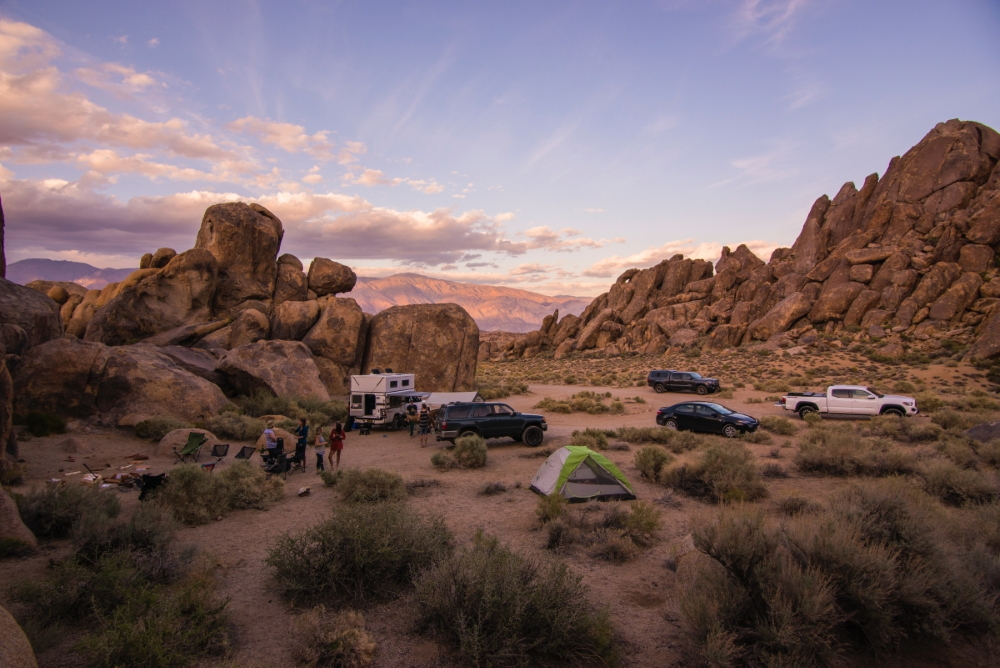 Going on a family RV road trip is an incredibly freeing and exciting experience, knowing that you can go anywhere you please and visit anything you like in your charming little home on wheels. But even though RVs are built with comfort in mind, they're not always perfectly suited for children. For that reason, you might want to think about new equipment and prepare a few things in advance, in order to make your family road trip that much more enjoyable for everyone involved. Here are some helpful tips for planning the most fun, interesting, and carefree RV road trip with your kids:
Make an efficient packing list
While you will probably have a lot of storage space in your RV, it's important not to overpack it, as it might end up being too much of a burden for your vehicle. Instead, it would be better to make a detailed packing list consisting only of essentials, and any road trip accessories you might need along the way. Apart from necessary food, water, and kitchen supplies for making snacks on the road, pack only the essential toiletries and the most appropriate travel clothes, in order to save on space. Don't forget to bring a laptop or tablet, as well as a few toys, to keep the kids happy and entertained on the trip.
Choose the right campground
Doing your research and choosing a campground wisely is not only important when it comes to navigating and parking your RV easily, but it also might help with selecting a location that's not too far away, as young kids might end up getting too nervous and cranky on long road trips. Look for more family-oriented parks that offer playgrounds, pools, or other amenities that would be interesting and exciting to children. It would also be a wonderful idea to choose a campground that's located near a beach, lush forest, or scenic lake or river, to get the most out of your family road trip.
Increase security with RV cameras
While investing in additional safety and security is always a good idea, it's even more important when you're traveling with children. For that reason, it would be wise to set up an RV camera system before you hit the road. Not only will a good camera system allow you to maneuver and park your large vehicle much more easily, but it can also serve as an excellent surveillance system for your RV and your belongings when you're out and about exploring with your family. What's more, the all-around visibility will give you some much-needed peace of mind when your kids are playing and running around your vehicle.
Plan potty breaks in advance
One of the biggest advantages of traveling in an RV is the fact that you'll be able to go to the bathroom whenever you wish, just like at home. Nonetheless, you should try to avoid using it too often, because you could end up draining the water supply quickly, and you might need it for more important matters, such as cooking and showering. Instead, it would be a much better idea to choose a few places on your route and plan potty breaks in advance. On these stops, ensure that everyone at least "tries" to go to the bathroom, to minimize any stress and crankiness on the road. That way, you can avoid making surprise stops along the way, while still having your RV bathroom for any accidents or emergencies.
Set up your sleeping area
While you can certainly decide to combine your road trip with a true camping experience and spend your nights in tents, an RV already provides a comfortable and cozy sleeping area that might actually be a better idea when traveling with children. However, you'll still have to ensure that everyone has a snug and roomy place to sleep in.
If your RV only comes with one double bed for you and your partner, then it might be wise to turn additional seating options, such as benches or sofas, into sleeping areas for small kids, with sleeping mats, pillows and their favorite bedding. Alternatively, you can also choose portable beds you could easily fold and store away when they're not in use.
Being a safe and comfortable vehicle to travel in, an RV can be the perfect option for a fun and memorable family road trip, as long as you invest in security, and prepare all the necessities in advance.