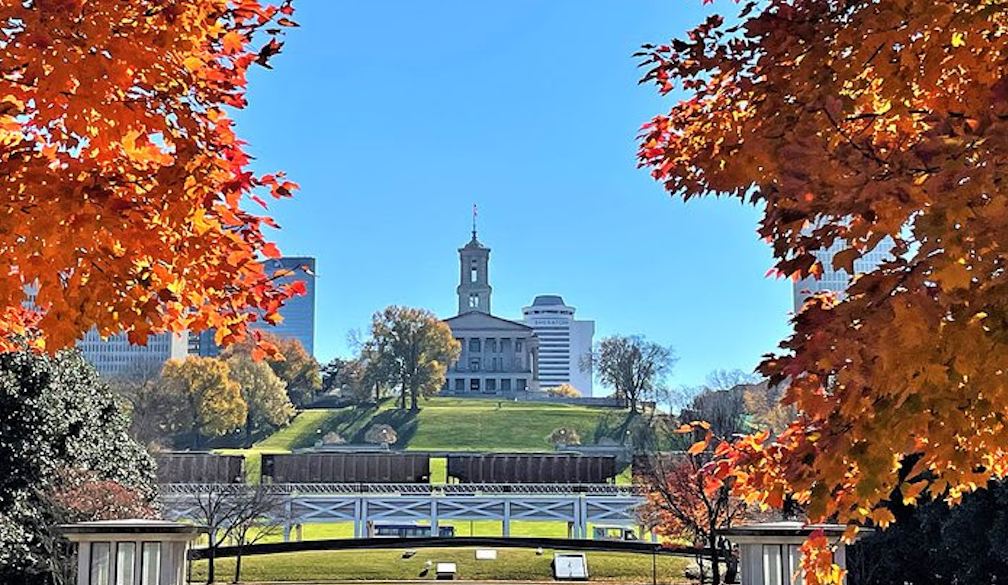 Last summer I took a long weekend trip to Nashville, Tennessee. It was my first time visiting Music City, and I wanted to make the most of my three days there. After months of anticipation, planning, and saving up for the vacation, it finally arrived. Nashville exceeded my expectations and gave me an unforgettable summer trip.
Planning the Trip
I started planning the Nashville trip back in April. I knew I wanted to go during the summer to take advantage of the warm weather and longer days. After looking at my work schedule and speaking to friends about their Nashville experiences, I settled on a three-day weekend in August.
Booking Accommodations
The next step was finding a place to stay. Hotels near downtown Nashville were pricey, so I looked into vacation rentals in Nashville through Karta. I booked a studio apartment through them in the Hillsboro Village neighborhood - close enough to downtown, but with a cozier, local vibe.
Using Karta for Vacation Rentals
Karta made it easy to find the perfect vacation rental. Their website had filters to narrow down locations, amenities, and price ranges. I could view photos, floor plans, and reviews for each property. The rental I chose had a full kitchen, free parking, and was walking distance from cafes - everything I needed for a weekend away!


Creating an Itinerary
Once I had my place booked, I started researching Nashville attractions and creating a loose itinerary to make the most of my limited time. There were so many great restaurants, museums, live music venues, and nature areas - I couldn't fit everything in! I prioritized must-see spots like the Country Music Hall of Fame and local parks.
Must-See Attractions
For attractions, I knew I wanted to see the Parthenon and do a historic site like The Hermitage. I also had to check out Nashville's famous honky tonk bars on Broadway and get a taste of the hot chicken the city is known for.
Food and Music
As a foodie and music lover, I made lists of top local restaurants, coffee shops, and places to hear live music around town. Biscuit Love, Hattie B's Hot Chicken, and Cafe Roze were at the top for food. For music, Bluebird Cafe and the Station Inn sounded like perfect spots to take in some Nashville tunes.
Day 1 - Downtown and Country Music
I flew into Nashville early Friday morning. After dropping my bags at the vacation rental, I took an Uber downtown and started my first day exploring all that Nashville's urban core had to offer.
Morning at the Riverfront
I began my day along the Cumberland River waterfront. The pedestrian bridge and riverside park provided beautiful views of the Nashville skyline. I walked across the bridge to get a 360 panorama of the city.
Lunch on Broadway
Next I headed to Broadway, the famous street lined with honky tonks, bars, and live music venues. I couldn't leave Nashville without trying the local specialty - hot chicken. For lunch, I stopped at Party Fowl which had a Nashville Hot Crispy Chicken sandwich with slaw on a buttery brioche bun. It lived up to the hype!
Afternoon at the Country Music Hall of Fame
After fueling up on spicy chicken, I spent the afternoon at the Country Music Hall of Fame and Museum. I loved seeing legends' costumes and instruments and learning about the history of country music in Nashville. They even had a replica of Johnny Cash's childhood home!
Honky Tonks at Night
At night, I changed into some cowboy boots and got ready to hit the honky tonks on Broadway. I saw talented country bands and singers playing for tips at lively bars like Tootsie's and Robert's Western World. Nothing beats live music on a Nashville Saturday night!
Day 2 - East Nashville and Nature
I started my second day in the trendy East Nashville neighborhood. It had a more bohemian, laidback vibe compared to downtown.
Breakfast at Marche Artisan Foods
I fueled up with an iced vanilla latte and ham and gruyere croissant from Marche, a cute French-inspired cafe and market. It was so charming with fresh flowers and a European bakery feel.
Morning Hike at Percy Warner Park
After breakfast, I headed to Percy Warner Park to get out in nature. I did a four-mile hike on the beautiful forest trails and got panoramic views of Nashville from the lookout points. Seeing woods, streams, and waterfalls provided the perfect escape from the city.
Afternoon at the Parthenon
After my hike, I drove to Centennial Park to see the iconic Parthenon - a full replica of the ancient Greek structure. I explored the art gallery inside and walked around the surrounding park area. It was surreal to see such classical architecture right in Nashville's urban center.
Dinner in Five Points
I went to the Five Points neighborhood for dinner and nightlife. I ate at The Pharmacy Burger Parlor, which had gourmet burgers and a retro soda counter vibe. After dinner, I stopped by a couple of lively dive bars in the area to round out the night.
Day 3 - Historic Sites and Departure
On my last day, I explored a couple of Nashville's historic attractions before heading home.
The Hermitage
In the morning, I visited The Hermitage - President Andrew Jackson's plantation home from the early 1800s. The mansion, gardens, and exhibits offered a look at life in the antebellum South. I loved seeing original furniture, paintings, and artifacts from Jackson's era.
Lunch at Hattie B's Hot Chicken
No trip to Nashville is complete without hot chicken! For lunch, I headed to Hattie B's, one of the OG Nashville-style hot chicken restaurants. I got a quarter-dark with a side of baked beans. The crispy chicken was fiery and flavorful with the perfect combination of spicy cayenne rub and cool ranch dressing.
Shopping in 12 South
With a couple of hours left, I headed to the trendy 12 South neighborhood to browse through boutiques and antiques stores. I picked up a Nashville T-shirt for myself and a vintage postcard for my fridge back home.
Reflecting on an Unforgettable Trip
As I flew home, I reflected on my incredible three days in Nashville. It was a nonstop weekend packed with great music, food, and sights. Here were the highlights from my trip:
Highlights and Favorite Moments
Walking across the pedestrian bridge on the first morning

Singing along to live music at the honky tonks

Learning about country music history at the Hall of Fame

Hiking through lush Percy Warner Park

Seeing the magnificent Parthenon structure

Sampling the best hot chicken at Hattie B's
Souvenirs and Mementos
I came home with a suitcase full of mementos like my new cowboy boots, Nashville T-shirts, postcards for my fridge, and a songbook full of lyrics from the local bands I heard play at the bars. Photos of the trip will also help me remember the experience.
Eagerness to Return
Nashville far exceeded my expectations. There are still so many restaurants, bars, parks, and museums I didn't get to visit. I'm already eager to plan a return trip to Music City to explore more of this dynamic Southern destination.
Conclusion
My weekend in Nashville provided an unforgettable summer vacation. The city offered the perfect blend of music, culture, nature, and history. Highlights included the Country Music Hall of Fame, hiking in Percy Warner Park, honky tonks on Broadway, and historic sites like The Hermitage. Nashville's hot chicken, live music, and Southern charm far surpassed my expectations. I'm already looking forward to returning to Nashville to experience more of what this lively city has to offer.
FAQs
What are the top attractions to see in Nashville?
Some top attractions in Nashville include the Country Music Hall of Fame and Museum, Ryman Auditorium, the Parthenon, Broadway's honky tonks, the Johnny Cash Museum, and historic sites like The Hermitage and Belle Meade Plantation. Nashville's city parks and nature areas like Radnor Lake and Percy Warner Park are also popular.
Where can you hear live music in Nashville?
Nashville is renowned for its live music venues. Broadway in downtown Nashville is lined with famous honky tonk bars featuring live country music and dancing. Other top spots include the Bluebird Cafe, Station Inn, 3rd and Lindsley, and the Ryman Auditorium.
What is Nashville known for food-wise?
Nashville is famous for its hot chicken - fried chicken coated in a spicy cayenne paste. Other local specialties include Nashville-style BBQ, meat and three plates, biscuits, and Tennessee whiskey. Trendy cafes and upscale Southern restaurants are popular foodie destinations.
What is the best way to get around Nashville?
Downtown Nashville and neighboring districts are compact and walkable. For farther neighborhoods, use rideshares, taxis, or public buses. Free shuttles run between popular tourist spots along Broadway. Drivers should be aware of limited street parking.
What is the best time of year to visit Nashville?
Peak tourism season runs from April through October when the weather is pleasant. May and June are ideal with mild temperatures and before summer crowds arrive. Winter is slower but holiday decorations and lower rates can also be appealing.