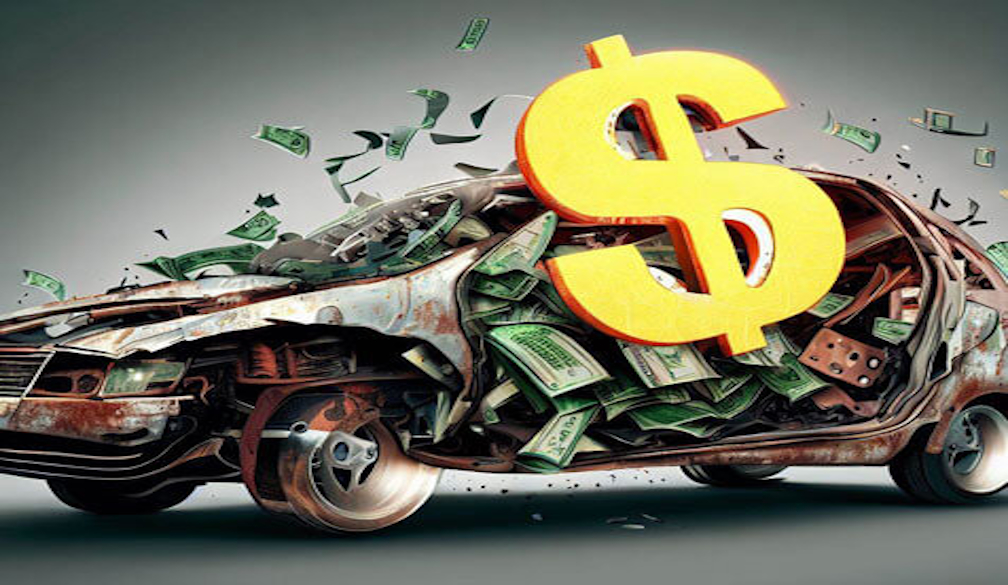 If you've ever wondered about those signs that say "Cash for Cars," you're not alone. Selling a car has traditionally involved a series of steps, but cash-for-car companies have simplified the process. These companies are helping the owners of old damaged vehicles to make some money and get rid of this scrap easily. 
"Cash for Cars" is a straightforward concept that has transformed the way people sell their vehicles. These are companies that specialize in buying cars directly from individuals, offering a quick and hassle-free process. The key here is that they pay in cash, providing an immediate and convenient solution for those looking to sell their cars without the traditional hurdles.
One of the beauties of cash for cars companies is their inclusivity. They accept a wide range of cars, regardless of make, model, or condition. Whether you have a well-maintained sedan, a used SUV, or even a car that has seen better days, cash-for-car companies are interested. This flexibility makes them an appealing option for anyone looking to sell their vehicle without the limitations often associated with traditional selling methods.
4 Step Process detail to sell your vehicle 
Selling your vehicle to a cash-for-cars company is a straightforward process designed for simplicity and efficiency. Let's break down the four steps involved:
1. Contact the Company
The journey begins by reaching out to the cash-for-cars company. You can initiate this process through a quick phone call or by filling out an online form on their user-friendly website. This initial contact serves as the starting point for the entire transaction.
2. Provide Vehicle Details
After making contact, the next step involves sharing some essential information about your vehicle. This typically includes details such as the make, model, year of manufacture, current condition, and mileage. These details help the company assess the value of your car accurately.
3. Get a Quote
Once the company has the necessary information, they'll provide you with a quote for your vehicle. This quote represents the amount they are willing to pay you in cash for your car. It's a transparent process, and the quote is based on the specifics you've shared about your vehicle.
4. Arrange for Pickup and Get Paid
If you find the offered amount acceptable, the final steps involve coordinating the pickup of your vehicle. The company will come to your location to inspect the car and verify its condition. Upon completion of the inspection, you'll receive your payment in cash on the spot. This immediate cash transaction is one of the key advantages of selling your vehicle to a cash-for-cars company.
3 Benefits of Selling Your Vehicle to Cash for Cars
When you have decided to sell your vehicle, it's important to know about the benefits or perks you are going to enjoy. Do your research if you are new to the world of cash for cars. Make sure to get knowledge from professionals who know the industry of scrap car removal. 
Here we have a list of benefits that will help you to understand the process of cash for cars in detail. You can decide how these companies can be beneficial for your vehicle according to its condition. Let's discuss the details:

       1. Quick and Convenient
The entire process is designed for speed and convenience. From the initial contact to getting paid, cash-for-car companies aim to make selling your vehicle a quick and hassle-free experience. You can get their services for any type of vehicle in your home or workplace. 

       2. No Need for Repairs
Unlike selling through private buyers or dealerships, cash-for-car companies typically accept cars in their current condition. This means you don't have to invest time or money in repairs to make your vehicle market-ready.

       3. Immediate Cash Payment
Perhaps the most appealing benefit is the instant cash payment. Once you agree to the offer, you can receive your payment on the spot when the company picks up your car. They can provide your cheque or cash according to your convenience. 
In Final words
Cash-for-car companies simplify the vehicle-selling process, offering a streamlined and efficient alternative to traditional methods. So, the next time you see that "Cash for Cars" sign, you'll know it's a straightforward way to turn your vehicle into quick cash.