Written by

Barney Whistance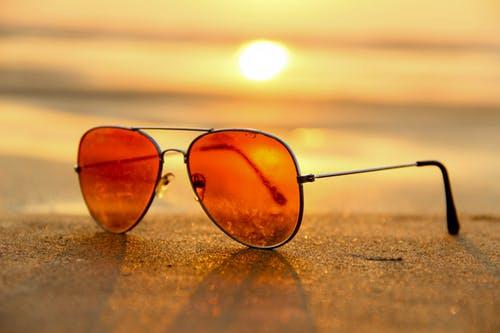 Most people believe that the sun causes damage only to the skin. What they are unaware of is the fact that sun-related damage is more prone to eyes. This is because the ultraviolet rays also pose a great threat to your optics. You cannot see it, but with time these rays will weaken your sight and cause permanent lens damage. That is why it is recommended to wear optical sunglasses. There are many other reasons for adorning these glasses as well which include, protection for glare, fashion forwardness, and convenience. We have listed down all the benefits you can receive from the pair of optics that haven't seen daylight recently. It is time for you to your 1001optical sunglasses them out from their case and dons them to receive these benefits:
1. Less risk of cataract and other long term optical issues
As per a study conducted under the guidance of the U.S. National Eye Institute in 2014, UV radiation can damage proteins of the lens. With time this raises a person's risk of cataracts and can impair vision. According to a clinical spokesperson for the American Academy of Ophthalmology Dr. Rebecca Taylor, it is essential to wear protection such as sunglasses to stop these rays. This is because if you don't wear protection, ultraviolet radiation penetrates the eye. As the eye structures are very sensitive, these rays can hit straight on the target. It will gradually destroy the delicate central area in your retina called macula as it is right behind your pupil and is bull's-eye. So without glasses, the rays hit that macula like a laser beam and considerably increase the risk for macular degeneration. It can become one of the leading factors for age-related blindness or eye cancer as well. So if you face frequent sun exposure than for maximum protection, it is required to shield your eyes. And the best way to do this is by wearing shades!
2. Decreases chances of developing short-term, sunburn-like eye injury
Sunrays can also cause short term injury called photokeratitis which is also known as "welder's burn. This is similar to sunburn and causes blotchy vision or temporary blindness. By wearing optical sunglasses you can protect your eyes from all these concerns.
3. Eliminates Dangerous Glare
Glare can be really harmful to the eyes. It can make driving and daily tasks difficult as they cause annoyance and distracts you. This can be really dangerous and dangerous. Sunglasses can cut down this glare by blocking out all reflections. Thus it can make all your activities safer especially driving.
4. Better Clarity
Along with protection, sunglasses provide clarity as well. As they are numbered, they make the world clearer so that you can view your environment fully. As sunglasses can be fitted with a wide array of lenses of top optical quality, they can sharpen your outdoor experience.
5. Enhances tasks like driving and outdoor activities.
When spending time outdoors or driving, sun rays can slow you down. The rays can make your eyes squint, which can impact productivity. You cannot always work with on hand protecting your eyes. So with sunglasses, you got it covered and will it definitely feel improvement in performance. You will no longer be uncomfortable while fishing, golf, or driving as a proper pair of sunglasses will make any pastimes more enjoyable.
6. Protection from reflected blue light.
Additionally, sunglasses also provide appropriate protection from reflected light. Be it from artificial sources or sun rays, and glasses block all the dangerous blue light. They help you keep your eyes wide open when it is too bright.  
7. Sunglasses for winters
You might think glasses are only for summers, but it's not true. It is a little known fact that shades can help you in winters as well. It is increasingly important to wear them in cold because snow creates a large amount of glare as it bounces the sun's light. It also prevents the blowing snowflakes from getting in your eyes and irritating you. So make your snowy days less troubling by donning optical sunglasses.
8. Fashion Aspect!
Sunglasses are trendy, and they never go out of style. So an additional benefit of wearing them would be to create a fashion statement. You can personalize your look by choosing glasses that match your personality. You can never fail to make a statement with them as they make you look chic. For many celebs, shades are a part of their aura. You can also forge a personal style like Kurt Cobain's white Christian Roth's, Kim Kardashian's Smoke and Mirrors, or Corey Hart's famous Wayfarer black sunglasses. So use of sunglasses to top the fashion game and evolve with style.
Conclusion
So having discussed the benefits of sunglasses, it is also essential to understand the requirements it has to fulfill. Not all sunglasses work the same so ensure that from the size of the lens to the quality and color, everything is optimal because they make a difference. Go for bigger lenses which can block 99 to 100%of both UV rays and can also screen out about 75% to 90% of visible light. Choose lenses that perfectly match in color and are free from distortions. Lastly to look good choose ones which suit our face. With all that mind the pair of glasses you will choose will bring you tremendous benefits!