Written by NewsServices.com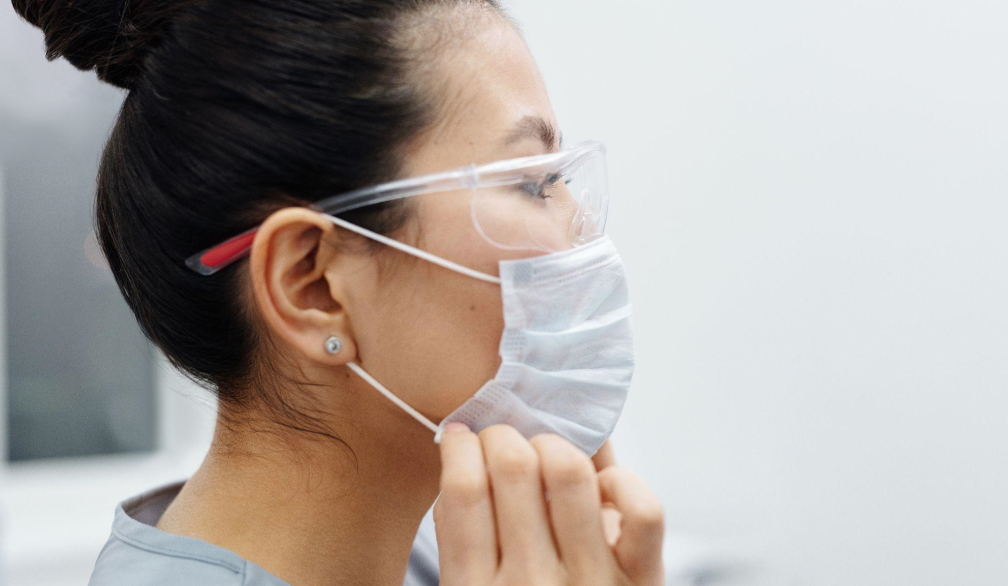 Nursing is a highly in-demand profession that helps in offering high-quality care and service delivery to patients. In the United States, approximately 4.2 million registered nurses and over 325,000 licensed nurse practitioners are part of the healthcare industry. Still, there is a need for more nurses to join the workforce to meet the needs of the baby boomers. Furthermore, the shortage of nursing staff is evident at the top, creating a hurdle in advanced healthcare services. As a nurse, you must know the qualities and skills you need to own to reach new career heights.
Here are the six essential skills nurses need to get a promotion.
Strong Interpersonal Skills
Every employer prefers to hire a human resource who exhibits strong Interpersonal skills. It becomes especially important in the healthcare industry as the nurses must make critical decisions under pressure and deal with patients from diverse backgrounds.
Nurses who show empathy and pay attention to patients' concerns while delivering quality care through customized treatment plans stand out. They listen to the patient's needs and communicate them effectively with other team members. Teamwork is the core aspect of healthcare service delivery; it allows you to resolve challenges and create a conducive environment for leadership. You can explore different nursing leadership styles and adopt what works best for you.
Having a positive attitude at the workplace can change the whole experience; you begin to extend help to others in their hour of need. If you aim for promotion, go the extra mile to perform your duties and hone your interpersonal skills.
Adaptability
Technology is creating breakthroughs in medical sciences resulting in the latest research, advanced equipment, and innovative medical procedures. In addition, it is also affecting data collection methods, documentation, and feedback systems. Nurses ready to embark on a successful career journey are willing to embrace the change.
As an aspiring nurse in leadership and supervisory roles, you must adapt to the latest trends and technological advancements to stay relevant and improve your chances of growth. Stay connected with news, know what's happening in the medical sciences, and seek and apply for learning opportunities. You can stay motivated and understand emerging fields by reading medical journals and attending workshops and conferences.
Several onsite and online learning platforms can help you stay on the right path. Research nursing associations or registered nursing bodies that offer membership and learning opportunities. It is the best way to stay ahead of competitors and excel in your career.
Pressure Handling
Nursing is a daunting job that demands you to stay alert and adapt according to the needs of the job during duty hours. The extended overtime shifts and personal life responsibilities can increase the burden on the nurses. Every new day comes with a new challenge that calls for your unique approach and pressure handling. You must know how to navigate around the possible medical aid during emergencies.
The ability to calm your nerves while dealing with critical scenarios directs you to a rewarding career experience. Facing unique challenges such as pandemics especially makes the situation worse. You can expect anything to happen and stay on guard during health emergencies. When you can control your nerves during such situations, you don't only prove yourself a valuable resource but also a suitable candidate for a promotion.
Emotional Stability
When you provide care to patients regularly, especially for a long time, it is natural to get attached—seeing patients fighting chronic health issues, and declining health can affect your emotional well-being. Sometimes, it becomes hard for nurses to stay strong-willed in extremely difficult and worst cases.
As a nurse ready to perform in advanced roles, you must know it's hard to deal with troubling situations and okay to feel emotional for patients. No one expects you to become emotionless in such scenarios, but you must practice self-control when and how to show your emotions. Emotional stability in critical situations helps you to deliver quality services to patients and support to their families. To cope with stressful situations, practice meditation and deep breathing exercises. In this way, your mind can stay calm and focus on providing quality care to the patients.
Organizational Skills
To get promoted, you must polish the organizational skills that let you accomplish tasks in less time. Being organized entails prioritizing and delegating tasks and practicing time management skills.
Time is the best resource that you can use to stay ahead of others. You can complete all your duties without spending overtime on shifts with effective time management skills. Make sure to schedule your tasks and duties based on importance for the day. You can learn Triage, an important approach in medicine, in which you prioritize when and how patients receive medical attention based on their health condition. Know when to ask for help and assign duties to assistant nurses and helping staff. You can delegate tasks to assistants where less medical attention is required. In this way, you can use this time to complete more advanced healthcare operations. You can deliver better with organizational skills and pave the way for your career advancement.
Compliance With Regulations and Safety Standards
Every medical facility implements certain policies to promote safe healthcare practices. As an ambitious nurse, you must invest time in getting to know and understand the rules and regulations of your organization. When you properly follow the rules for documentation, medicine administration, and patient care, there is a high chance of getting positive feedback. In this way, employers may consider you for better and advanced healthcare roles.
Safety measures such as wearing a safety gadget, gloves, and mask can save you from workplace hazards. It may include latex allergy, injuries caused by sharp and heavy objects, and slips and falls. Being a professional, you must follow safety protocols and know your duties and rights. As a nurse, you must care for patients but know how to assist professionally while not crossing boundaries. At the same time, handle troubled patients tactfully with your critical thinking and don't hesitate to ask for help if needed.
Final Thoughts
As a nurse, a strong commitment toward the profession and the ability to strive and evolve with the times helps you to transition to advanced career roles. Remember that hard work pays off, and you can move forward in the healthcare sector by adopting these essential skills.