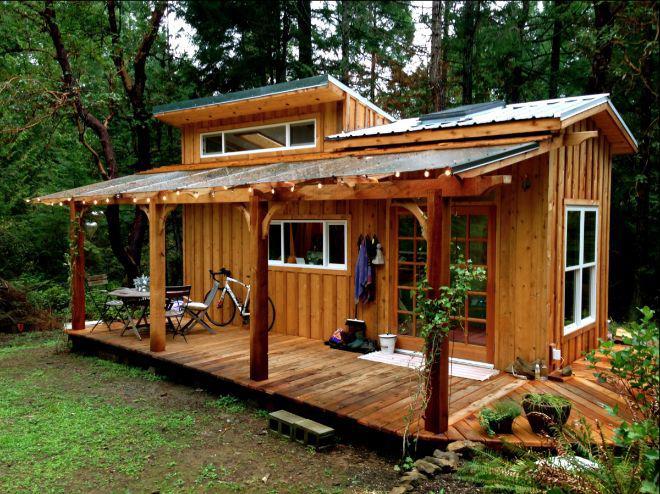 Tiny homes have become very big as of late not only due to the ever-rising price of properties and land, but a desire to lead much simpler lives. Shipping containers have naturally emerged as a low-cost option that many people are turning to as a means to build tiny homes of their own – their rigid structures and large sizes means that a lot of the issues that a new home build may fall into are circumnavigated, but how good are shipping containers as homes? There's quite a big answer to this interesting question, so in this article we take a look at a few things you'll need to consider if you want to turn a shipping container into a tiny home.
Where to start with a shipping container home
As you might imagine, the best place to start with a shipping container home is the container itself. Research plays a big role in this, and looking into a 40ft container price should give you a rough idea of where your budget will have to stretch to as you'd likely not want to go any smaller for such a build. Once you've looked into the container, it's a good idea to start looking into the build site. You'll quickly find that certain permits are required, with these often differing between local government bodies (which is why proper research is so important). having a good understanding of the site is also important so that you know if it is suitable for a build – rough and rocky surfaces and areas susceptible to flooding are obvious no-goes as they'll cause you a lot of issues (and money) down the line. Although people like to go for tiny house builds in order to do a lot of the work themselves, there are some things a professional should still be called in for. Services like electricity, plumbing, windows, and floors should be managed by experts, as any bungles here will once again cost you big in the long run.
Why regulations matter
When it comes to tiny homes and shipping container homes in Australia, rules can vary to a significant extent depending on the council in question. This is because the regulations for shipping containers are often identical to that of regular buildings – you can't simply dump a shipping container onto a property and not expect to jump through the usual hoops. You'll instead need to looking into all of the proper approvals alongside the engineering, and inspections that regular residential domiciles demand. The issue common in particular to shipping containers is that cutting through the metal body to make things like doors and windows can actually serve to weaken the structure of the container – this makes them a tough sell for a lot of engineers.
Properly working out your budget
We've tried to emphasise the money aspect of tiny homes for a reason – people often decide to build tiny homes because they're cheaper, but a budget for a tiny home could actually range from anywhere between $30,000 to a huge $300,000 – the cost of some cheap traditional homes. If you go into your build knowing that costs could escalate if you hire a lot of professionals and have a particularly big build, then it's definitely something you should consider. Otherwise, there might be better options for you out there.