Australia has loved cricked for what seems like forever, so it stands to reason that over the years it will have been the sporting home to many cricket legends. With so many large cricket tournaments taking place throughout the year, it really is a sport that the whole country gets behind; ever since the first Australian cricket team was formed in 1877.
These days, there are several events throughout the year that many Australian cricket fans enjoy however the Boxing Day Test has to be up there with one of the most loved. The event happens on the 26th of December each year at the Melbourne Cricket Ground and people from all over tune in to see who will win and who the stand out players are.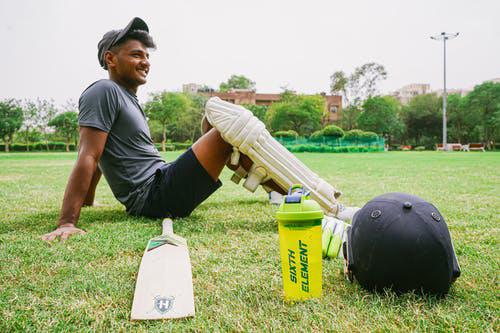 With the sport being such a big deal in Australia, who are the stand out players?
Matthew Hayden
Hayden started his standout cricket career in 1994 when he made his test debut. However, it was in 2000 that he became a regular player for the Australian cricket team when they made a tour of New Zealand. In the early 2000s, he often was teamed up with Justin Langer as the opening pair and this led to Hayden being considered one of the finest Test batsmen that Australia has ever had. He has a number of impressive accolades under his belt but the fact he is the only cricketer, for five years to score more than 1000 Test runs is definitely up there in his list of achievements.
Dennis Lille
You can't put together a list of great Australian cricket players without mentioning Dennis Lille. Despite being a player in the 1970s and 1908s, he's still well respected and considered one of the best bowlers of all time. The speed at which he could bowl meant that he was one of the most feared bowlers during his professional career.
During his playing time, he mostly teamed up with wicket-keeper Rodney Marsh and they become a force to be reckoned with – they have a record of Marsh catching and Lillee dismissing occurring 95 times in 69 Tests which even to this day has not been beaten – incredible.
Adam Gilchrist
As cricketers go, Gilchrist had quite a late start to his Test match career, not playing his first match until he was 28. Gilchrist made his Test match debut when the previous player Ian Healy was dropped from the team with immediate effect due to poor performance and so, Gilchrest stepped up and played the game against Pakistan. This gave him the jump start he needed and he went on to help Australia win a number of big matches throughout his cricket career. He's another Australian player with an impressive set of stats under his belt including 5570 runs from 96 Tests (the highest by any keeper-batsman.
Steve Waugh
As well as being considered one of the best Australian cricket captains of all team, he is also one of the greatest Test batsmen too! He made his debut in the last 1980s and helped lead Australia through a number of magnificent wins including 16 Test wins in a row; which is a record. He initially played as a bowler however due to injury swapped to being a batter, where is improved his skills massively and become known for his ability to play long innings. He scored over 10,000 runs across 168 matches throughout his nearly 20-year long career, which are stats that really do take some beating!
Shane Warne
Shane Warne is arguably one of Australia's best-known cricketers, with over 3.5M followers on Twitter. Since he finished his professional cricket career, he's made a name for himself taking part in reality TV such as I'm a Celebrity Get Me Out of Here & as a sports commentator. This has helped him to stay popular amongst a current generation, who may not otherwise know of his impressive professional cricket career.
That isn't to take away from his glittering career, which involved him being a big part in revolutionising how players spin-bowled when bowling. Warne played many games for Australia as a bowler, where his ability to turn the ball in anyway direction, at varying speeds and various styles helped the team win many games. He has the record for the most wickets taken in Test matches by an Australia bowler at 708 wickets in 145 Tests.
It really is no surprise that Australia has a history of great cricket player. However, it isn't just historically that they have been the home to some superstar cricketers; their team now is a strong one. With the likes of Cameron Green, Will Pucovski and Travis Head, they have a strong squad. These players have some equally impressive stats under their belt and no doubt in the future will see their names appear in a list of legend