Written by

NewsServices.com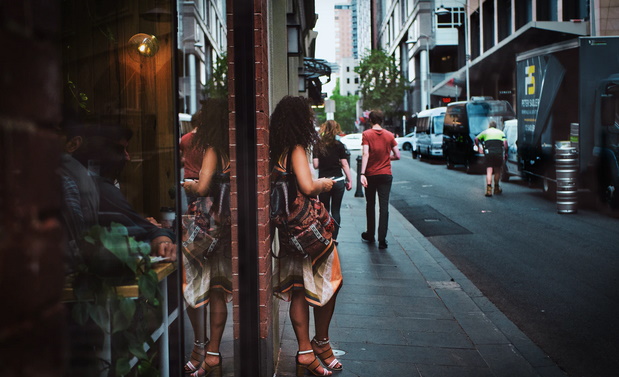 From the diversity of culture and communities to the incredible convenience, it's no wonder many people choose to make Melbourne their home base. A downside that every city dweller will experience, however, is the constant noise that comes with the hustle and bustle. As much as you love metropolitan life, feeling stressed from time to time is valid and super common. To help you regain your calm and live your best life, here are five things you can do: 


1. Set an appointment with a good osteopath
If your stress is manifesting as anxiety and physical tension, take some time off work and book yourself in for an appointment with an osteopath. Osteopathy is non-invasive and can help treat back pain, headaches, postural problems, sleep cycles and more. To avoid the busy CBD, visit an osteopath in South Melbourne or another inner-city location. Of course, you should consult with your GP first if you have any preexisting conditions.


2. Create a calming environment at home
You cannot control the commotion and chaotic energy of the city, but one thing you can control is the environment within your own space. Transform your home, or a space within your home, into your ideal sanctuary by doing things like:
Displaying photos and art 

Using an

aromatherapy oil diffuser

with calming oils such as lavender or valerian

Lighting candles or wax melts

Playing your favourite music

Planting fresh herbs or flowers 

Keep your blinds up to let in natural light 
When times are tough, you'll be glad to have a comforting space within which to curl up.

3. Limit eating out and ordering takeaway
Stress eating is a classic catch-22. You crave high-calorie snacks and cheat-day meals – all very accessible when you live in the city – but these dietary choices are detrimental to your health and likely to add to your stress levels. 
Apart from being a way to maintain a healthy diet, home cooking gives you something to focus on, gets you on your feet, and can be a mindful ritual in itself. If you're a novice in the kitchen, it's never too late to learn. Invest in a good cookware set, do a grocery run, and you can start today!

4. Don't overbook yourself
Overworking your brain with stress can impact your decision-making, memory, and overall wellbeing. So, be conscious of periods where you are overbooked with work or social engagements and make sure you reserve time in your schedule for yourself. 
This will be different for every person, but you may wish to book yourself into fitness classes and pay in advance so that your sessions are automatically on your calendar. It's also worth avoiding work emails after business hours and saying no to engagements that you're barely able to fit into your calendar. 

5. Spend time in nature as much as you can
Self-care, relaxation, and stress relief don't have to cost you anything. Simply being present in nature can make a big difference. Studies have shown that spending as little as 10 minutes in natural spaces is effective for improving mood, focus, and even lowering your blood pressure and heart rate.
Head to your local park, garden, or beach, and if you are feeling unwell, listen to nature sounds at home and surround yourself with nature, whether it's in pictures, videos, or your houseplants.
Stress is a natural part of life, but it should only be a temporary state. If you notice your stress levels or anxiety worsening, reach out for help by consulting with your GP or mental health provider.