Written by Simone Pettigrew, Professorial fellow, George Institute for Global Health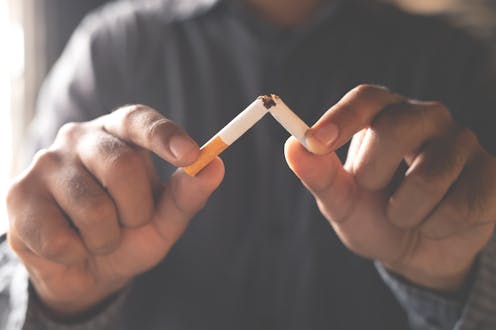 Shutterstock
Smokers are worried. A respiratory disease is running rampant across the globe and people with unhealthy lifestyle habits appear to be especially vulnerable.
We know smokers hospitalised with COVID-19 are more likely to become severely unwell and die than non-smokers with the disease.
At any point in time, most smokers want to quit....