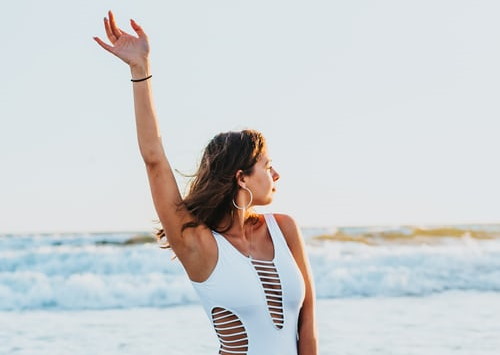 Summer in the Land Down Under is right around the corner, which means that the amount of time to get in shape for the pool season is quickly ticking away. With so many influencers from the other side of the world sneak peeking 2020's most iconic clothing and bikini trends, you might not be able to help but make a summer-ready body your personal end-of-year goal.
The road to your best self is not easy, but there is still enough time to see changes before the summer comes in full swing. From dieting to spray tanning and choosing the perfect Brazilian Thong bikini, here are some tips and tricks to help you prep for sunny days by the pool and beach:
Mindful Dieting
Improving your diet makes a huge difference in speeding up the process of your summer glow-up. However, it can be detrimental to jump into unsustainable diet fads and severely cutting calories, as you ideally want to make healthy habits a long-term commitment.
Instead of depriving yourself of all the good things in life, practice mindful dieting habits through the 70:30 golden ratio that supermodels swear by. While it entails 70% of healthy eating and 30% of indulgence, you can interpret it more loosely by allowing yourself a couple of treats once in a while or eating unhealthy food at smaller portion sizes.
Ultimately, you do not have to completely cut out pizza from your diet to achieve the coveted summer body–simply have it less frequently and in smaller portions.
Workout Routine
Working out is not as difficult as it sounds, as there are plenty of ways by which you can make even the most stressful thought of cardio fun and bearable. For instance, instead of forcefully pushing yourself to go on a treadmill when you hate running, consider going out for a walk, jump roping, swimming, or dancing. Finding the right alternatives to the activities you hate is a game-changer that will boost your motivation and drive you to commit to a long-term routine.
Consider switching up YouTube workouts for variety and to challenge your body to go beyond its comfort zone. You can also try lower-impact activities such as yoga, which offers weight loss, strength-building, and meditative benefits.
Choosing the Perfect Fit
Even the most toned body will look bigger than it is when paired with the wrong outfit. On that note, picking out the right swimwear is important to accentuate your curves, flaunt your muscles, and boost your confidence. A Brazilian Thong bikini is a minimalistic choice that brings attention to your legs and butt due to its high-rise sides, slim silhouette, and cheeky bottom design. This style elongates your legs and is perfect for tanning and showing off your hard work. Whether you plan to lounge by the pool, take photos by the beach, or ride a yacht, a Brazilian Thong bikini is a staple in your summer swimwear wardrobe.
Self-tanner
While you may be ready to bask in the sun's glow and deepen those tan lines, life sometimes gets in the way. With work taking up plenty of time and travel restrictions limiting activities, you might not have all the time in the world to bask in the sun or lounge around all day. But if you still want to take photos that accentuate your summer body, then consider using a self-tanner that offers the illusion of a glowy, bronzy tan.
Getting ready for the summer starts with loving yourself and finding the motivation to work hard to achieve your best self. A summer-ready body is only one aspect of your life, so remember to have fun and treat yourself a little in the process–it will make trips to the beach all the more enjoyable!

Author Bio: Ester Adams is an experienced independent content writer with a demonstrated history of working in the writing and editing industry.  She is a multi-niche content chef who loves cooking new things.