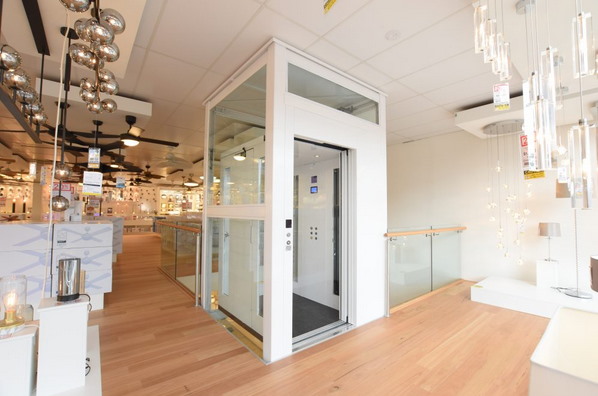 The Use of Installing A Commercial Lifts
A lot of buildings these days are often used for different purposes, sometimes with a residential and commercial mix. Usually, the lower floors will have business offices, while higher-level floors will be residential. Rooftop restaurants, bars, and pools are trendy also, so sometimes, the top floors will have these amenities. 
Whether you have a mixed, residential, or business-oriented building, a commercial lift is a good investment. As a building owner, you can choose from the different kinds of elevators, depending on your building's business needs and the capacity requirements.
There are many reasons why commercial lifts are necessary for a building, and in some areas, there are even laws with specific requirements in installing commercial lifts. If you want to personalise your commercial lift, visit West Coast Elevators.
Benefits of Installing Commercial Lifts for Business
Improved Accessibility and Mobility 
Nothing beats commercial lifts when moving around equipment and supplies for your businesses in your building. Hydraulic and electrical lifts are recommended for buildings that handle heavier-than-usual capacity, as well as faster lift options. Both can carry up to 6,000 lbs; the hydraulic elevator can travel 200 feet per min while its electric counterpart can move at 500 feet per min. 
Safer Movement of Heavy Loads
All kinds of businesses require the movement of supplies and equipment at some point. This is why commercial lifts are necessary for companies operating on buildings. Sometimes, the move can be from one floor to another, making it doable with stairs. 
However, if the movement is multiple floors apart and the equipment is large and heavy, transporting with a commercial lift is safer and more efficient. It saves everyone time and avoids the risk of injuries on the employees and damage to the equipment or supplies. 
Commercial lifts also allow people to move faster, especially when travelling to and from different floors. The stairs are a healthy alternative, but it helps to have a faster option when chasing deadlines. 


Easy to Install


If your initial building design and structure do not include commercial lifts, don't worry! It is often easy to find spaces in the buildings where commercial lifts can be installed. Other types of lifts can be added depending on your building requirements, such as: 
Limited Use Limited Application (LULA) lift is smaller than the traditional elevator but moves faster and can accommodate heavier loads than wheelchair lifts
Wheelchair Lifts are designed to make buildings accessible for all and can either be vertical lifts or inclined wheelchair lifts for straight or curved stairs
Hydraulic In-Ground / Freight lifts are more suited for high-capacity applications, and unlike the first two, its requirements are more complex and expensive
Conclusion
A commercial lift is a sensible investment for any building. The convenience and safety it brings and the risks that it can manage far outweighs the cost it might require. Commercial lifts will benefit the businesses in your building and the tenants, their employees, and customers. 
If businesses require big equipment and fast movements such as stores, malls, bars, restaurants, and offices, commercial lifts are almost mandatory.
Adding a commercial lift in your building is a win for everyone. It provides increased mobility, better transport, and movement conditions. Overall, it's safer and more-inclusive options for all and doesn't require changing the entire building structure.