Written by

NewsServices.com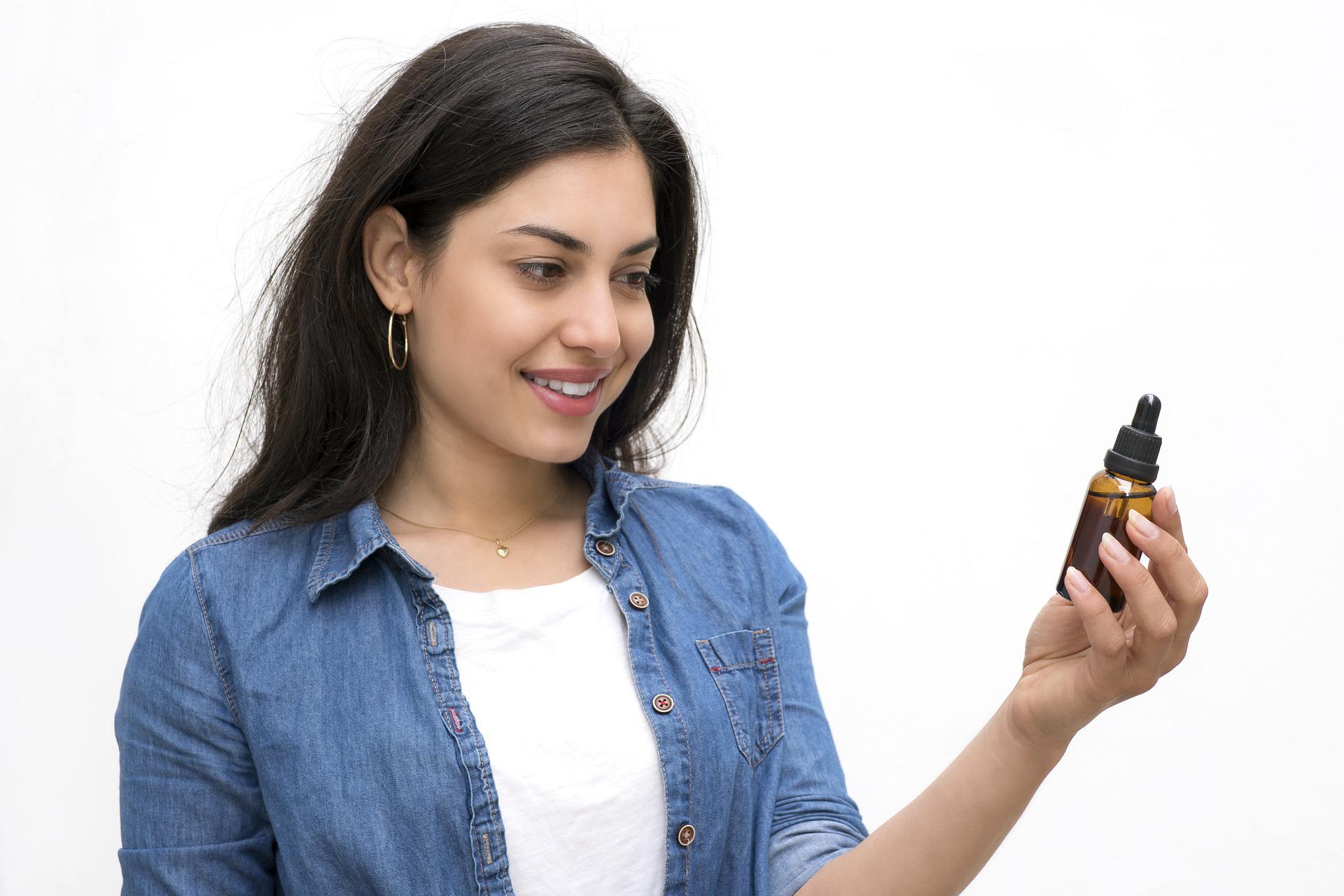 Hemp oil is obtained from the seeds of the hemp plant. It is important that it is cold pressed, unrefined and stored in a dark bottle protected from light. Only then it retains its most valuable properties. It acts as a natural, precious emollient for skin. It nourishes skin well, soothes irritation and inflammation. Hemp oil in its raw form can be applied to the skin. It is also widely used as an ingredient in cosmetics for skin of face, body and head. Hemp seed oil is also a valuable source of fat-soluble vitamins (A, E, D, K), as well as acids, amino acids and minerals.
How to use hemp oil for your face skin?
Hemp oil can be applied to your face skin in several different ways:
- as a face cleanser - warm hemp oil in your hands and then massage your face. The oil will dissolve impurities, dirt and makeup remnants. After finishing the massage, wash your face with water or rinse with a damp cloth to get rid of oil residues.
- in raw form instead of a night cream - you only need to apply a small amount of hemp oil on cleansed face skin, gently pat and leave it overnight.
- as an enrichment of face cosmetics - a few drops of hemp oil can be added to a ready-made, drugstore day cream. Then its action will be additionally enhanced. Hemp oil can also be mixed with an eye serum - delicate skin under your eyes will absorb the precious ingredients it contains.
Hemp oil is suitable for almost all skin types. However, it works best for oily and combination skin. It improves skin tone and reduces slight discoloration. It restores skin's elasticity and proper hydration. That is why it is an ideal cosmetic for mature, dry and sensitive skin. It has a strong regenerating effect and prevents premature wrinkles. 
How to use hemp oil on scalp?
Hemp oil also works great on scalp. All you need to do is massage hemp oil into your scalp for about 10 minutes before washing your hair. This will improve the circulation of your scalp and also strengthen your hair follicles. It is best to use warm hemp oil on your hair, then you will strengthen its effects with heat. This will accelerate the absorption of valuable nutrients from the oil. You will provide scalp with vitamins and the most important unsaturated fatty acids, which have great nourishing properties for scalp and hair. After 10 minutes, wash your hair as normal and apply conditioner to your hair but not to your scalp. If you want to learn more about all the benefits of hemp oil for skin, you can find them on the Verde Remedy blog https://verdeskin.co/cbd-oil-benefits-for-skin/. At Verde Remedy online store, you can also buy high-quality hemp oils that have GMP certificates, are 100% organic and are laboratory tested.