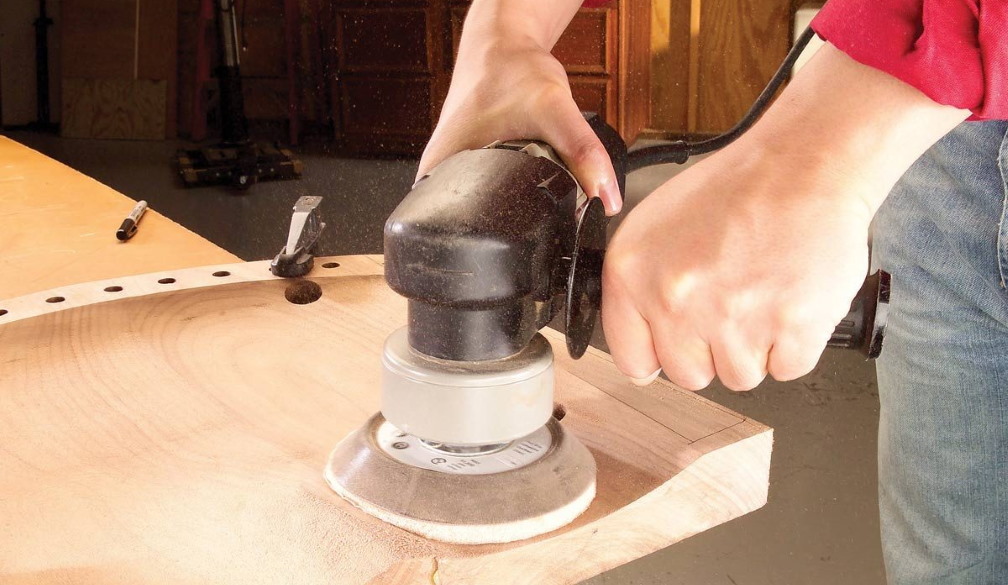 Sanding can be a bit tedious and dusty. However, it's an essential part of every successful woodworking project.
Some beginners in woodworking find sanding a little challenging. If you are among them, the following sanding tips will help you:
Use a Sneaker for Cleaning Your Sandpaper
Do you want to make your sandpaper almost new ones again? If yes, get a lowly old sneaker. After you start up the power sander and dust collection system, slowly press the sneaker's sole along the sandpaper. Do not forget to wear eye and hearing protection.
Use Quick Woodworking File
If you needed to sand in tight spaces, a woodworking file could save your day. Cut a piece of sandpaper and ensure that it can fit around the paint stir stick. Next is to spray an all-purpose glue or adhesive to adhere to the stick.
Use Drum Sanding Jig
Do you want to transform your electric drill into a stationary edge sander? If yes, get to 3/8 inch wing nuts, 3/8-inch U-bolt, and 3/4-inch plywood. Mind that the chuck length and housing design vary from drill to drill. After you build a drum sanding jig, sanding inside curves is a lot easier.
If you want to invest in a drum sander, checkout the HandymanGuide.
Use Sandpaper Cutting Jig
Using this jig will help you turn full sandpaper sheets into smaller sheets. So, it can fit your sanding block, finishing sander, and other devices.
When making a sandpaper cutting jig, use a table saw with a thin-kerf blade to cut the 1/8-inch deep grooves in the base and attach the stop block. Place your sandpaper grit-side down before running a sharp utility knife down the groove to use the jig.
Use Fine-Grit Belt
If you are having a hard time using a bench grinder or do not have one, you can use a fine-grit belt. Use it to sharpen chisels, belt sander, and other tools.
Use Drum-Sander Dust Collector
For sure, you do not want to fill your working area with dust. The best thing you can do to capture dust flying off the sanding drum is to have some simple hacks. Get your vacuum, a pot magnet, and a 3 x 2 inches PCV reducing coupling.
Bolt the magnet to the PVC coupling and then put it over the end of your vacuum hose. Fit the vacuum hose inside the coupling' smaller end without using glue or clamps. Next is to set the hose on the drill's metal table. After that, you are ready to collect the dust.
Use Stationary Belt Sander
If you want to have a stationary belt sander, you can use a jig. It can firmly hold the sander upside down to promote more effective handheld project parts sanding. Ensure to custom-cut the plywood sides using a jigsaw since each sander comes in varying shapes.
Do not forget to tight fit to ensure that the sander remains steady while you are working. You can use clamps for holding small pieces and ensure not to wear loose clothing.
Use Radiator Hose
Do you need to sand your woodworking projects' curvy contours? Then, ensure to use a hose sander. Using a hacksaw, saw off the discarded radiator hose's straight piece and ensure to clean it from the inside and out. Next, wrap it with adhesive-backed sandpaper.
Use Thick-Skinned Sandpaper
Another sanding tip is to use a thick-skinned sandpaper. At the back of sandpaper, put duct tape and cut it into custom-sized strips. You can use it in tight spots and clean dried glue, sanding lathe turning, and other jobs requiring a delicate and firm sanding.
Conclusion
Sanding does not need to be a complicated task. With the above sanding tips, you can complete your next woodworking project without any hassle.