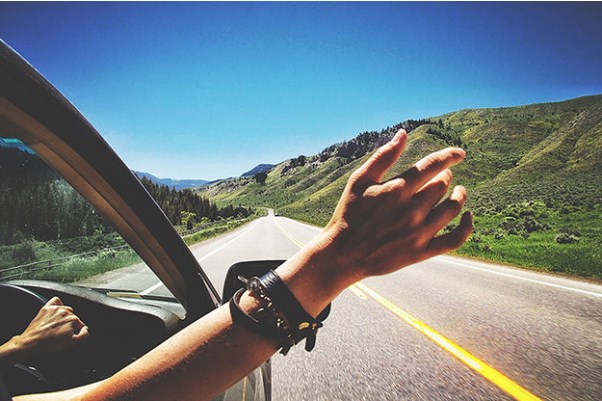 Road tripping is one of the best experiences a person can have. Fuelled by a certain spontaneity, the road trip can make even the most ordinary route seem exciting, especially if when throwing the map out of the window and just going where the wind blows. Often more exciting than planning a regular a vacation, the road trip can be a well-needed break that comes at the end of a stressful work week, or it can also be an opportunity to take an extended holiday travelling through some of the most fascinating places in the country.
Furthermore, Australia presents travellers with a number of sites to be seen. For those who want to spend months travelling through the outback or those who like to take short trips to the city, road tripping presents travellers with a variety of experiences. However, for the inexperienced traveller, your road trip can be taken to a new level by just tweaking a few considerations. Let's take a look at some things you should consider to maximise your Australian road trip experience.
Car Durability
One of the main factors that can influence the overall experience of taking a road trip is the health of your vehicle. Before endeavouring on travelling across Australia, have your car assessed to make sure it is road ready. Nothing can hamper a traveller's experience more than having problems while road tripping.
The other alternative is to purchase a new vehicle. If you find that you might need a new vehicle, do not hesitate to purchase one, especially if roadtripping will be one of your major pastimes. Car loan providers, like Latitude Finance, can provide you with an affordable financing for you to purchase the road tripping vehicle of your dreams. Furthermore, it can only enhance the experience of travelling through Australia's diverse terrain a more pleasurable one.
Driving Rules
If you are a foreigner road tripping through the Australian countryside, make sure you are more than comfortable with the rules that govern the road. Rules related to the right-of-way on a roundabout, rules related to knowing which side of the road to travel on (this would be one of the more important ones), and rules related to how much you will need to budget for toll money are all important. More importantly, while you gladly would undertake the adventure of travelling through Australia's most scenic roads, getting entangled in a traffic nightmare can be an adventure on its own.
Emergencies
Prepare for any emergencies that can happen when on the road. Before leaving, make sure you give friends and family your itinerary so they know your exact location as you travel to your destination. Also, make sure they have all the requisite information needed just in case they need to contact you for any reason.
While on the road, as always, it is important to have a first aid kit just in case of emergencies. If you have allergies or any other conditions, consider letting others know about these conditions and what should be done just in case there is an emergency. Also, make sure to pack any needed medications.
For your vehicle, make sure your car has a portable battery, in addition to a spare tire and other tools for roadside emergencies. Carry drinking water and snacks just in case you are in one location for a few hours. Also, when the weather is bit cooler, make sure you have a jacket in the car.
Road Ready Rules
By being prepared, you alleviate the stress associated with travelling, which makes for a more enjoyable trip. Getting your vehicle ready, knowing the road rules and planning for emergencies will definitely change the tempo of the trip. Australia's landscape presents travellers with numerous opportunities to see the wonders of the country.