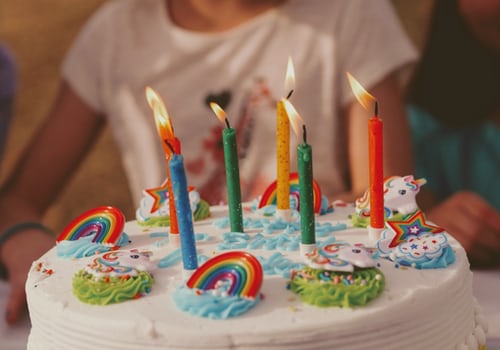 Organising huge children's birthday parties begin with finding the right kids birthday party venues. Like every other major activity that requires a bunch of guests, the final venue will dictate the party's success. The appropriate location will provide the kids and their friends loads of fun and adventure. When all the guests are having a great time, such celebrations will turn out to be one of the most unforgettable moments for the attendees.
The process of picking the right kids birthday party venues can be overwhelming. But one thing is for sure: the spot for birthday parties must be filled with exciting activities. Hence, it should be somewhere you or the host will not have to think of and create games for the little guests.
Usually, parents will resort to indoor theme parks since it's the most convenient place. There are all sorts of kid-friendly activities and facilities which would keep them busy during the party. These venues are the go-tos when it comes to children's parties. However, if you feel like holding it someplace different, it is wise to learn the essential elements to consider to make the selection process easier and efficient.
Moreover, when choosing the appropriate kids birthday party venues, you may want to ask for recommendations or any help you can get as you begin the event-planning. There are experts of these sorts; event planners will be of great assistance and keep you from getting stressed.
Consider The Celebrant's Desires
Because this is your child's birthday or it's their special day, prioritise what they like. Besides, everything has to be unique, so you might as well choose something they love. Depending on the celebrant's age, for much older kids, they'd probably want to hold it in a cinema or movie theatre. But if they love animals and nature, you can check out a zoo-themed party or have the event at the zoo.
On the other hand, kids who love to play video games may consider a recreational centre with a gaming arcade is as close to heaven for them. You can book and plan the party here or something similar.
Incorporate Activities That Are Allowed In The Venue
If this party is for a massive crowd with children of all ages, make sure to plan activities they love and be allowed in the venue. There are so many exciting games and adventures suitable for kids birthday party venues. Some may require additional props, space, or permission from the venue management, so perform an ocular inspection of the place to know what activities are possible.
Moreover, consider the other guests aside from the young ones. Perhaps there are adults and older kids around, so they should have an area to relax and chit chat. Older kids may like to play table tennis, pool, or any other stuff that is not too physical. As for the adults, a nice place to have some coffee and catch up is just perfect.
The Size Of The Venue
To estimate how many guests are allowed, check with the staff of the kids birthday party venues. You can inquire about the maximum capacity of the place, including the attending staff for the parties. When holding it in theme parks, they usually have a limited number of guests for their indoor play area.