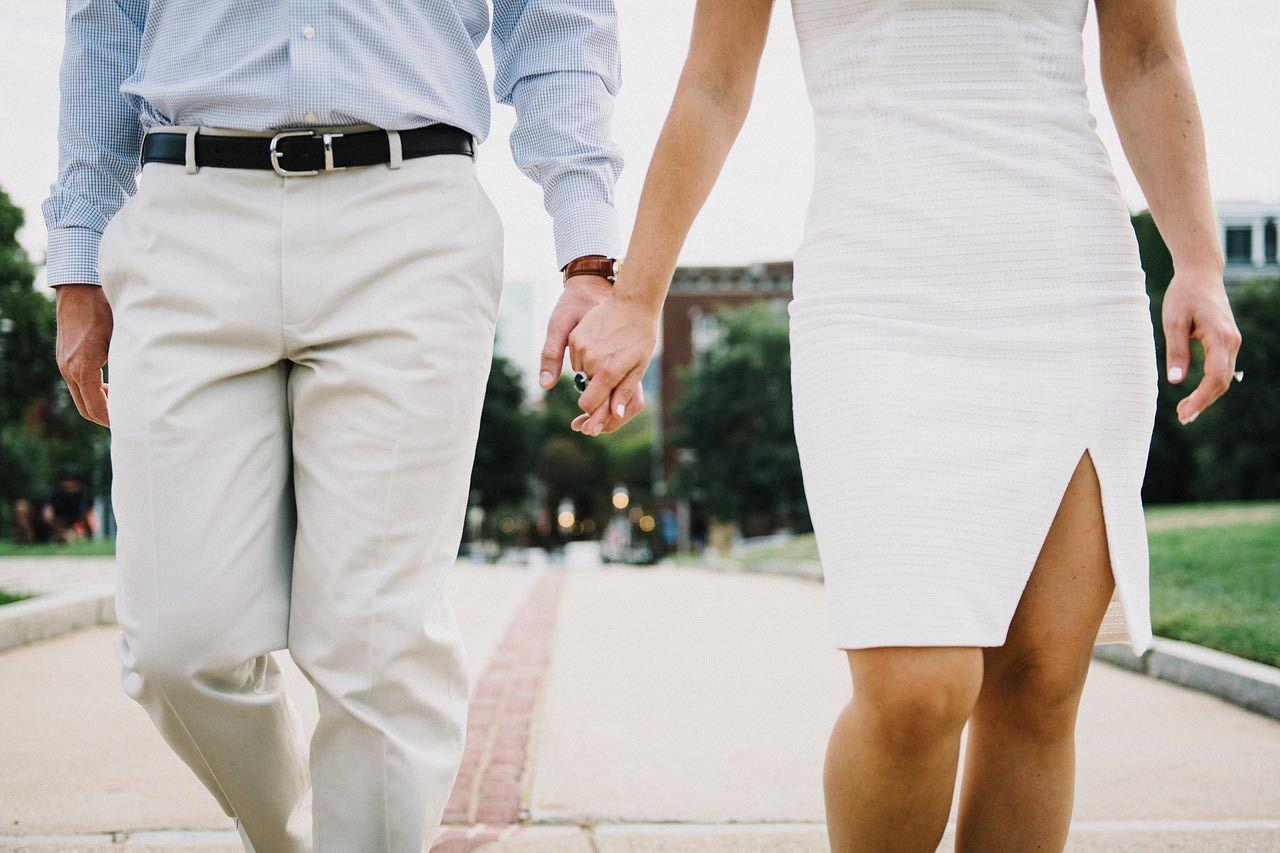 The buzz of going on a date is one of life's great pleasures, but it also brings with it a lot of added pressure too. What to wear? What are you going to talk about? Will there be a second date? With so many different aspects of going on a date to think about, we've pulled together the top 5 must do's to make your date prep a little easier.
Take the lead
One of the things women find most romantic is when a man takes the lead and actively makes plans for the date. Whether this is by booking a table at a nice restaurant, suggesting a bar to meet at before or even something simple like suggesting a movie you'd like to see at the cinema, it doesn't matter really how grand the gesture is, it's the thought that really counts . Women like to feel like their date is making an effort and this is one of the best ways to do that before you've even met.
Look your best
While dates should always be about two people's personalities hitting it off, looking your best is also essential to show you care about the date and take pride in your appearance. On a date you should always present the very best version of yourself to someone new, just as you'd expect them to turn up looking their best. From styling your hair, to selecting a nice outfit and being freshly shaven, taking care of your appearance will also give you more confidence. Try tidying up your beard with a face shaver for your cleanest, closet shave - you'll want the ultimate smoothness if there's a first kiss on the cards.
Set off in plenty of time
If you're heading somewhere new, it pays to think ahead and make sure you know exactly where you're going and how to get there. If you need to drive or take public transport, check the traffic and if there is a situation that will make you late at all be sure to let your date know in advance, so they don't think you've stood them up. While arriving late can be fashionable in some situations, on a first date it's certainly not acceptable to keep your date waiting. It pays to be early to make sure you're ready and waiting when your date arrives.
Spend time selecting your outfit
What you're wearing is one of the most important parts of a first date, but it can be tricky to get it right. It needs to be clean, smart and ironed but it also should be something you feel confident and comfortable in. While it can be a good idea to buy something new, its often a better idea to wear something tried and tested that you know you feel and look good in to avoid any potential wardrobe malfunctions. Don't forget about your shoes either, make sure they're clean and tidy by giving them a polish before you head out.
The essentials
While you can spend a lot of time worrying about everything else, the key things to remember to do before your date are the basic essentials, such as cleaning your nails, brushing your teeth and wearing aftershave. Another key essential is to remember your wallet so you have the funds to pay as that could get really embarrassing. These minor everyday tasks can easily be forgotten if you're rushing from work to a date and these can often be the things that make or break whether you get a second date or not.
By following these 5 must do's before your next date, you should be well prepared for a successful evening of romance.