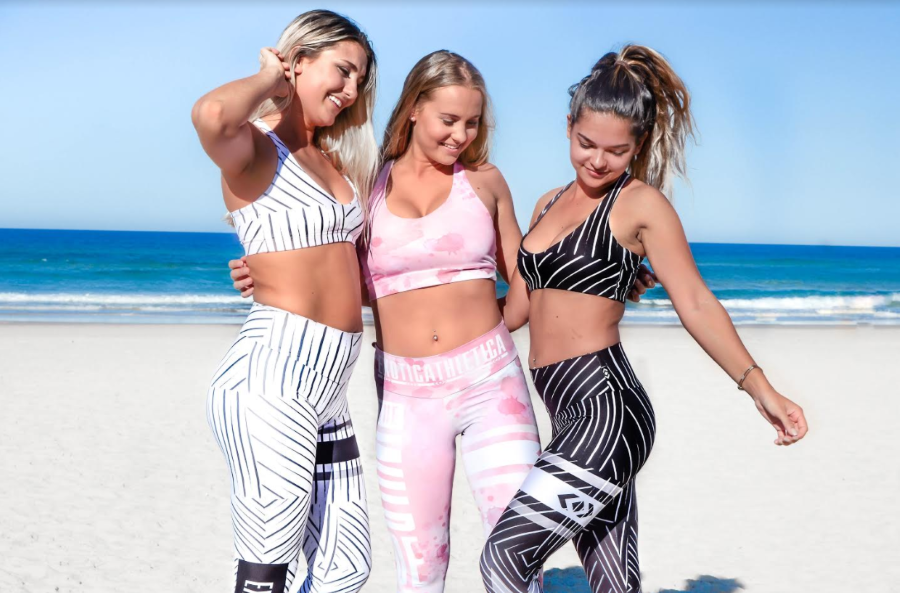 There are several ways to preview the latest trends and be up to date with your wardrobe and accessories. By spending some time reading different magazines, watching what other people are wearing and checking out the latest fashion news on television, it helps you get some idea about the latest trend and what is new in the industry. Remember, whatever the trend is, you should feel comfortable while wearing the latest dress. All the fashion trends would not be suitable for all people.
1) Watch Fashion Shows
Several designers organize fashion shows to display their latest collections. Watching these fashion shows is one of the top ways to remain up to date with the latest trends. There is no need to wear all the clothes that are worn by models. However, these fashion shows will give you an idea for the next shopping. For example, if all the models in the fashion show wear dresses in a particularly cool color or wear a similar design like stripes, then it is the latest trend which you can follow.
2) Follow A Celebrity
As a fashionista, it is important for celebrities to maintain their appearance. They will be the first to determine and follow the latest trends. More than that, it is a well-known fact that celebrities are the best trendsetters.
3) Window Shopping
Another best way to remain up to date is window shopping. There is no need to purchase things you see or come across. You just have to see various fashion items provided by several fashion stores in the local mall. This way, you could find lots of advertisements displayed that gives you an idea of trends popular in the forthcoming season. You would meet and notice a lot of people once you leave your house. By keenly observing their style, you can easily get an idea of what is popular and figure out the latest fashion trends without any trouble.
4) Browse Social Media
Social media is an excellent platform for finding fashion trends or breaking news. It has everything you are searching for. It is a central place for the latest style ideas and fashion trends. Search for fashion blogs and give a glance. Surf Instagram or Pinterest profiles of fashion bloggers, designers, celebrities, etc. All these professionals keep uploading lots of photos on a regular basis in the latest and chic fashion styles. One of the best free ways to catch the latest fashion trend is social media. You can be updated and know what is trending and what is out of fashion.
5) Look into Photography Websites/ Blogs & Magazines
Photography websites are a good place to get to know about the latest trends and styles that are making heads turn in the industry. There are many options including https://glamour-photography.net.au/boudoir-shoot where you can get ideas on what is trending. Photographers have an eye for detail and hence you can be sure of getting some out-of-the-box ideas. Read through blogs and magazines - there is no shortage of these in the fashion world. There are several publications filled with techniques and tips that permit you to explore your inner diva. If you notice some blogs, it will be completely dedicated to a certain clothing item like tees, jeans, blazers, and jackets.
6) Set Your Own Style And Fashion Idols
It is necessary to observe the dressing sense of the people around you. It can be any person like your favorite celebrities, friends, random stranger or anyone whom you admire. Most people have a wrong thought that having fashion idols is equal to copying everything they do or wear. You can just check their public presence, online profile and take ideas and inspiration. Determine the patterns, colors, and how they fit themselves to different clothes. Adopt a fashion or style that is suitable for yourself. By following the fashion idols, you can be informed of the latest accessories, clothes, and trends and also get many ideas on how to wear and present them.
7) Attend Fashion Exhibitions
In recent years, it is common to see exhibitions hosted from time to time. By attending fashion exhibitions, you can easily get an idea about the latest trends. Moreover, you will also know what is going to rock the market.
8) Signup For Newsletters
After shortlisting the fashion websites and blogs you like to follow, ensure to sign up for the newsletter. The majority of fashion websites and blogs share fashion news and ideas in the newsletters. It helps you in saving your time browsing through the online clutter. Articles and blogs about the latest trends and designs will be delivered automatically to your inbox. You can read the blogs at your convenience and choose what you prefer from several options.
9) Browse The Online Stores
Online stores had made several things simple and possible. If you want to stay updated on top fashion trends, you can also browse the top online stores. You can see through various varieties under several categories. This way, you will come across various impressive collections and trends to follow.
10) Make Use Of Accessories
The main advantage of fashion jewelry is, they are easily available at a reasonable cost. The best part is you can match the jewelry with several outfits. It makes you look fashionable and chic.
It is necessary to remain up to date on the latest fashion trends since they are the topic of conversation. At present, people spend hours talking about designers, brands and who is wearing what, etc. Trendsetters and celebrities influence several other industries and not only the fashion industry. So, it is important to keep yourself updated about what is new and happening in the industry. These 10 tips are easy to follow as it does not require much effort and time.
Remember, fashion is about expressing yourself. The personality of a person is seen by the style they are adopting. It is best to create your own fashion style instead of imitating or copying others. Choose clothes and accessories that you feel comfortable with. At the same time, determine what is trending and see how you can adopt. It is recommended to follow styles and trends you like and you feel comfortable. Follow your heart, rock the fashion and trend game in the way you like. Do not follow a style just because your celebrity or favorite person is wearing it.