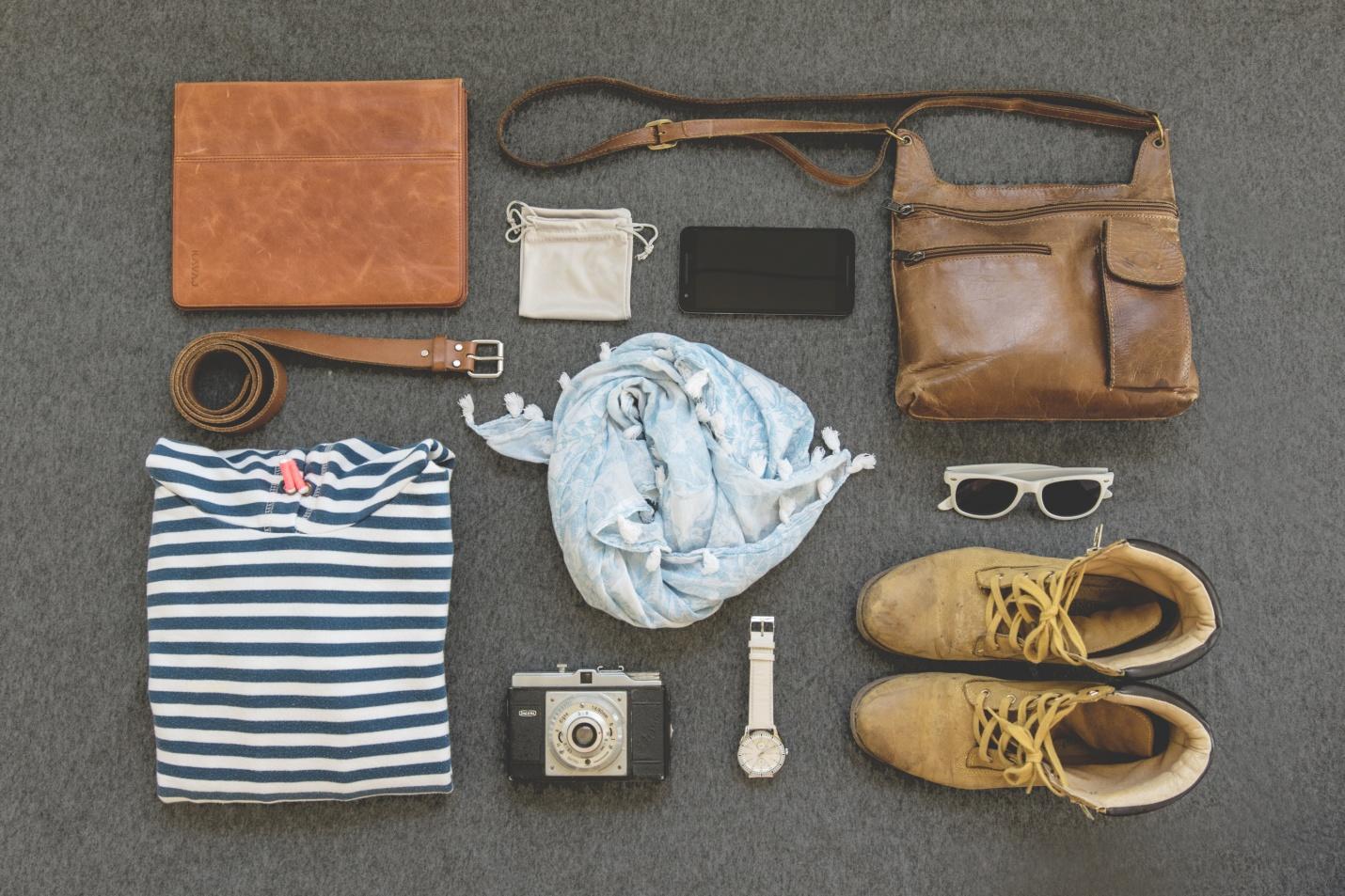 The first thought that comes to your mind right after having your morning coffee is "what am I going to wear today." Every day's clothing depends upon the ambiance you'll be walking into each day, for we are living into a modest world where workplaces have become more of a casual one.
To have pace with this modesty, the need for looking stylish and classy with basic clothing arises. Your dress should not only be according to the occasion, but it should also compliment your comfort level. For instance, if you are not comfortable wearing a short dress on special occasions, then you may opt for an alternative, such as long gowns or skirts. Choosing the perfect attire requires two primary considerations: one is the event or occasion you are going to, and the other: what looks best over your body or physique. Never follow fashion trends blindly or ignore what your body shape can carry well.
Research proves that attire reflects one's personality and their potential to perform. The best possible way to stay energized and motivated the whole day involves confidence reflected in your clothing. Comfortable and stylish clothing keeps you surrounded by positive thoughts throughout the time.
To look stylish and classy in the basic clothing, following this step by step checklist to make the most of your dressing:

Choice of Fabric with Elegance
The essential wardrobe should contain classic fabrics that cover both formal and semi-formal occasions. For the formal ones, it should include chiffon, velvet, satin, silk, organza, and others. Whereas, when it comes to the western look, one should have woolen and denim stuff to look more stylish, especially in winters. For denim, subtle blazers counts for the most elegant look one could ever carry.

Form-fitting
Comfort has a direct link with your confidence, so the dress or piece of clothing you are wearing should be comfortable enough for you to carry along the day. Besides that, it should not be overexposing the body.
As for the neckline, if it's a formal gathering, then one should go with the halter and asymmetrical designs. For more variety in a western and casual look, the necklines should be collared, boat neck, V-neck, or crew neck. The length and fitting of the denim jeans or wide-leg pants should be at least ½ inch off the floor.

Mix and Match According to Color Compatibility
It is not necessary to have a whole set of clothing to match for looking stylish; you can mix and match different pieces too. For example, a skinny denim jeans along with a beautiful blue striped shirt could be matched with either a full black or white shirt, with a choice of either subtle colored blazer for a formal look, or a denim jacket for a casual one.
The color combination that you have, has an essential impact on your mood. If you are excited or thrilled about something along the day, then go for black. Otherwise, go for your favorite color in the wardrobe for it will keep you going.

Accessories
Accessories can transform one's attire as it holds the potential to change the look as a whole.
Earring: Small or medium-sized, either diamonds or object studs/ gold or medium silver hoops provide a classy look. You can also buy Moissanite compared to diamonds earrings that best match your clothing.
Bracelet or Wrist Watch: Wrist watches does not just serve the necessity to be aware of time, but they also contribute towards looking stylish. These look even better with a delicate gold or silver bracelet.
Rings: This is a piece of jewelry that has the ability of either ruining or complementing the whole look. They can give your suiting elegance if worn gracefully. First of all, there's no need to wear one daily but if you are going for it, then it should be limited to one finger only. Diamonds, thin bands or heirloom rings are ideal for this purpose.
Necklace: They could be considered as alternatives if you decide to not opt for hoops. If you have significant earrings, then gold or diamonds chains along with lovely pendants would work for the look.
Shoes: The type of shoes you wear depends upon the look that fits well with jeans and tops. One should go for either boots or sneakers, whereas with dresses and formal look, pumps or heels are better, depending upon the comfort level.

Hair, Make up:
Once you are done with your stylish look on your basic dressing, it's time to work on your hair. As many of us are usually short of time in the mornings, we should go for either a nicely tucked ponytail or a sleek bun, or nicely blow-dried open haircut. Eyes, cheeks, and lips that need most of your attention when you have limited time. For eyes, go for mascara and liner. For cheeks, go for either a pink or beach blush, whichever suits your skin color, whereas subtle colors could be used on the lips. Likewise, you could use darker and bold colors when dressing up for casual gatherings.
So, there you go! The whole point of looking stylish and classy isn't necessarily dependent on having a vast and rich wardrobe; it only requires the sense and ability to mix and match the basic clothing. If you think that a certain trend is changing, then you may add some more pieces of essential clothing to the stock. The right contrast of color and choice of clothing contributes significantly to the whole look. All you need to do is to make your outfit different yet elegant. Brands offer a lot, but they cannot give you a comprehensive look. You can absolutely make the ordinary wardrobe look perfect on you with the addition of just a few accessories, such as jewelry, belts, bags and shoes. Remember, dress what suits you and looks unique on you! Happy shopping and keep rocking with whatever you wear! Let's prepare for the next occasion!