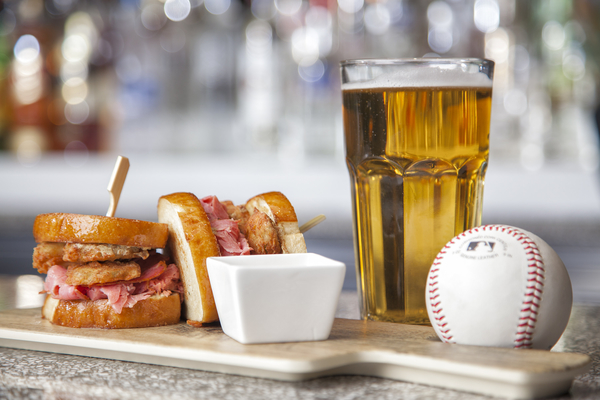 An effective way to draw more clients to your restaurant is by improving your ambiance. Many surveys have been carried out, and each time clients rank ambiance among the top reasons they would go back to a restaurant. Your restaurant's atmosphere is almost as important as the food you serve and the services you provide.
Patrons don't only care about how good your food tastes. The appearance of your hotel will significantly influence how your business is perceived by everyone who dines there. Ambiance, as well as service, also impacts how much your customers enjoy their food. If you want to attract more regulars and avoid losing customers, here are some helpful tips.
1.Lighting
Your lighting is determined by the type of cuisine you offer and the type of mood you intend to set. The best lighting should be able to accommodate both of these. There is so much to be achieved using lighting. For example, if you run a fine-dining eatery, you could opt for dim yellow lights for a soothing and relaxing environment. Say you own a fast-food restaurant, you could use white fluorescent lights. These will brighten up the atmosphere and give the space a high footfall.
If your restaurant is smaller, smoke from the kitchen may sometimes flow out to the sitting area. That might interfere with your ambient lighting. A simple way to solve this is to contact commercial kitchen exhaust cleaning in Melbourne. When your exhaust is cleaned, air and smells from the kitchen will have adequate space to flow out. Also, ensure that you get experts to fix your lighting to be evenly distributed throughout the area.
2.The tableware
Your table set-up and tableware are essential in identifying your restaurant's concept. The color, shape, and size of your crockery and cutlery represent the brand of your business. Important items such as napkins, side plates, and condiments can keep the table set-up consistent. Moreover, they should be easily replaceable in a hygienic manner.
For instance, if you are serving authentic Indian foods, you are likely to recreate Indian décor. It would be best to match this with tableware that reflects Indian culture to give your restaurant a more authentic feel. Lastly, you can tie everything together by incorporating artifacts and furniture reflecting the Indian culture.
3.Color palette
Colors play a vital role in communicating a message to your customers. That includes everything from your upholstery, paint, tiles, menu, and also crockery. Colors tend to invoke different feelings in human beings. For instance, if your color palette comprises soft light colors such as beige, blush, and white, your customers will feel relaxed and comfortable.
This encourages them to spend more time within your establishment. If you run a high-end restaurant, such colors are ideal. If, for example, you run a fast-food joint or takeaway joint, light colors will not be suitable. You can use bright colors like orange, red, green, and yellow. These colors will excite your clients, and they will eat faster. You will therefore serve many clients.
Apart from improving your ambiance, it is essential to keep your establishment clean. Your staff should also be friendly. A culmination of a great atmosphere, a friendly staff, and good food will make your restaurant the go-to spot.