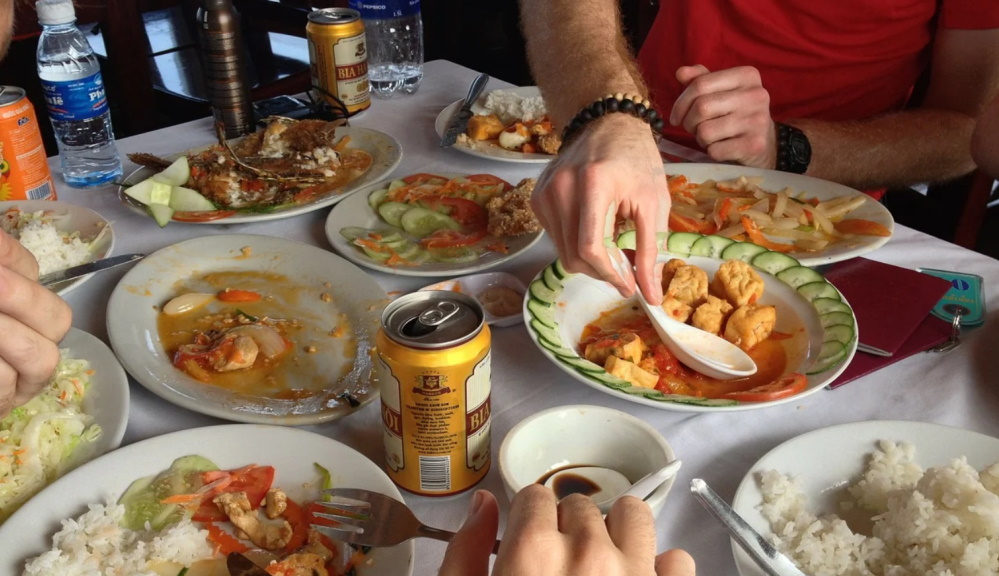 When was the last time you went for lunch with your colleagues? Eating lunch together isn't totally uncommon, but can often be restricted to small friend groups, cliques or department colleagues in the workplace. When was the last time someone worked to organise an office team lunch in Melbourne CBD? That would be something more special.
In fact, there are good and practical reasons why colleagues should try to eat together more, and not just within the same small cliques each day. Teams and inter-team lunches should be encouraged, and here's why:
1. Team Lunches Boost Productivity
Let's start with the most mercilessly practical reason, which is that a team or other group lunch with colleagues can be a huge boon to productivity. Sharing an experience together at lunch is a real morale booster, and gets people into a better mood for work. Studies done on fire departments in the US found that eating together has these real tangible benefits to productivity and overall results.
Getting more work done is great for the company, of course, but it's also terrific for the teams involved as they get more work done day to day, which in turn allows them to create and maintain a better work-life balance.
2. It Builds Stronger Connections Between Coworkers
The power of a single lunch is such that it can bring together and make firm friends of people who barely talk to each other in the course of a day. Lunch is a relaxed time where people can lower their guard a little, eat some nice food, share a drink and, more importantly, share stories about themselves. It's in those unguarded moments where you learn about those people you work with and what makes them tick.
Even from food choice, for instance. It could be that someone you've barely spoken to before in the office is a fellow vegetarian, or a die-hard seafood fan. That's a connection with someone you never knew that you had! Food is a common denominator among all people --- we all eat, after all.
3. It's a Different Level of Interaction
There are some people who don't like the idea of eating with colleagues because it might disrupt the daily schedule they have planned out to get certain projects finished at different times. Some people skip the institution of lunch altogether, preferring to graze on snacks or eat something so compact and fast that it's gone in 5 minutes and they can resume work. Others think to themselves, "I already see and interact with my colleagues in meetings. Do I really have to eat with them, too?"
The answer is yes, but for some people it does take something of a change in mindset to make it happen. It's foolish to compare interactions in meetings with those you have over a lunch table. The atmosphere is different, as are the topics of conversation. The vast majority of people who open their minds to the idea are hugely glad that they did afterwards.
4. It Improves Communication Between Team Members, and Different Teams
Communication within an office is sometimes stifled by the way that people don't feel any closeness or connection with fellow colleagues. Why would you ask for help with the photocopier to someone you don't know well? Why seek assistance collaborating on a project when you don't know for sure what others have to contribute. A casual lunch together opens up communication because it removes the barriers that exist between co-workers. No, "removing barriers" is not a cliche!
An office that feels comfortable talking and sharing ideas together is one that works better together. That confidence is beautifully fostered and nurtured over a casual team lunch in a stunning CBD location.