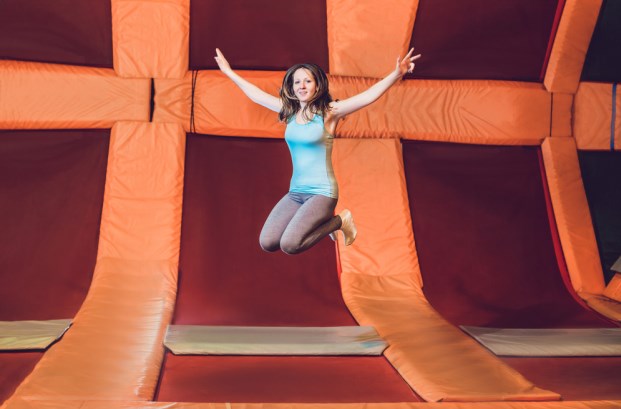 Winter is here and it's a cold one, that's for sure. It can be really tempting to fill up the hot water bottle, grab an extra blanket, pop on Netflix and chill out (or warm in, right?). Yet, there are a few risks associated with a sedentary lifestyle.
While it's okay to hibernate a little during winter, you also want to ensure that you get some physical activity in as well. And yes, going for a jog during a storm is not a great idea, we get that. But there's things you can do to stay active during the colder months. Let's check out some of them.
Indoor Activity Ideas
There are heaps of activities you can do indoors that will get your pulse up while also being enjoyable. A trampoline park in Melbourne is one of those! Get some friends together, book the nearest trampoline park this weekend and get your bounce on. You don't have to be a kid to enjoy it, either. Relive those halcyon days of childhood by springing up and down and trying a flip or two - but be careful, you may not be as limber as you once were!
Another idea is indoor sports. There are plenty of indoor soccer, cricket, volleyball, badminton, and other types of sports courts scattered around your city. Gather up a crew of your mates and get playing. You'll work up a sweat and bond with your friends; a win-win situation!
If you're not into sports, but still want some fun indoors, you could consider laser tag, ten pin bowling, or indoor mini golf. Each one is great fun and will get you moving and enjoying some healthy competition.
Join a Gym
Physical activity is important. You'll feel great due to all those endorphins pumping around your bloodstream, while also reducing your risk of developing chronic disease and illness. But you've got to work for it. While winter may reduce your willingness to get outside and run about, a gym is just the ticket to overcome that reluctance.
Many centres have casual rates if you're not prepared to commit to a membership. That being said, a membership is often cheaper per week than a casual rate and you also get perks that go along with it, including attentive assistance from professional trainers. So, what are you waiting for? Bite the bullet and work it baby!
Just Keep Swimming
Chances are there's a pool near you. Now before you start shivering and chattering your teeth, relax. Most pools these days are heated to a bearable temperature. Some even have a spa and sauna so you can get nice and warm after swimming a few laps.
Swimming is a great, holistic exercise that works on many levels, so it's a great option for winter. The bonus is you can build up some stamina and strength and then hit the ocean when the weather warms up! Try and rope in a friend or two to coming with you, and you can reward yourself with a healthy lunch and coffee by the heater or fire in your local afterwards.
There's No Excuse!
After you've read all these helpful tips on how to stay active while avoiding the elements there's no excuse to hibernate now! Go bounce in a trampoline park, or partake in some indoor sports or games. Join a gym and work out in air conditioned comfort. Finally, the local heated pool is just the ticket for some healthy physical activity this winter. And, to top it all off, you can treat yourself to a reward with a hot water bottle, an extra blanket, and Netflix.