Greek in the Gold Coast and Middle Eastern in Sydney?
Gen Y's surprising fave foods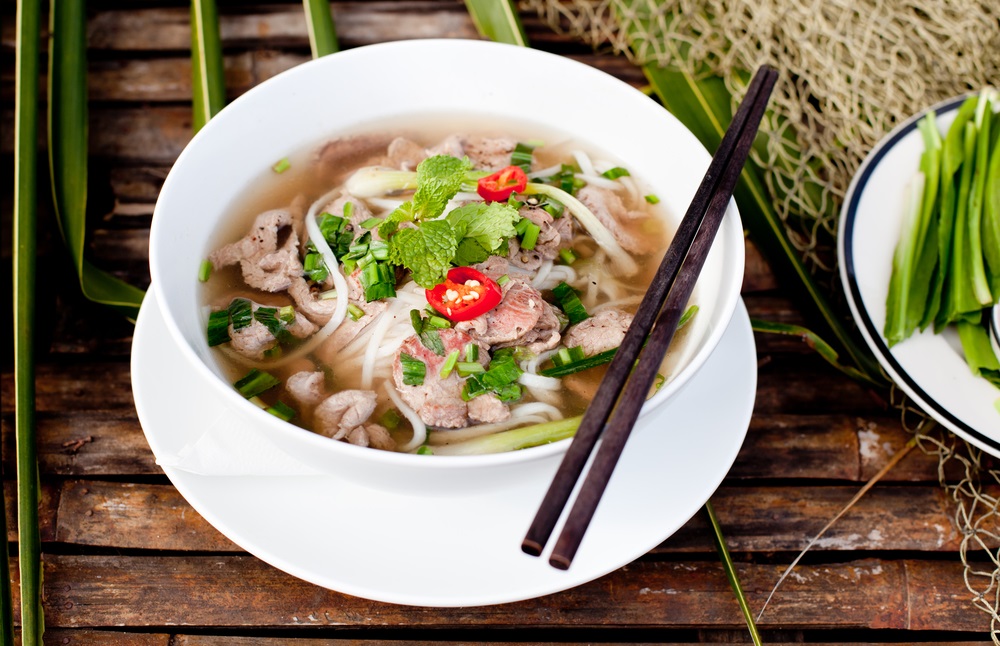 New research shows that our country's phenomenal takeaway movement is represented by a handful of popular cuisine types, yet judgement of those cuisines are not the best by Aussies in their twenties. In fact, in many of our cities, the foods that Gen Y's love the most are far from mainstream.
The figures were released by EatNow.com.au, an online takeaway ordering platform popular with young Australians. The data across EatNow's orders found that Gen Y's most popular cuisines – more than 58 per cent of all orders – are pizza, Italian, Asian, pasta and Thai, yet only just over half of Gen Y customers rated these cuisines at five stars.
In contrast, the best-rated cuisines (four of them with a 5-star rating across all customers) are the most surprising. The findings show that Gen Y tastebuds vary greatly between cities, with no two cuisines proving a favourite from any two states. In Sydney it's Middle Eastern; in Melbourne it's French; Greek in the Gold Coast; bakery foods in Hobart; Vietnamese in Canberra; European in Adelaide; and American in Perth.
In a separate EatNow survey of 1767 under-25s, nearly half of respondents (45%) said enjoyment and taste is the main factor that influences their food purchase decisions, followed by price (35%) and health (15%).
Matt Dyer, spokesperson for EatNow, says: "While people appreciate taste more than any other criteria, its clear young Aussies are in their comfort zone when meal ordering. Takeaway is a great solution to a busy life and when we're busy we're on automatic. This is where we lean on our habits. Young Aussies' best-rated foods prove that they are rewarded for being adventurous and trying something new – yet come back to their old habits. This is not going to change any time soon, as our data shows that takeaway orders for pizza, Italian and Asian more than doubled in the past year alone."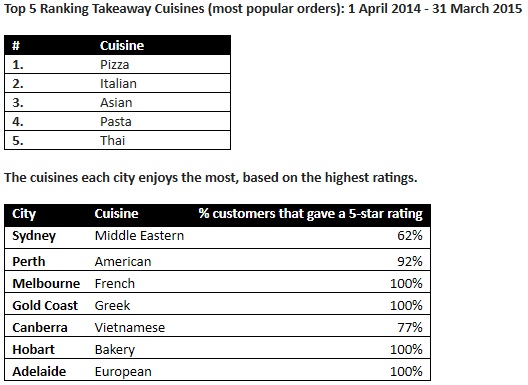 About EatNow.com.au

EatNow.com.au  is Australia's favourite online ordering service for takeaway food, offering a quick and easy way to order meals online without leaving home. As part of Australia's largest online and mobile ordering takeaway group, EatNow provides consumers with more choice, more value and more convenience when it comes to meal times. Visit www.eatnow.com.au