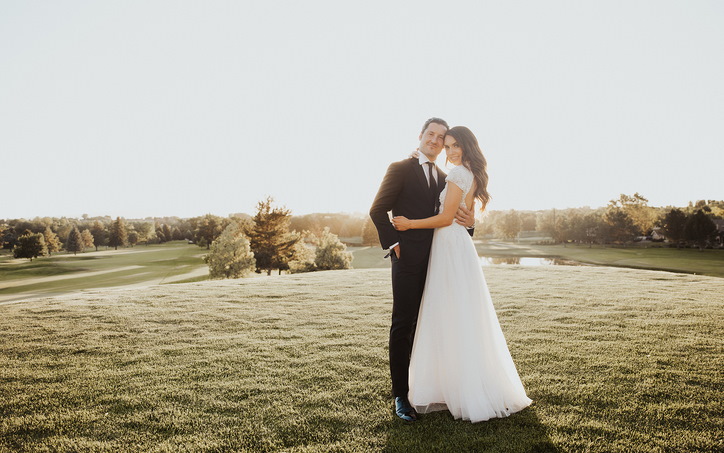 A wedding day is a dream-come-true in every girl's life. For this reason, most women are willing to give in their best and spend a fortune to help ensure that the wedding day will be perfect. If the dates you have set for your wedding fall in the winter season, then this will mean that you have some extra preparations to do. Though this season may increase the beauty of your wedding due to the white snow, you will need to do other preparations, such as knowing how to fight the cold weather. With the right tips, it is possible to make this wedding perfect despite the low temperatures. Here are tips to help you have an incredible wedding during winter.
Bridesmaids and Groomsmen
If the wedding venue is at a place with cold temperatures, it means that you will need to prevent yourselves from shivering in the whole ceremony. For the bridesmaids, for example, it is advisable to make long-sleeved dresses or those with faux fur wraps. As for the groomsmen, you can use nice warm cardigans, sweater vests, or high wool jackets. However, be on the lookout not to go out of fashion when trying to keep them warm.
Consider The Indoor Temperature
Ideally, being winter, you will opt for an indoor wedding to help give your guests a better climate. In these indoor places, you can adjust the temperature of the room to make it warmer. However, as much as you are trying to keep warm, be careful to avoid overdoing it. Considering that the room already has many guests, a little adjustment of the temperature will be enough. The high temperature will not only make the place uncomfortable but also mess up with the makeup that most people are wearing.
Provide Guests with Blankets, Hand Warmers, And Other Items to Keep Them Warm
When planning your wedding, the comfort of your guests is always a priority. During the winter season, what your guests will need most is warmth. For this reason, it will be worth to invest in hand warmers or blankets that the guests can use in case the temperature gets unbearable. You, as the bride and your brides' maids as well, can also use warm items such as a wool coat, among others. By keeping warm, you also promote good shots since you avoid frostbitten faces in the photos.
Pay Attention to The Food and Drinks at The Wedding
Ideally, the foods that people prefer to have during summer differs from what they take during winter. Ideally, during winter, your guests will prefer foods and drinks that will help them keep warm. For this reason, liaise with your caterer to make sure that this is the food that you have in plenty. Foods such as roasted root vegetables, mashed potatoes, and steaming bowls of soup, among others, will help keep your guests warm and satisfied, thus making your wedding ceremony even more colorful.
Walking down the aisle to say "I do" is always beautiful regardless of the time it is done. However, if you are planning on doing it during winter, you need to pay attention to methods that will help you and your guests remain comfortable despite the low temperature. Use the tips above to help ensure that your wedding remains perfect even when it falls on the coldest season of the year.