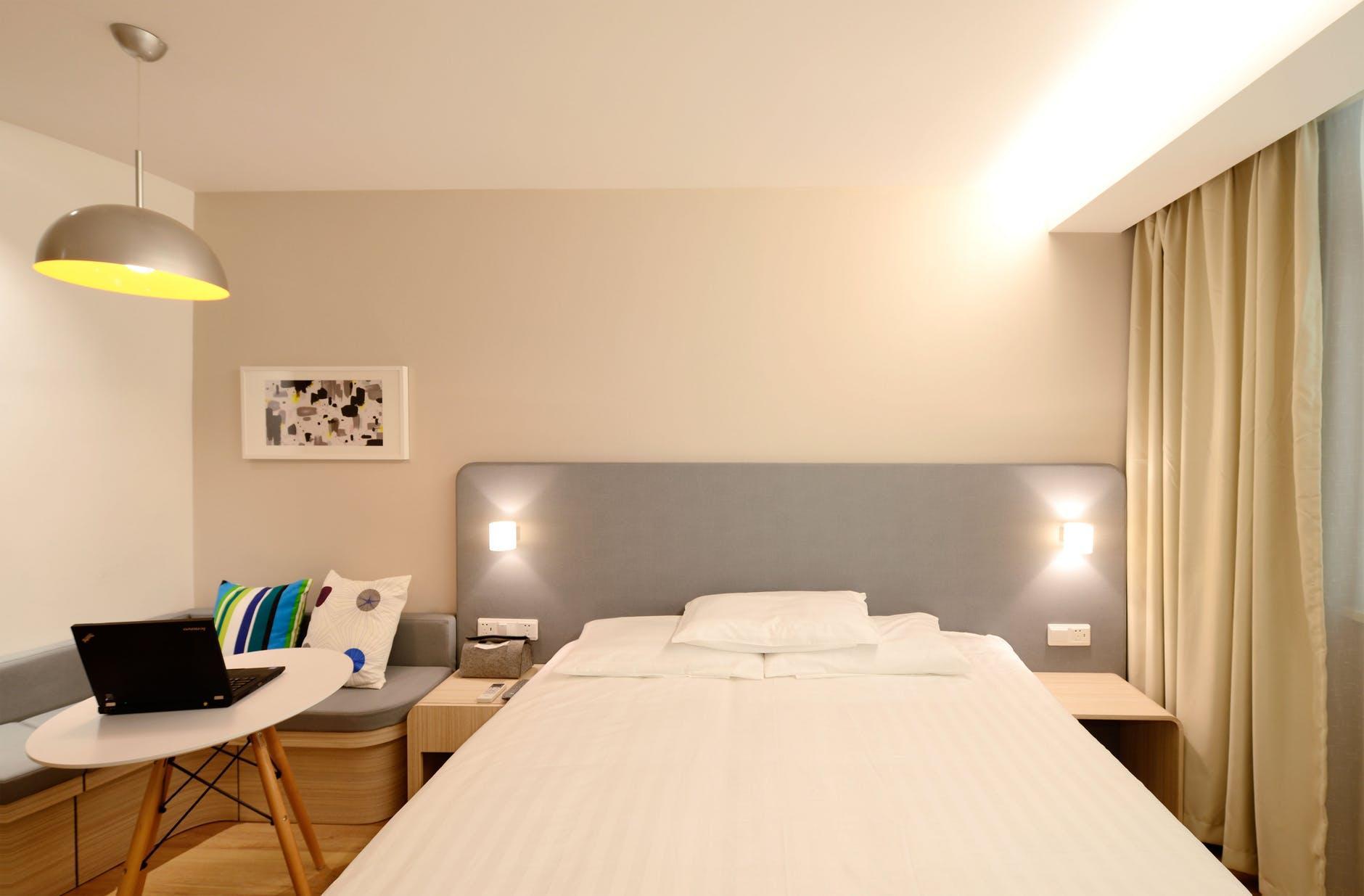 Guests are god's sent gift and should be treated in the best way possible. Most of the time, we get into situations when our not so favorite guests are coming to visit us. To host your favorite ones is not a big deal, but maintaining a pleasant environment, especially with the guests, you are not very familiar with is just like doing a job. Moreover, if you are planning to have some paying guests in your place, then you should consider several things, including things like decorating your walls with custom frames to attract your guests.
1.Start by asking the necessary questions
Your mind is occupied with many unanswered questions. How to go about the treatment of the guests? What should be the protocol? What should be the course of communication? How to make them feel like they at home? How to approach them in a friendly way? And so much more. If you are missing any of these details, then you might end up being tagged as the rude host. Some may regard you as their worst visit and may not consider visiting you in the future. When there is direct communication involved, you need to be extra careful. Otherwise, you not only lose your reputation but have to pay for it your whole life. If you are ready to learn about some basic and most essential tips to treat the guests in the best possible way, then continue reading.
2.Try to develop an emotional connection:
When a guest is visiting your place, make sure that you already have some connecting points and are ready to embrace them fully. They are coming over to your place for comfort, a good chat, and to have a good time. If all you are doing is keeping yourself busy preparing food, running after your pets, or disciplining your kids, then you are unable to make your guests feel comfortable . As humans, we need mental comfort as much as we need physical relaxation. And for guests who traveled for long getting mindfulness is as essential as eating and sleeping in a comfortable place.
No doubt doing the job of the host is challenging and demanding. It makes you be on your toes all the time. It demands you to come with all the solutions in just seconds, and it requires you to remain active 24/7. But still, you can manage all the jobs in a way that is less tiring and equally efficient. Try to involve your guests with the home chores. Make them comfortable and give them independence so they can easily do their small routine work. In this way, not only will you get some time to relax, but you can also get the time to connect with your guests and spend time with them.
3.Make sure to take care of their likes and dislikes:
As a host, you should make sure that you are familiar with their likes and dislikes as far as the food, sleeping habits, timings, and outdoor activities are concerned. Prepare the food according to their preferences. Some prefer having light, oil-free food, while others don't mind spicy and heavy on calories food. Make sure the dishes you are preparing are according to everyone's taste. Otherwise, your guests may end up being hungry and unsatisfied.
Furthermore, try to make plans according to their preferences. If they want to visit a certain site, make sure you go with them and let them explore the places of their choice.
4.Try to take care of their preferences:
Your guests should be your first preference. Look at this situation in a way that you have gone to visit a place or some of your relatives or friends. What will you expect from them? You want to be well catered, well-received, taken care of, and want to feel comfortable. Moreover, you also want them to help you with sightseeing places that you have already made plans about.
This is why, if your guest wants to visit a place, then make sure you are with them and be not the one who ruins the plan. Moreover, if your guests prefer to have some space, then make sure you give it to them. Offer them the best rooms, and if the place is limited, then try to adjust beds in the available rooms. Only with such efforts, you can make sure that the guests are getting comfortable in your place.
5.Make sure their needs are fully met:
If your guests are not getting enough sleep, the food at the right time, snacks for mid-day or midnight cravings, entertainment, and basic comfort, then it means you are failing at your job as a host. To do it the right way, you need to take care of their needs, whether the basic or special ones. Try to make sure that they understand your limitations, but if you have the means and resources, then do so before giving obvious discomfort to your guests.
6.Making them comfortable is essential:
Comfort is a top priority, not just for the guest but for the host as well. Host and guests need to take care of each other's comfort. But as a host, this your job first to look after your visitors. Comfort includes providing them with enough space so they can communicate easily. Provide them with a proper bedroom setup, so they rest comfortably. And the availability of food is essential so they can eat whenever they feel like it. Moreover, you can help them with a routine so they can follow up with their plans easily.
7.Give them a clean place:
Every person is used to living under specific conditions and follow a particular routine. Providing a clean place is equally important as giving other comforts. Make sure that upon arrival, your guests do not smell any weird or bad odor, and are welcomed with a pleasant sight of your home. Clean homes are not only hygienic but cast a great impression on visitors too. It helps them get more comfortable and relaxed.
8.Make sure all the basic items are present:
Preparation for your guests also includes getting all the extra and essential items beforehand. Make sure that simple things like face wash, soap, handwash, clean towel, toothpaste, toothbrushes, combs or hairbrushes, and clean sheets are available.
Final Word
Making your guests comfortable and catching their eye is not an easy job to do. Some guests are easy and loving, but some can find even little things disrespectful. However, with these simple tricks and tips, one can earn the heart of any guest and make them enjoy their stay.