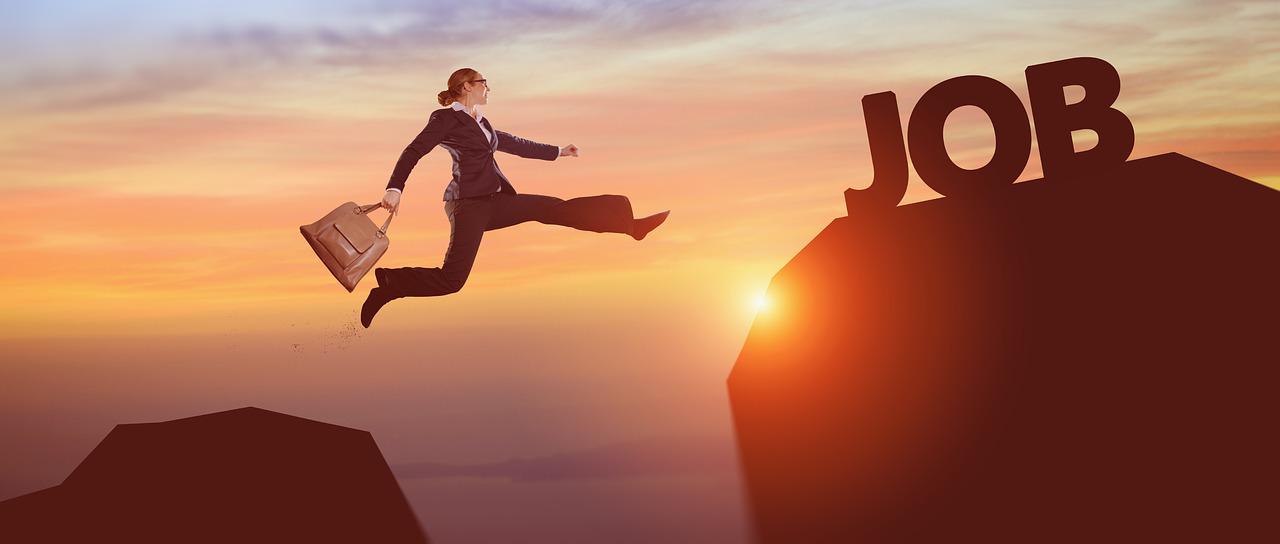 Choosing a career and getting a job that is profitable and provides a favourable working environment is a hard nut to crack. No matter in which industry you are working in, you need to compete and run in a race all the time. Otherwise, you will be left alone and end up doing something that you do not enjoy and like to do. Whether you are looking for jobs in Melbourne or Lajes de Flores, you still need to show a degree from a well-reputed institution, considerable experience and match the skill level.
These all are the requirements of an employer. Employers demands are always high, and they want to get the best of the best for their working place. But the one thing that needs to be given a thought is that before joining a job, the job seeker should also make it clear that what kind of employer he/she wants? This is very important, but unfortunately, most of us do not have this luxury of saying any to employers who are exploiting us in ways whenever possible.
Whether you are doing a job in Melbourne or Dhaka, you meet the managers, colleagues and employers who are professional and kind and on the other hand, some employers and bosses do not even know the difference between an insult and productive talk and think that by insulting an employee they are teaching a professional behaviour. There are so many misconceptions attached to the relation between an employer and an employee.
Both entities feel unsafe and insecure about each other and think that by giving space, they are giving a room for exploitation to happen. And this is not the case. To avoid getting in uncomfortable situations and feel isolated, you need to choose a place and an employer that best explains your characteristics.
Before choosing an organisation one should consider all these following factors and save him/herself from getting into the wrong place:
Money comes first whenever we are trying to negotiate. There is no doubt that remuneration is our first concern and the most strong one. Most of the times, this factor shadows the other loopholes and drawbacks. Let us say a person gets the offer from two companies; both companies are in their initial stages. However, company A is professionally stronger and offer a better prospect but not offering comparatively less than company B.
On the other hand, company B is not holding any bigger projects but running based on a few regular clients and lacks when it comes to company structure, values and professionalism. In these cases, people get exploited and happen to choose companies like B and end up losing their future career growth. Money should be important, but only choosing a job based on a high salary offer can close many better future options.
Big organisations and some new middle-level companies also offer extra benefits than the salary. Government jobs are in great demand because of the fact they offer a house, and free units when it comes to electricity and gas, concession in school fees, free medical service with so many other benefits. In the private sector, multinationals give so much extra comfort. It depends on which industry and sector you are being employed. Therefore, choosing a company that can offer you such facilities should be at the top of your list.
We often neglect the factor that getting a job is not only to earn money but should also be able to teach us and help us in polishing our skills. Otherwise, we will not be able to grow professionally and will be stuck at one point. Try to get into an organisation that offers competition but also has skilled people that can teach you and help you grow. It can become tiring, but this is how coal turned into a diamond.
An office environment is important to be considered. Because the environment is not favourable and welcoming but makes you anxious and tense all the time, then it would be most likely to reflect in your work too. Therefore, it is necessary to gather some inside information about how is the environment? How people work there? And how is the relationship between employers and employees?
This is important to note. How is the organisation doing? What is the company's reputation among people and the market too? This will affect your future growth too. Because if you get into a company that is considered one of the best in its industry then, it will help you get through future interviews and add a great experience not just in your resume but also in your work and skills.
Reputation is important because it is also a check for your career growth. However, if you are working in an unknown company, then your experience will not be considered as great as it would be if you were doing a job in a well-reputed company.
Organisation framework includes the whole running of the company's system. If the company's structure is strong, then eventually, the process will be running seamlessly and continuously. If the framework and structure are strong, then it means that there is a small place for errors and an unjustified work to happen. In this way, one can use his or her place with confidence and surety that their work will be selected on merit instead of any biases.
BEHAVIOUR OF COLLEAGUES AND PROSPECTIVE MANAGER:
If you are unable to get along with the people you are supposed to work with, then it can get in big trouble. There are many instances where you need to work in group settings, no matter what is the nature of your job. Therefore it is necessary to note what is the nature of people you are supposed to work with and especially your managers. Whether they are professional or like to give favours based on friendships.
Location is also important to check. If the location is good, then it eventually helps in developing a good environment in the office too. The idea location is the one that is near your resident or in a commercial place where public transport is easily available, metro station is nearby, different options of lunch places are present and at a proximate distance to bank and market area.
Conclusion
Getting a job is one of the biggest concerns in our lives. Everyone wants to get a job where they are most comfortable and paid highly. Employers have so many demands and choices. They choose the one that they think is the best, and this should also be a motivator behind a job seeker. He/she should not compromise on the above mentioned basic factors and choose an employer that can do justice with the hard work one is putting into his/her job and able to appreciate accordingly. Get the job that offers a rewarding career, professional growth, learning and grooming, with all these factors you will enjoy your job and love the work you are doing.