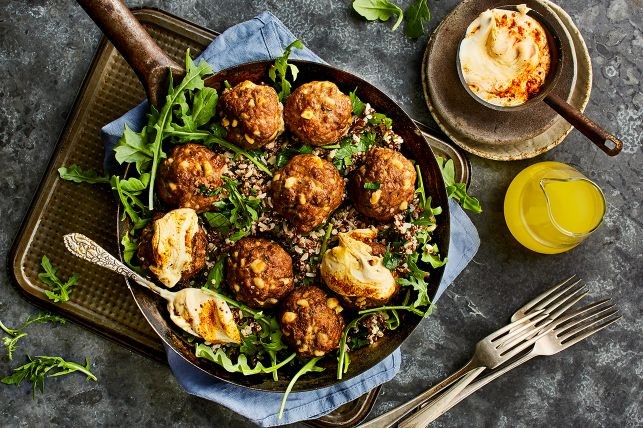 The social distancing rules are beginning to ease, and dinner party season is well and truly upon us. So, while the pubs are at capacity, make the most of the freedom afforded to you in your own space, and perfect the art of the dinner party. We've compiled some tips and tricks for how to host with elegance and ease for a sure-fire successful evening.
Carefully curate your guest list
You might know the perfect wine to serve with your new favourite pasta, but if the guest list isn't right, the evening won't be either. Consider who you'll be inviting and assess their dynamic: are they likely to get along, and if so, who else do you know who will compliment their budding friendship? Guest lists are a holistic entity, and need to be looked at as a whole: what is the perfect number for your space, and who do you think will thrive in the company of others in a certain setting? If you're bringing together friends who are yet to meet, think about something they may have in common and consider raising it at the table, or highlight the common ground to one or both of them before.
Think through the menu
While pan fried dumplings might be a personal favourite, cooking them at a dinner for seven people – filling the kitchen with steam while you noisily fry one tiny delicious parcel at a time – may not be the best dinner party option. Think of a dish that you're confident you can make (preferably one you've cooked before), check it fits with the dietary preferences of your guests and fully assess the preparation steps and cooking time. Practicality aside, make sure it's delicious and – if possible – slightly impressive. Especially post-lockdown, it can feel exciting to be eating somewhere other than our own homes, so try and make the menu something that will excite your guests. Homemade gnocchi is an easy and elegant option, and slow-cooking your meat can add to both the ease and impressiveness of the menu.
The perfect amount of prep
While doing the vacuuming with guests in the kitchen is a dinner party no-no, there are certain tasks that can't be done ahead of time, and with the right amount of preparation, can add to the party atmosphere and enhance the evening. The art of preparation is in prioritising: understand what you can do before your guests arrive (clean the house, unpack the dishwasher, prepare the veggies) and have a good understanding of the timing and order of the tasks you'll need to do once your guests arrive.
Elevate your space
Buying flowers for yourself might seem excessive, but at a dinner party, it can be the smallest things – like the beautiful floral centerpiece or the scented candles filling the room with the rich smell of figs and vanilla – that can really make an evening feel like an occasion. Take pride in creating the perfect venue: set the table, use your favourite crockery, replace bright lights with warm lamps, and the atmosphere for ambience will be set. Hosting a party can also be the perfect excuse to finally invest in the new glasses set you've been thinking about buying, and can allow you to express your personal creativity. Outdoor spaces can be a particularly special setting, and it only takes a little creativity to turn a balcony into a rooftop restaurant. If you're looking for al-fresco dining inspiration, tables, seating and accessories Remarkable Furniture is a good place to start. And remember that space curating is not about just aesthetics: choose a playlist to set the mood, light some candles and don't even think about letting someone turn on the T.V.
Embrace the role
When you're out for dinner, having a waiter notice your empty glass the moment you've finished, and being presented with a perfectly delicate desert, can bring a meal from nice to next-level. So embrace the role of host for the evening, and by making other people's evenings, you'll feel better too. Keep an eye out for empty glasses, notice when it's right to clear the dishes, and make sure your own glass is topped up too: it's your party, so have fun while ensuring that your guests are too.