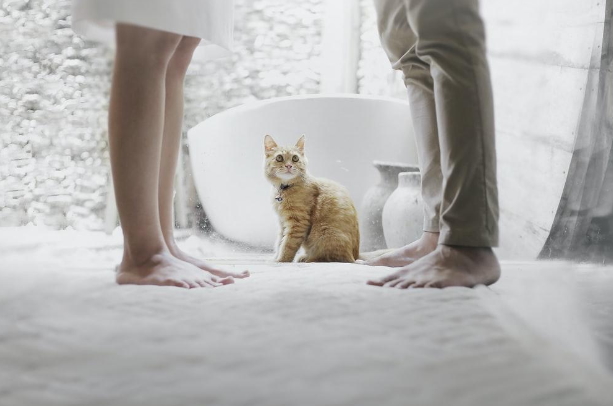 People experience divorce and breakups in different ways. The easiest thing is for those who immediately begin a new life and new relationships - when a person acquires something new, finding love on hookup dating sites, or in some other way. If you are not one of them, then the following tips for overcoming the devastation after a breakup will help you.
Getting through a divorce is much more complicated than parting with a person with whom only love was associated. Divorce is a collapse of plans and trust in the closest person. Often this is betrayal, treason. Breakup is the most challenging test for self-confidence. Many difficult questions arise. Break up or go to great lengths to keep the relationship? How to survive divorce financially? If there are children, how to reduce the damage to them? How to raise them as harmonious people and help them survive divorce of the parents? How to survive during divorce and to re-establish a bachelor (unmarried) life after a breakup? How to overcome the consequences of divorce with professional help from family law Newcastle and how to get ready for a new relationship? How to survive a divorce after 30 years of marriage? This article will give you all the answers to your questions.
How to Survive a Divorce?
Do whatever your heart desires
Breaking up is like a disease, but only a mental one. When we are sick, we take pills and vitamins to support our bodies. And now, you need to nourish and strengthen your psycho-immune system, heal your soul. Think for yourself what suits you best for this. Reading motivational literature is very good. An excellent option is the books by Louise Hay. Read affirmations. Listen to beautiful music, draw, sing. In general, do what your soul rejoices in.
Forgive
How to survive divorce pain? Your former life had a lot of pleasant moments, thanks to which you were together. Remember everything. It is what you can now thank your ex-partner for, as it is better to let them go with good thoughts. You cannot keep resentment and anger in yourself, they can settle in any organ of your body, and you may get sick. So it would be best if you get rid of the negativity. Forgive your ex-partner for all the bad things that happened and leave only the good in your memory and soul. Find a way to "cleanse" yourself to survive the divorce with less harm.
Finish it
It is essential after a divorce to put an end to the relationship with the past partner. This necessity acquires special significance in the case when your spouse already lives with a new partner and still seems to remain in a past life.
You can put an end to a relationship in different ways. If rare contacts with your ex-second half excite you and awaken hope for a restoration of relations, but at the same time, you know that this will not happen, it is better to stop communication completely. When the separated husband and wife have children, this will not work, but it will be enough to reduce meetings and discussions to the required minimum. Accordingly, you can learn more about navigating the legal process of a divorce to ensure the best outcome for children by taking a look at some of the legal resources online on websites such as Peters and may for instance.

Take your time to start new relationships
The hasty search for new relationships after divorce is especially characteristic of women who worry that they are getting older and less attractive every day. It is not true; you are perfect at any age. Unfortunately, even finding a partner in such an exhausted state, you will not get a guaranteed healthy family, since part of your soul is still living in the past.
From the point of view of psychology, it is quite challenging to give up a considerable part of your life (spouse), which has been previously present daily. Therefore, you need to give yourself a rest and get rid of stress and anxiety in a natural way to survive divorce emotionally.
Define goals and objectives
After divorce, ex-husbands and wives often discover that they were paying the least attention to themselves in their marriage. Having freed their lives from fights, scandals, and the need to take care of the other half, they again get the opportunity to fulfill any of their wishes.
To quickly fill life with meaning, you should set essential goals at this stage and then define smaller tasks that serve as stepping stones on the path to them. Step by step, moving towards your dreams, you will forget that your heart was recently broken.
Work with your fears
It happens that people who have survived betrayal in marriage cease to believe others and withdraw into themselves. You need to work with this fear until you finally stop thinking that you are the cause of all failure.
If you cannot cope with pain and feelings of insecurity on your own, seek a professional therapist's help to survive after divorce. It may help you get rid of the "victim complex," and at the same time, figure out why your relationship has ended this way.
Accept that your life will never be the same
Whether you like it or not, a new phase has begun in your life. All bad things can be left in the past, and you should move forward carefully. It is with this attitude that you must enter your new reality. Depression and thoughts of a left spouse will not restore the relationship and will not do anything.
Support the children
If you managed to have children with your ex-spouse, you need to take care of their state of mind. Divorce is a harsh blow to younger family members that no one can soften but you. Do not instill a negative attitude towards the former second half to the children; show that, after parting, you do not begin to hate each other.
Even if you do not find a single right word for your ex-spouse within yourself, you should not demonstrate an aggressive attitude in front of children. It is better to show both with words and actions that you respect their dad/mom, no matter what. Otherwise, stress will negatively affect your kids' health, and you will have to re-strengthen their immunity.
Conclusion
Imagine yourself in five to seven years. See yourself as a happy, successful, loved, and joyful person - the way you would like to be. Our constant thoughts and emotions shape our future. If you think about the bad all day long, provoking a depressive and irritated state, this will lead to the fact that more and more negative events will happen to you, directing you to such a depressed state.
What advice on how to survive a divorce and move on is your favorite? Please share your experience with us!
Author's bio:
Cari Carter is a psychologist and blogger from the USA. She writes articles based on her personal practice and surveys of people. She is an open-minded and purposeful woman, who is always eager to share her experience with you. Besides psychology, her favorite activities are horse riding, cycling, and running. But most of all, she loves her boyfriend Thomas and these two adorable dogs: Sunny and Chewie.