Written by

Michael Johnson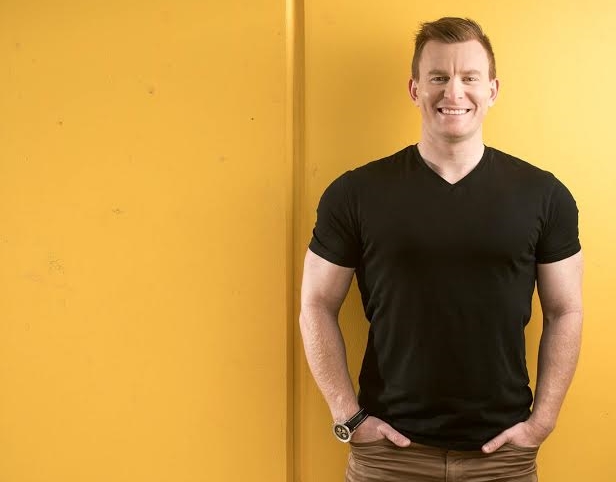 Here's how to get happy when entrepreneur life is getting you down
1 in 3 entrepreneurs live with depression according to a study by Dr. Michael Freeman, a clinical professor at the University of California, San Francisco.
Just let that sink in.
It's shocking on a number of levels because when we're scrolling through our social feeds we're fed images of success, business wins and the work-hard, play-hard culture of entrepreneur life.
However, when you look at the stats most of us are struggling and as it turns out 'living the dream' is not quite as easy as we first thought.
So, what can we do if clients, cash flow or feeling like a failure is getting us low? Here are five things I advise clients to do, when they're starting to slip into burnout or depressive feelings:
Life is not about being happy it's about growing


If you're anything like me you started out in entrepreneurship with a goal to learn and grow at an exponential rate!
If you consider nature, anything that is not growing will slowly struggle.
The more prepared we are to grow, learn, adapt and change, the more fulfilling life will be. Growth occurs more from challenges, set-backs and failures than it does from ease and comfort. So, when you accept that life is about growth, it makes it a lot easier to deal with the challenges that are thrown at us on a daily basis. A shift in mindset is often all we need to get through a tougher day than normal. 
Create clarity around what you want in life


As change-makers and creatives we often are prone to Bright Shiny Object Syndrome or the opposite where we feel stuck and don't know what we really want in life.
Busyness is an epidemic and the busier we get the more stuck, unproductive and unfulfilled we become. We get stuck on a merry go round and start to feel trapped and lost.
Accepting that we all need is time to rest and get clear on our goals is essential for increasing productivity and decreasing stress.
Clarity creates ease in actions.
Stop comparing yourself to others


I coach a lot of people who spend over two hours on social media a day and either consciously or subconsciously are comparing themselves to the highlight reel of other people's lives and are wondering why they're feeling low.
The more you compare yourself to others the more you will find that you lose yourself and what makes you truly fulfilled in life.
Go back to your core values and create clarity around what you're trying to achieve long term. We all only have 24 hours in the day. You have the same number of hours in the day as Beyoncé and Elon Musk, however, if you're trying to get too many things done in your day, week or year you're most likely to achieve nothing.
Set realistic, achievable goals and revisit them every month and track your progress. No matter what your Instagram feed shows you can't have it all, pick three things to focus on and work on those relentlessly.
Happiness cannot be bought


One of the most common misconceptions in our society is that money will make us happy and solve our problems or stressors.
This is simply not true.
Money just reinforces who we are along with our fears, desires, problems and pains. If you're stressed with no money, you'll be more stressed with the increase in responsibility that a spike in wealth creates….even if you have a Beemer in your garage!

Master your mind


Your mind is the most valuable asset you have, yet it's the most underestimated and undervalued part of most people's lives.
As entrepreneurs, we have more on our minds than others and with increased stress, multi-tasking and big workloads we're actually decreasing the functionality of our brains. This can lead to memory impairment and a constant feeling that your brain is bombarded with thoughts, ideas and endless to-do lists every second!
Sound familiar?
Training your mind through meditation is key to calming your thoughts and giving your mind a rest. Just like you would do if your body was tired and overworked.
A simple couple of tweaks to your everyday routine will lead to a more fulfilling life while creating greater results so that you're not just surviving, you're thriving.
About Michael Johnson, The Mojo Master


Michael Johnson has mentored and privately coached over 10,000 people including BRW rich-listers world champion athletes, national sporting teams and business leaders.
The Mojo Master runs training and self-discovery events to inspire and enhance human potential.
His mission is to help millions of people globally to tap into their individual talents and become the masters of their own destiny, leading more fulfilling, happier and more successful lives.