Written by

News Feature Team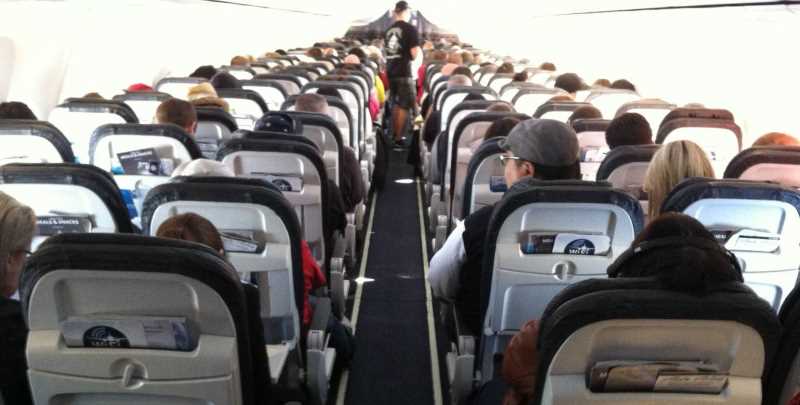 Long haul flights can be tedious, boring, uncomfortable and even unpleasant but there are ways to make a journey seem quicker.
Airlines have known for a long time that people are happier if they have something to do while they sit for hours in a mini leg room cramped metal box. Happy people are less likely to disrupt the journey for people around them.
Endless supplies of quality interesting food and drinks help a lot with taking the edge off the boredom of long trips. Airlines and long distance intercity trains and buses also provide entertainment for passengers. Movies and streaming TV episodes are standard on the best airlines now.
When interest in food runs out or the movies are not appealing, people can make their own entertainment. Most transport operators offer in flight or on board free internet for guests and that opens up an infinite array of time passing options.
People can catch up with questions that they have been meaning to ask Google about health issues, the number of stars in the universe or the best restaurants in their home town but when that seems less attractive there are even better choices. People can tune in to apps and websites that offer the
best online games and betting
options. There is no need to spend lots of money at gaming sites. Just a few Dollars can last a long time and provide access to hours of entertainment. Put on a set of headphones and be absorbed into really interesting video games.
People can read books online while they travel. Google and Amazon offer almost every book that has ever been written in electronic or podcast form.
Travel operators and experience providers have comprehensive websites that share a wide range of information about any place in the world. By going online on a long trip, people can arrive fully informed about what to do, where to stay and what not to do.
Skype is a favourite for travellers. Calling home to family and friends is always poplar but it can be a drama on an aircraft or train to start to talk in the vicinity or people who are not interested in you or your friends.
For anyone travelling alone, an online chess competition with a stranger in a far off part of the world can be entertaining and rewarding.
If you are keen and perhaps fearless, you can tune in to
Broadcastify
which is an app that allows you to listen to air traffic control or police operators anywhere in the World. That could be an issue if you hear your pilot alerting air traffic controllers to an emergency on your aircraft.
At least you won't be bored !