Written by

Tess Sanders Lazarus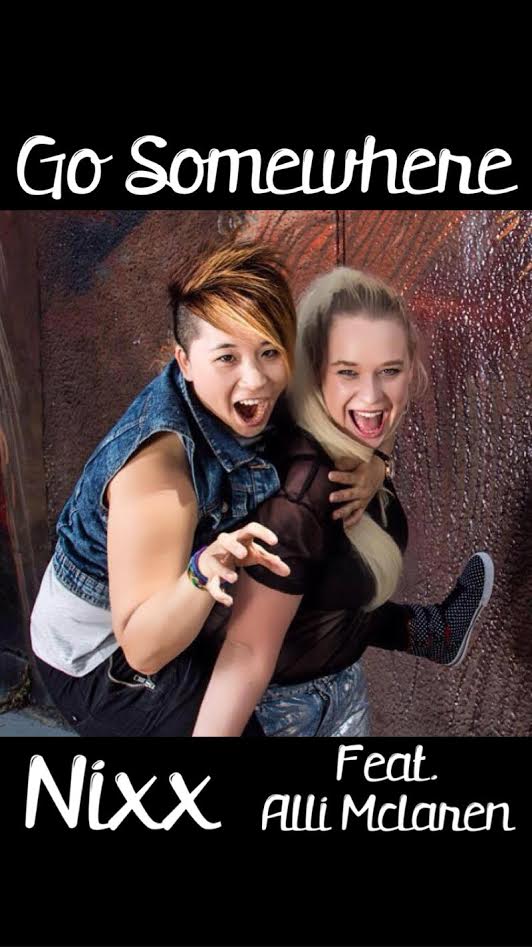 DJ and music producer, Nicole Ah Chow and Melbourne born and Ballarat bred artist, Alli McLaren have collaborated to release a Single 'Go Somewhere' which has just been released in Australia.   Nicole, better known as NIXX is a sought after DJ and music producer who has performed at major events across Melbourne and attended internationally acclaimed music schools.   McLaren, is an actress, singer, songwriter who graduated from Centerstage Performing Arts School in Melbourne, has studied at the New York Film Academy and also participated in prestigious short acting programs at the Royal Academy of Dramatic Arts (RADA) in London and the National Institute of Dramatic Art (NIDA) in Sydney.
"This is the first Single we have collaborated on together and we are really excited about the positive feedback we have received already," Ms Ah Chow said today.
"I am hoping that the Single does well in Australia and overseas.
"I am currently working on tour arrangements for next year to assist with promoting our music. 
"The music industry requires lots of hard work, appearances and promotion to get your music picked up.   We are putting in the long hours and the work necessary to give our new Single the best chance of success.
"Things are already looking positive.  We were invited to the American Music Awards in November which was a fantastic experience.   We met lots of people in the industry and developed some great connections."
"While I have studied acting and been fortunate to take part in several shows, I have always wanted to get more involved in singing and song writing, even though it is an exciting yet tough industry," Ms McLaren added.
"A few years ago, when one of my grandparents passed away, I was having a really difficult time because I was overseas.  I started writing songs and have since fallen in love with singing and song writing.  
"This experience has moved my focus away from acting and led me more towards singing and song writing.
"Music is often inspired by emotion, challenges and tragedy.   
"Nicole and I are focused on breaking into the tropical pop genre.   This is our first Single together so we are learning as much as we can with the aim of collaborating on further projects.   The key is to keep producing good music and keep working hard to create awareness and air time.
"It is a very exciting time for us.   Hopefully we will soon be hearing our music being played here in Australia and overseas."
The music is available at:  iTunes, Spotify, Apple Music, Google Play, YouTube Music, Beatport and Amazon.