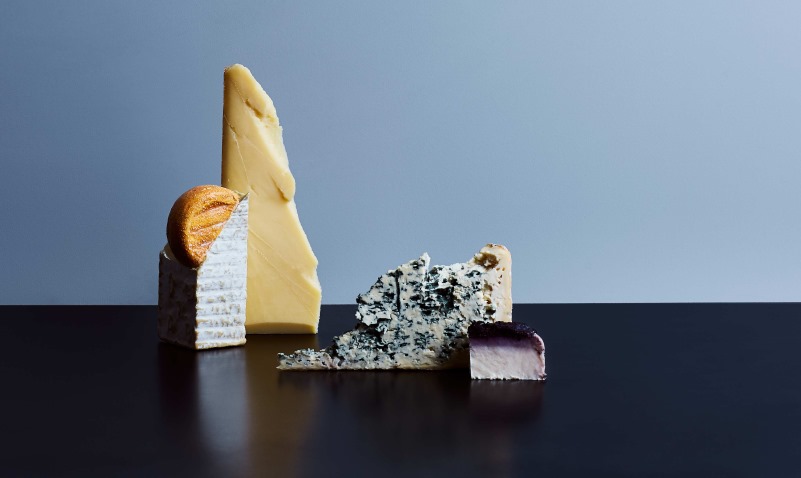 After a successful first year in Melbourne, Sydney is set to experience the wonderful world of European cheese, with the launch of Bon Fromage, a 3-day cheese festival presented by the Centre National Interprofessionel de l'Economie Laitière (CNIEL), with the support of the European Union.
The festival will launch on Friday 13th October at Carriageworks, Bay 25 in Sydney.
The festival will be open to cheese lovers for one weekend only, with a series of masterclasses and demonstrations from some of Sydney's best purveyors of exquisite European cheese, and the opportunity to taste some of Europe's finest cheeses.
The festival is free to enter, and there will be over half a tonne of cheese for punters to consume, free of charge – expecting to bring in over 6,000 people across the weekend. There will also be kilos on kilos of European cheese available for purchase.  
The 3-day festival will boast a festival piazza for all your cheese needs, including a wine bar and a festival stage set to deliver insightful cheese Masterclasses and demonstrations. The free ticketed masterclasses will teach you how to match your cheese with your wine, the difference between creamy and stinky cheese, and the history of European cheese.
Bon Fromage Ambassador, French cheesmonger Xavier Thuret, will bring his passion for cheese to Carriageworks with a series of masterclasses and demonstrations on the Piazza stage.
Thuret grew up on a farm outside Meaux (home of Brie cheese), where he developed his knowledge and love of local produce. He learnt the basics working for local cheesemongers, and very quickly moved into the domain of traditional products, supplying cheese shops and famous chefs.
Thuret's passion was rewarded when he successfully participated in the "Meilleur Ouvrier de France" (Best Craftsman in France).
Xavier Thuret said of his involvement in the festival, "I am so passionate about cheese and working with quality European cheeses. I am looking forward to coming to Sydney for Bon Fromage, and sharing my knowledge and experience of the history and culture of European cheese and gastronomy. I enjoy creating cheeseboards and gourmet displays that are as magnificent as they are surprising, so I'm excited to bring these skills to Bon Fromage" 
Bon Fromage will be held from Friday 13th October through Sunday 15th October.
Bon Fromage
13th – 15th October
Friday: Invitation only media event 6 - 8pm
Saturday & Sunday: 11am - 6pm free entry to public
Carriageworks, 245 Wilson Street, Eveleigh, NSW
Instagram: @europeancheeses #bonfromage
Facebook: European Cheeses Australia #BonFromage