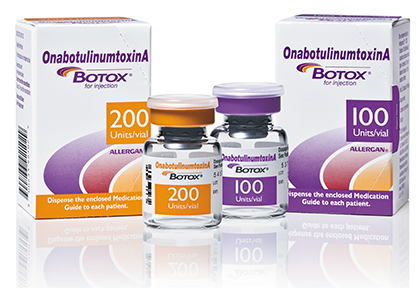 When it comes to ageing, we're all in it together. If your skincare regime is not quite doing a good enough job, you may be considering some additional help in the form of anti-wrinkle injections.
If you don't really want to start asking around for Botox recommendations and advice, this article will help give you the information you need to get started.
The idea of sticking a needle into your face might not sound like the best idea but the results really do speak for themselves.


Botox: What Does It Actually Do?
In a nutshell, Botox is a muscle relaxant. By blocking the signals that tell your facial muscles to frown or squint, you can enjoy a face that looks like you have the best night's sleep every night.
Even though some websites might tell you otherwise, Botox does not freeze your face and the only time you will end up with a "frozen" look is if you consult with an inexperienced clinician. Clinicians with the right training and experience know how to inject your face to prevent the muscles from pulling in the wrong places.


Botox: The Treatment
So, how often should you receive treatments from a top specialist for Botox such as Dr Molton?
There isn't really an exact answer to this question because there are a number of factors at play. Over the long term, the more treatments you get, the less Botox you will need but during the initial stages, you will need a treatment every 4 to 6 months.
In terms of when to get your first anti-wrinkle injection, this is entirely up to you. You don't need to wait until you have visible lines and wrinkles because Botox can actually be used as a preventative treatment too – it's much easier to prevent wrinkles than treat them.
Just keep a close eye on your face. If you're noticing a few more lines than you once did and some wrinkles are staying behind even when you aren't making an expression, it may be time to consider treatment.
Once you do decide to get treatment, know that you don't need to be worried about pain. The needle that is used is very fine and you will only feel a tiny pinch during your treatment.


Botox: The Results
Botox is not a permanent solution for unwanted lines and wrinkles so if you decide that it's not right for you, your body will eventually absorb it and your muscles will return to their normal state. The results of your treatment will last anywhere from 3 to 6 months and depends on the area that was treated and how much product was used.
Following your treatments, it's important to look after your skin to keep it in the best possible condition. This means protecting it from the harmful rays of the sun by using a high-quality sunscreen and investing in products that will keep it clean and moisturised on a daily basis.