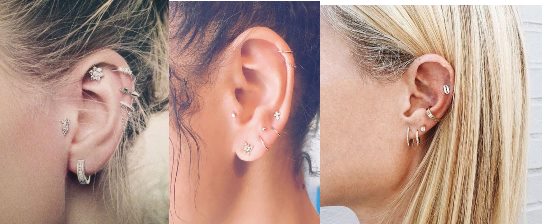 Age and weight loss can have a significant impact on the face as well as the neck, resulting in sagging skin that makes you appear older than you really are. For this reason, any changes that are made to the neck can have a significant effect on your appearance.


How Neck Lifts Counter the Ageing Effect
Signs of ageing can show up on your neck long before they appear on your face. The skin on your neck is delicate and is exposed to the sun and other environmental factors on a daily basis. And since a high percentage of people forget to moisturise and apply sunscreen to this area, the skin gets damaged much faster.
Those who have lost a large amount of weight will also see the effects on their necks. Unfortunately, no amount of dieting and exercise will be able to counteract the sagging skin.
These are two of the main reasons why neck lifts have become one of the most popular cosmetic procedures around today.

What to Expect from a Neck List
Here is some of what you can expect from a neck lift at a cosmetic surgery such as Dr Laniewski.
A personalised treatment plan. Depending on your specific requirements and what you want to achieve, there are several different approaches that your surgeon might use to complete your neck lift procedure. From trimming away excess skin to tightening the underlying muscles, your surgeon will assist you with a personalised treatment plan.

Accentuate your neck's natural contours. If you have developed any banding, a neck lift will enhance the natural contours of this delicate area. Banding appears when the neck muscles begin to lose their shape and tone but a neck lift will remove any affected muscles and re-join the rest.

Complements your diet and exercise regime. If you're already making good lifestyle choices, a neck lift can help you achieve what diet and exercise can't. For example, you will never be able to get rid of sagging skin and neck muscles with better lifestyle habits, which is where a neck lift is really useful.

Short recovery times and minimal scarring. Since a neck lift is performed on an outpatients basis, recovery is relatively short and since the incisions are made in discreet areas, scarring is barely visible.

Is a Neck Lift Right for You?
If you have been looking for ways to refresh your appearance without having to undergo major surgery, a neck lift could be the right option for you. Since a neck lift doesn't require a lengthy recovery, many patients choose to combine it with a facelift to achieve a more dramatic result.
Other procedures that are often combined with a neck lift include a forehead lift, eyelid surgery, chin augmentation and rhinoplasty.
You will also need to consult with a qualified surgeon who will perform a physical examination to determine whether this is the right procedure for you based on your needs.