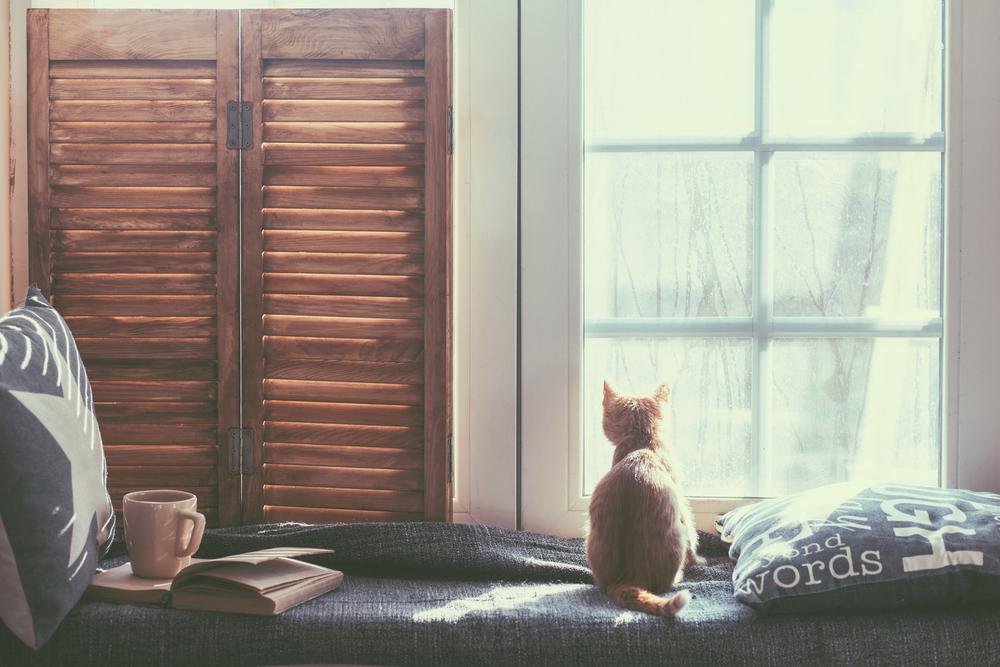 Are you someone who is looking to transform your home into a rustic paradise? Or perhaps you have purchased a new home and are wondering that you can do to give its decor some rustic charm. If so, this is the article for you. In this article, we will look at the 6 best tips for creating a beautifully rustic home facade that will leave all the neighbours green in envy, so read on to find out more!
Look To Nature For Some Inspiration
One of the key elements of any rustic design is the inspiration that is derived from nature. Nothing is more rustic than nature itself, so that is a fantastic starting point when you are looking to incorporate some agrestic charm to your home.
Using natural materials such as timber garage doors, tree trunk coffee tables and chandeliers made of tree branches can really bring an element of the countryside into your home, no matter where you live. Not only are these materials aesthetically pleasing, they also tend to be durable and will be able to last you decades.
Consider A Stone Kitchen
Another element that can bring the feel of the rustic country into your home is natural stone. When looking to design your kitchen, why not consider installing natural stone benchtops and fixtures? You can even go all out and install backsplashes that are made of natural materials, ensuring that your rustic design is carried through to all rooms in the home.
Natural stone is also a very eco-friendly option, as they do not contain chemicals that contribute to greenhouse gases, unlike many other benchtop options. Stone benchtops also require very minimal care, and will last you a long time, making it a cost-friendly option as well.
Restoration and Upcycling
One of the greatest characteristics of a rustic styled home is the natural and rugged feel it encapsulates. Because of this, restoration of old furniture and upcycling of items in the house is a very popular choice with anyone looking to design a rustic home facade.
If you have an old cabinet, instead of throwing it out, why not splash some paint on and restore it? The benefits of restoring and upcycling is that you have full control of what everything looks like, whilst at the same time saving a ton of money on new furniture. Shopping at vintage or antique stores is also another popular option, and you just may find some goodies that you won't be able to find anywhere else.
Introduce A Pop Of Colour
There are certain colours that are synonymous with rustic design, mainly canary yellows, duck egg blues, beige, wood tones and various shades of white. Incorporating these colours in your decor will truly bring a rustic country feel to your home. You can incorporate these colours via curtains, sofa covers, cushions and rugs. For a unique twist, consider pops of colour around the home such as reds, oranges and wood tones.
Look At What Is Already There
Before a rustic revamp, don't forget to look around your home and see what you have, what you can work with and what can be incorporated into your new rustic style. Often, we have many pieces of furniture or items that can be used in the home revamp.
If you have wooden cupboards, consider sanding them down to expose their natural colour. You can even choose to repaint your furniture in rustic colours, saving yourself money and time. If you have wooden chairs and tables, consider leaving them in their natural state.
Light That Fire Up
Last but not least, no rustic home is complete without a warm and inviting fireplace. Think of old log cabins in the winter...what appeals most to you about them? Chances are, it is the toasty feeling of sitting next to a fireplace with a cup of hot cocoa in your hands. You can easily bring this feel into your home by installing a fireplace that incorporates natural materials such as wood, rock, stone or brick.
We hope that these 6 handy tips for creating a beautifully rustic home facade have been useful to you. Best of luck with designing the rustic home of your dreams!