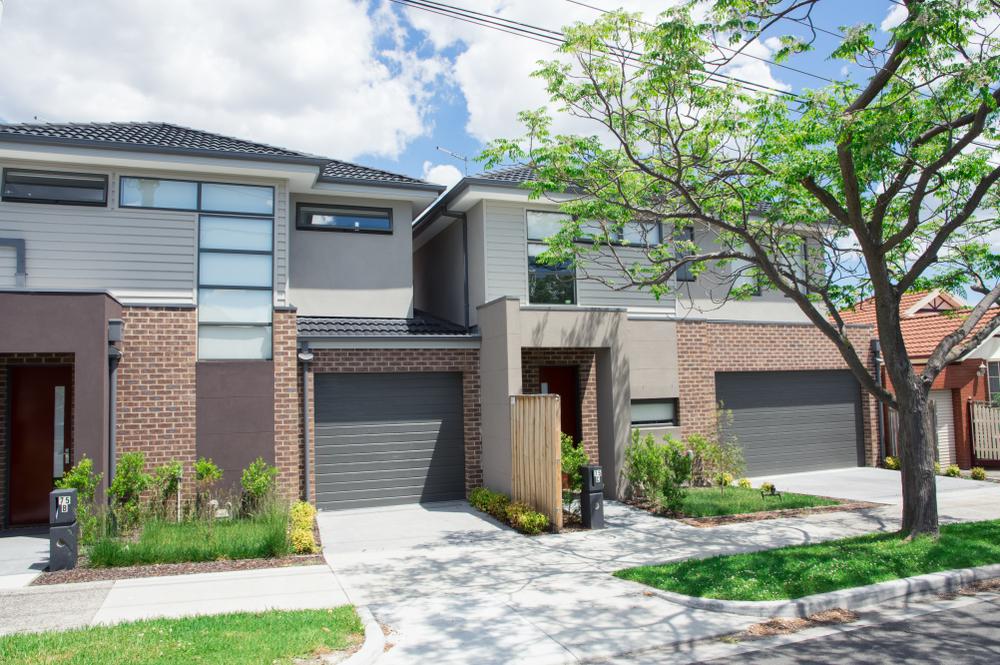 Unfortunately, crime rates are rising in Australia and home break-ins are becoming all too common with over 2% of households falling victim to burglaries each year. If you don't already own a security door, now is the time to put home protection at the top of your agenda and invest in a ScreenGuard security door.
The front entrance to your house is your first line of defence against potential thieves so it's important to consider installing a security door to protect your home from a burglary, partly as a visual deterrent to the burglar, but also as a physical impediment. However, when it comes to choosing the right security door for your home there are many options so it can be difficult to know which door is the right choice for your home.
ScreenGuard security doors are engineered and designed in Australia from premium aluminium perforated mesh and are the ultimate choice in home protection. ScreenGuard doors are fitted with a triple locking system and come with a 10-year product warranty from the date of installation. These security doors are a fantastic option for customers looking for a stylish, but durable security door that will keep them and their belongings and loved ones safe.
Rigorously tested to ensure strength and durability against forced entry
All ScreenGuard hinged and sliding security doors have been tested in accordance with the stringent Australian Standards requirements. A series of rigorous tests are conducted on ScreenGuard products to assess the structural integrity, durability and strength of the security door. The tests include:
a knife sheer test designed to simulate an intruder using a knife to slash through the screen to gain entry,

an impact test designed to simulate an intruder kicking or using body force against the door,

an anti-jemmy test designed to simulate an intruder attempting to lever, or jemmy, the screen open using a screwdriver or similar tool,

a pull test designed to simulate an intruder forcibly pulling the security screen out,

a probe test designed to simulate an intruder forcing a gap in the security screen to enable them to reach their hand in to unlock the door or window, and

a sheer test designed to simulate an intruder attempting to use a cutting plier to attack the security screen.
Superior stainless steel security mesh system
ScreenGuard security doors are designed with safety and aesthetics in mind. The stainless steel woven mesh is made from high-tensile, 316 marine grade stainless steel and is anti-corrosive. It also has a specialised UV protective coating and is created with a patented three-point internal rib design to provide additional resistance against forcible removal by an intruder.
Premium heavy-duty aluminium frames
Like the mesh screen, the ScreenGuard security door frames are designed to stand up to even the most determined forced-entry attempt. The heavy-duty frames are made with T6 extruded aluminium for extra strength and durability.
Bushfire rated for extra protection
ScreenGuard doors are bushfire rated and designed to protect your property from floating embers, while also reducing the intensity of the heat and assisting in protecting the spread of fire between buildings in the event of fire.
The benefit of natural light and ventilation
A quality security door allows occupants to let natural light and fresh air in without compromising on safety. This helps to create a more spacious feel to your residence and improves ventilation, without the fear of intruders. The patented wire mesh design of ScreenGuard security doors allows occupants to enjoy fresh air and natural light which also helps lower electricity costs as air conditioning can be turned off.
Added value to your residence
Aside from making your home and its contents secure, installing a security door can have financial rewards too. Depending on your provider, having a security door at your property can lower your insurance premium [hyperlink to insurance blog here]. Also, by investing in the appearance and security of your home with quality fittings, you will improve your property's value as people will always be more drawn to buying a house that they feel safer in.
Feel secure in your own home
We all want, and should be able to, feel secure in our homes. It's important to feel that your family and possessions are protected when you leave your house and having a quality security door will give you that peace of mind to know that you're protected. Installing a ScreenGuard security door will give you the confidence to feel safe from intruders in your home. For more home protection you also need to contact property conveyancing provider hopefully they will guide you properly.
Click here for more information about ScreenGuard security doors. Or for advice on the right security door for your property, please contact our experienced sales team on [insert contact info here email or phone]