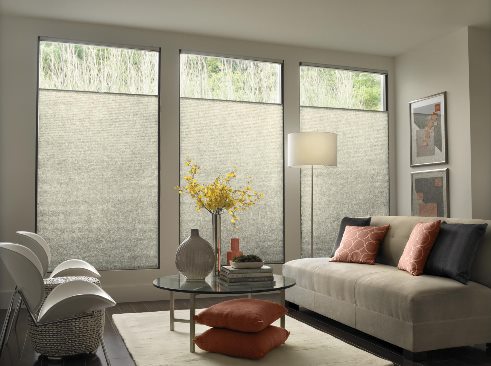 Spring is in full swing, and before we know it, summer will be here. Time flies, so it's best to get any home maintenance jobs and repairs sorted now. Tackling tasks around the house and gardening chores will enable you to relax and enjoy a long, hot summer. If you've let DIY slip, or your garden's looking a little scruffy, here are some tips to prepare your home for summer.


Get into the garden
It's understandable to let garden maintenance slip during the chilly winter months. But now that spring is here and there's warmth in the air, there's no excuse. If you're looking forward to barbecues and garden gatherings, now is the time to do a spring clean. Before you do anything else, grab a rake and clear away any dead leaves. Tidy up the flower beds and dispose of any trash. It won't take you long, and your garden will look a whole lot better. Don your gardening gloves and spray some weed killer in beds and on patios and driveways. Remove any dead flowers, and add compost to your beds and planters. Jet wash decking and tiled terraces and give your outdoor furniture a clean with a sponge and soapy water. Coat any wooden fencing and decking slats with varnish.
Once you've done the legwork, you can start sprucing up your garden ready for entertaining. Add some pot plants and sow your seeds to inject colour. Create a cosy, chic area for chilling out in the sun with quality sofa, bean bags and outdoor table .. Add outdoor lanterns and fairy lights to add ambience.


Keep cool
We long for summer to arrive and then moan when we feel too hot. If you love summer, but you don't like to be too hot at home, now is the time to research air conditioning installation. With modern air conditioning units, you can enjoy the best of both worlds. Soak up the sun in the garden and keep cool inside. If you don't already have air conditioning, contact some local firms for quotes. If you have an old unit, you may wish to consider upgrading in time for summer.


Declutter
Spring is an ideal time to declutter. Take an afternoon off, or spend a free Sunday going through loft spaces, spare rooms and garages full of boxes and bags. Throw away anything that you don't want, or create piles for charity shops. If you have lots of stuff lying around which may be of interest to others, host a yard sale, or set up an account on an online auction site. Once your rooms are clear, give your home a thorough clean.


Interior design jobs
If you've got unfinished DIY jobs, or you fancy switching things up for summer, get your dust sheets and rollers out. Complete any existing tasks, and embrace summer design trends. Search online for inspiration and ideas.
If your home isn't quite ready for summer, don't panic. Tick off your to-do list in the coming weeks, and then you can relax.