Written by

NewsServices.com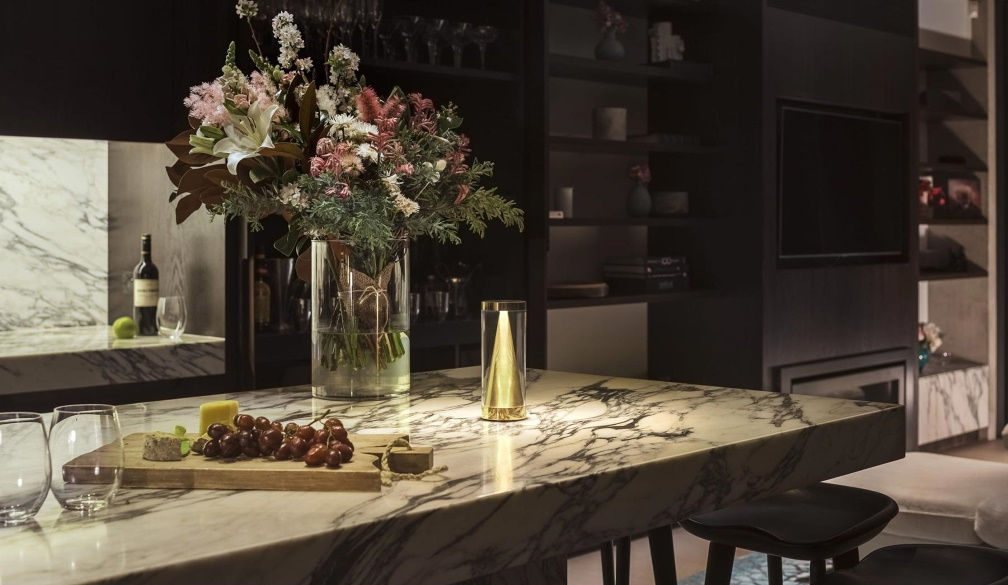 Lighting is not an afterthought when it comes to decorating a room, even though many people think it is, as any expert designer will tell you.
If you're tempted to spend extra time selecting out furniture or pondering plans, keep in mind that lighting has the power to drastically transform a space — not simply by brightening dark areas but also by influencing your emotions.
Light is a powerful force. The appropriate light uplifts your spirits, stimulates you, and inspires productivity. Light enlivens the minor things at home, such as your morning routines and social gatherings. Here are some ideas for using wireless lamps to light up your home.
1. Use Variety
Most interior designers believe that a room requires more than one light source. Layered lighting is a good idea: each space should have a mix of accent, overhead, and task lighting.
For example, in the living room, you may start by hanging a gorgeous ceiling fixture in the room's centre. Then search for downlighting on the exterior walls to gently bathe the walls, draperies, and art with warming, practical brilliance. Soffit or valance illumination, or even torchiere floor lights that reflect light off the ceiling, can do this.
Accent lights might be utilised to emphasise art, and battery operated lamps can be positioned opposite sitting to offer another layer of light, depending on the configuration of the area. And a candle never hurts for added ambience.
The idea is to contrast the light in the room's centre and around the periphery with the darker places in between. Everything is flat and dull without the darker, calmer areas. The charm comes from the subtle interplay of light and shade.
2. Consider Where Sunlight Is Coming From
If you have a room that is north-facing with no direct sunshine, you'll need to think about it a little more.
To accompany a central chandelier that spreads light horizontally across the room, you can add recessed lamps around the periphery of a north-facing sitting room. Use a couple of sconces to attract attention to a remarkable piece of art and table lamps to brighten gloomy places.
Combine a centre chandelier with subtle up-lights in the corners, bedside lamps for reading, and a couple of sconces opposite the bed for a gloomy bedroom.
3. Use Lots of Light in the Kitchen
The kitchen is one area where bright light takes precedence over the atmosphere.
Installing high-hats or inset lights around the border of the ceiling can help to flood the space. If you have an island in your kitchen, consider installing pendant lights above it to light the space while allowing you to dine or prepare food. In addition, you won't have to peer around a hanging lamp to view your guests.
Don't forget about under-cabinet lighting: Installing LED light bars underneath your top cabinets is the simplest method to create an evenly lit counter surface for food preparation and cooking.
4. Brighten Up the Corners
If you have an unfilled and uncomfortable corner, one solution is to use a large floor lamp to change the space. Look for a light that matches the surrounding space in terms of finish and material, and an otherwise forgotten spot becomes a purposeful, polished component of the total room design.
Have you ever considered cordless lighting? Perhaps chose an art-deco lamp in an earthy tone with a light blue shade to liven up the space beside a desk in a bachelor's living room.
It has a dual purpose of adding light to your workspace while also serving as a statement decorative piece. It is critical to select a tone and texture that fits the overall design while also providing enough contrast to the adjacent neutrals to make a visual statement.
5. Play With Light Levels
Install dimmer switches on every one of your lights. You could prefer a more analogue method, where you can physically adjust the lighting to respond to variations in natural light, seasons, and other factors. It's worth noting that installing a dimmer on each fixture instead of changing a wall switch with a dimmer that controls all the lights at once is the simplest way to adjust the lighting in a space.
Alternatively, you might use smart bulbs to replace your existing lights. These LED lights are affordable but last a long time. The advantage is that you can use the app to dim them individually or all at once. Many of them may also be combined with smart home devices to adjust your lights' brightness with your voice.
Giving careful thought to the lighting of your home can have a drastic impact on the ambience and can bring a new level of enjoyment to your space.