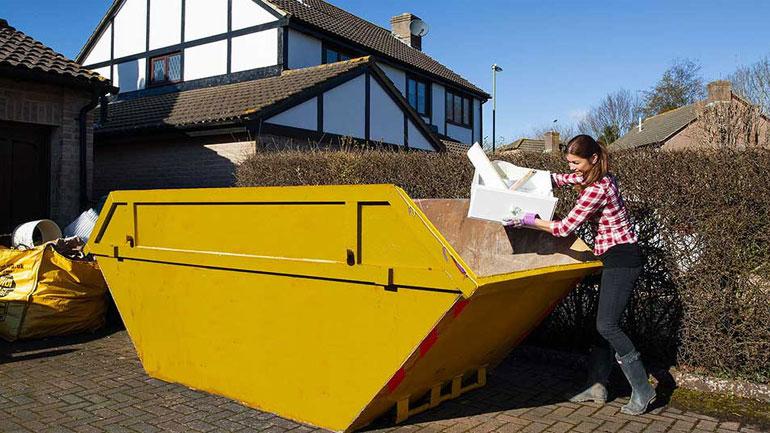 Skip bins are ubiquitous in Australia. You see them at primary school working bees, home cleaning jobs, out the back of supermarkets, out the front of homes on the weekend etc.
One of the very best uses for the legendary skip bin is moving home. What's so awesome about skip bins is that they can help you both move out of the current home you're in and into your new purchase.
This is how the best bin hire Frankston has to offer can help you with moving home in both your old and new digs:
In your old home
There are numerous benefits to using a skip bin when moving out of your old home, including:
Clearing out old stuff
You may not necessarily need all the things you have felt the need to keep living in the same home. This is normal, as you may have had the garage space to essentially hoard all the things you couldn't be bothered getting rid of before your new move.
However, now that you're moving home, you probably don't want to bring along that old tape player that won't get a buck on Gumtree or that old sofa that wouldn't even be picked up off hard rubbish.
So, what do you do? Get the skip bin down, of course! You can get skip bins in a huge range of sizes, able to take on both small and large home cleanouts. If taking a heap of stuff to the new home is not for you, then the skip bin will help you get rid of those unwanted goods for good.
Garden cleanup
You may have to give your old garden a good cleanup before moving, but you may have let it slide over the years and a simple trim just won't cut it! So, if you have absolutely heaps of garden cleaning to get out of the way, a skip bin will help you put all of those unwanted shrubs, branches etc. into the one spot for easy disposal later on.
They make it so much more efficient
You may want to tuck your unwanted goods away nicely before getting rid of them completely, but you may soon find that this is near-impossible without a central, large space to put them.
Enter the skip bin.
Your skip bin will allow you to easily throw all those unwanted goods, even old white goods, into one place and get rid of them for good.
It's a hassle-free removal
You don't want to be worrying about getting rid of old goods when you're supposed to be focused on moving home. or do home improvement. The great thing about skip bin hire is that your skip bin team will come and collect the skip bin once you're done with it and take care of disposing of the goods you threw in it!
In the new home
We often purchase homes that need a bit of renovating and a good garden cleanup. This is a fun challenge that is all part of the home buying situation. But one of the best ways to ensure your reno or new garden cleanup will go efficiently as possible is by ensuring a skip bin is there to take on any building materials or green waste that you simply don't need for your new home.
Once again, your skip bin hire team will come and collect the materials and dispose of them at the tip whilst you focus on the important details of getting your lovely new home sorted!