Written by

News Feature Team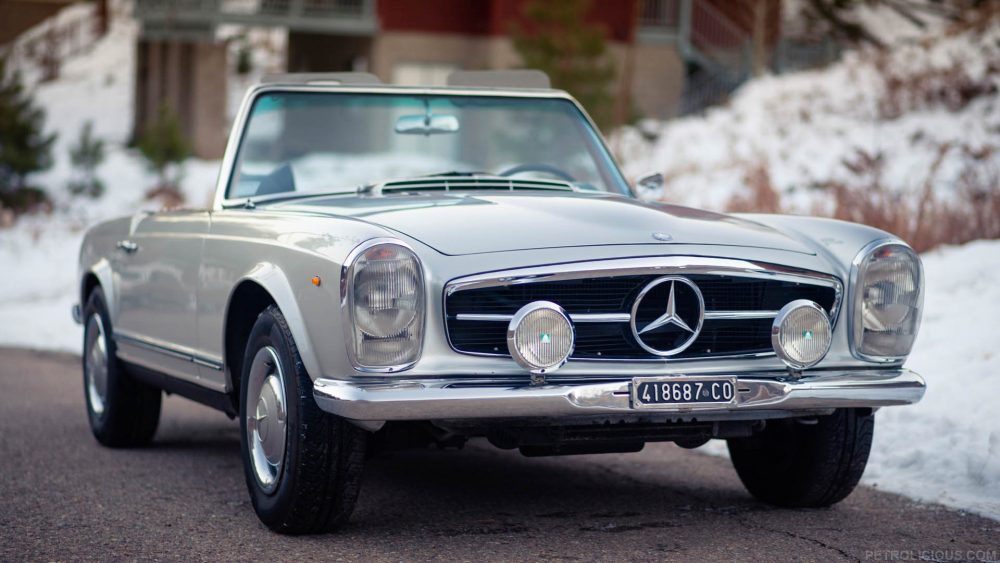 You've made the decision to get a new car.

Maybe this is the first new car you've bought, or maybe you're in the habit of upgrading every few years. Either way, with so many options out there, it's worth taking a breath and having a look around at what your car can offer you. Look into what features are going to make you feel like James Bond driving Q's latest disposable project.
The best thing is that these days you can do it online.

The car salesman has become a stereotypical annoying, sleazy guy. So, if you're in the market for a luxury car, have a look at Cars and Co Mercedes dealer and save yourself the time and hassle of visiting dealerships.
Retractable Top.
There are some drawbacks to retractable tops, including turning up sunburnt after being on the road longer than expected. But, as far as getting around in style goes, having the roof down has been a desirable luxury of sports cars for decades. Hunter S. Thompson drove the Great Red Shark with the top down to Vegas creating a lasting image of the freedom that a convertible can carry. When done right, the top down on a sports car has that classic look that hasn't gone out of style since its inception.
Two Door to SUV.
Size of the vehicle comes down to a matter of taste and necessity.
If you're like The Rock and want to hold onto your image as a guy that drives a pick-up truck/ ute, then that's exactly what you should go for. SUV's are making their way to the top of the most stylish lists, partly in thanks to people like Curtis '50 Cent' Jackson rapping about his brand new Range.
On the other side of that, a two-door sports car is always going to be stylish (and easier to park). Sometimes it comes down to whether or not you have children and how much stuff you plan on carting around. If you do end up opting for a ute, make sure you put a few tools or a dog in the back every now and then, just to keep it legitimate.
Wheels.
The right rims can make a world of difference to the overall look of your car.
Many luxury cars come with great stock wheels, but if you do want to upgrade, try and do it before you buy. Generally speaking you can save money by bypassing the installation costs involved and getting the wheels at manufacturer price.
Lines and Length.
Long, sleek hoods have created super stylish looks since they were popularised by the Aston Martin in Goldfinger.
The Vision Mercedes-Maybach 6 is one of the absolute leaders in style and many of its highlights will filter down to the rest of the range.
Interior
When buying a new car, you will most likely have every accessory thrown in your face. Deciding which you actually would like and what to leave by the wayside can make a difference in comfortability and affordability. If something like heated seats come at extra cost, you might want to think, 'do I really need these or can I just wear pants to stay warm?'.
When it comes to style, leather upholstery and wood trim has been and still is at the top of stylistic choice for interiors. Sometimes keeping things simple allows for elegance.
Image from: https://petrolicious.com/articles/the-ten-best-classic-cars-to-drive-daily