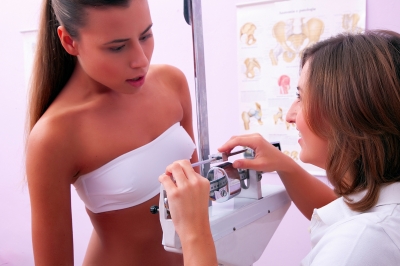 Do you want to not only look, but also feel your best? It's all well and good spending your time and money on expensive skincare products to take years off of your age or browsing the organic veggie food aisle because you heard it's 'good for you', but if you're not regularly exercising and embarking on a healthy and balanced diet, you could be in for a shock.
It's true that the benefits of a healthy diet and regular exercise are endless, and to be frank, it's pretty frightening to think of what will happen to your body if you don't take care of yourself. Physical inactivity and a poor diet can lead to many major nutrition-related chronic diseases, so if you want to live a healthier and longer life, make a change today.
Not only does your bodily health benefit from hitting the gym and avoiding overly processed fatty food, but so does your mind. Have you heard of the 'happy' chemicals that are released when you exercise? These chemicals are known as endorphins and once they interact with the receptors in the brain, they work to reduce pain and trigger positive thoughts and feelings in to the body.
It may seem pretty daunting now but investing in yourself will be the biggest investment you ever make. No one wants to be at a high risk of getting diseases such as cardiovascular disease or diabetes, yet we often let these things slide until it's too late.
Regardless of your age, sex or ability, you will benefit from exercising and cutting out dodgy foods that taste great yet are poisonous to the body. Fun fact: You'd have to run fast for over an hour to burn off one Big Mac and fries from McDonald's. Scary, right?
If you need a little more convincing to get off the couch, then keep scrolling for the health benefits that will change your outlook.
Exercise fights health conditions and diseases
Recent investigations have proven that being fit and active is associated with a 50% reduction in risk of deaths from cardiovascular disease. Being active increases high density lipoprotein, reducing unhealthy triglycerides which then reduces your risk of cardiovascular diseases including heart disease and strokes.
How to combat it? Replace the highly saturated and trans fats in your diet, with polyunsaturated fats and fruit and veggies. This is where the use of personal trainer, with nutrition qualifications could help you make little lifestyle changes that go a long way.
From metabolic syndrome, to depression, osteoporosis, bone fractures, arthritis and a number of cancers, physical activity is a fundamental aspect to a longer life expectancy.
Do you want to make some lifestyle changes today but are unsure how to start? Get Going offers bespoke and personal services tailored to your needs. From food programmes to personal training sessions, contact them on hello@getgoingpt.com.au and reap the huge health benefits today.