F*CK FAKE FITNESS
New health and fitness app KIXXFIT launches to combat fake programs, photoshopped 'influencers' and unattainable images saturating social media
The KIXXFIT platform gives users 'health on their own terms' with REAL movement (including actual SWEAT), mindset and nutrition content produced by Australian health coaches available to stream
KIXXFIT
, the "Spotify" of the fitness industry is a new health and fitness app that has launched with a simple message: 'F*ck fake fitness'. The app, which is a dedicated platform for on-demand movement, nutrition and mindset sessions from Australian health experts, is giving the 'middle finger' to the trend of unrealistic health images often portrayed by social media influencers selling diet and workout programs. 
In a bid to disrupt the multi-billion dollar fitness and health industry, KIXXFIT aims to celebrate 'real' health through offering a holistic wellbeing service focused on providing content produced by real Australian coaches, showcasing sustainable and relatable approaches to health. 
Lorena Sumich, CEO and co-founder of KIXXFIT said the platform was the industry's response to 'fake fitness' applications and unattainable advertising rampant in the industry.
"KIXXFIT celebrates real trainers, real sweat and real life. Health isn't about active glamour shots or model workouts, with glamorous filters and photoshopped results. We're all about helping Australians realise actual results and make positive changes on their own terms through access to dozens of genuine experts who they can engage with in a meaningful and completely new way," said Ms Sumich.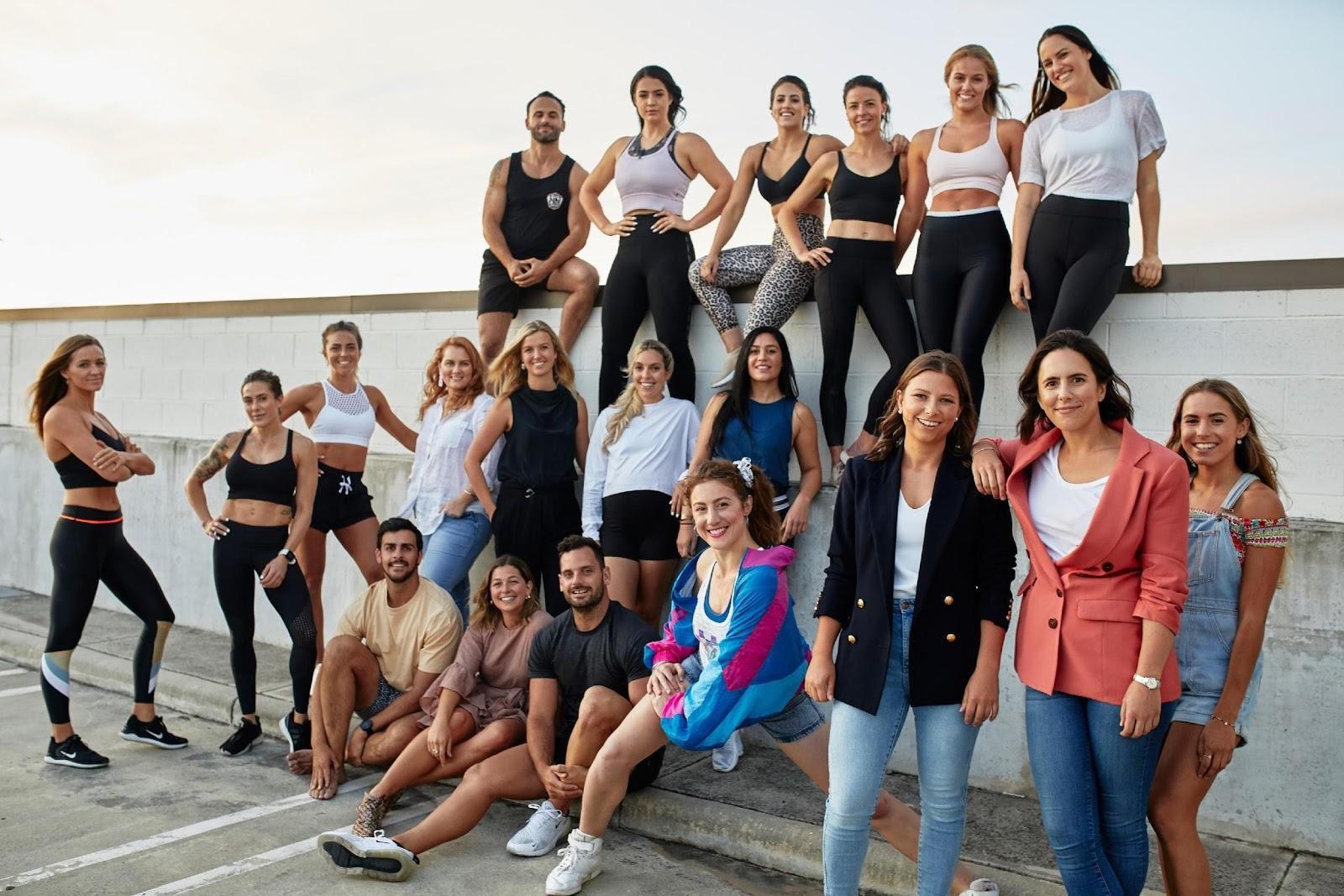 The KIXXFIT team including co-founders Jahney Smith (black blazer) and Lorena Sumich (coral blazer) along with some of the founding coaches


The platform, which is free to download with premium and coach subscriptions available, fills a gap in the industry by equipping users with digestible, affordable and fresh end-to-end fitness and health content created by real coaches, while providing those coaches with a platform to scale, engage and profit. 
Currently valued at $2.5 billion, the Australian fitness industry has grown significantly over the last five years due to Australians becoming increasingly health conscious. However, latest figures forecast the growth of gym memberships to slow as more consumers turn to alternative fitness programs such as online platforms.
Ms Sumich said KIXXFIT was meeting a growing demand from consumers for more accessible, authentic and time friendly ways to incorporate achievable health and fitness regimes into their lifestyles. 
"While there are a number of fitness applications on the market, people are increasingly realising that most of these apps, programs and images are inauthentic and fake in so many ways. Most of them are just big business profit machines," she said. 




KIXXFIT CMO and co-founder, Jahney Smith, and KIXXFIT CEO and co-founder, Lorena Sumich


Jahney Smith, CMO and co-Founder of KIXXFIT said she believed consumers in 2020 were going to turn their backs on fake fitness regimes and the crafted personalities that go with them.
"Instead we're going to see a move towards authentic and meaningful brands that add genuine value to peoples' lives. KIXXFIT provides that in spades and in the form consumers want," said Ms Smith. 
Ms Smith added that KIXXFIT had received an overwhelmingly positive response since the soft launch of the company in December. 
"The public and industry feedback to date has blown us away and reinforced the gap in the market that KIXXFIT serves in an innovative and authentic way. We've had almost 1,000 downloads of the app and nearly 40 coaches already signed on to the app in under a month," said Ms Smith. 
The app allows anybody to sign up to start their health journey for free, or upgrade their subscription for a premium viewing experience, making it the perfect addition to existing health and fitness memberships.  
Alternatively, experts in the health and fitness space can join KIXXFIT as a coach. The platform connects coaches with a growing community of health and fitness enthusiasts enabling them to scale their operations, expand their reach beyond the gym, and profit off their expertise. 
KIXXFIT provides coaches with access to an uncapped passive income stream when paying users view their content. This means coaches can focus on making a business off what they do best: making positive change to the health and fitness of everyday Australians.
Coaches currently on the app include personal trainers, nutritionists, yoga instructors, pilates instructors, dance professionals, health science specialists, naturopaths, wellness coaches, counsellors and more. 
CEO and co-founder Lorena Sumich founded KIXXFIT in January 2018. Previously a management consultant at Deloitte, Ms Sumich came up with the concept after being fed up with 'fake fitness' applications prominent in the health and fitness industry. 
In 2019, Jahney Smith joined as a co-founder and the CMO to help launch KIXXFIT after returning from four years in London working for global advertising agencies.
KIXXFIT is available to download for free on the App Store, with the Android application coming soon.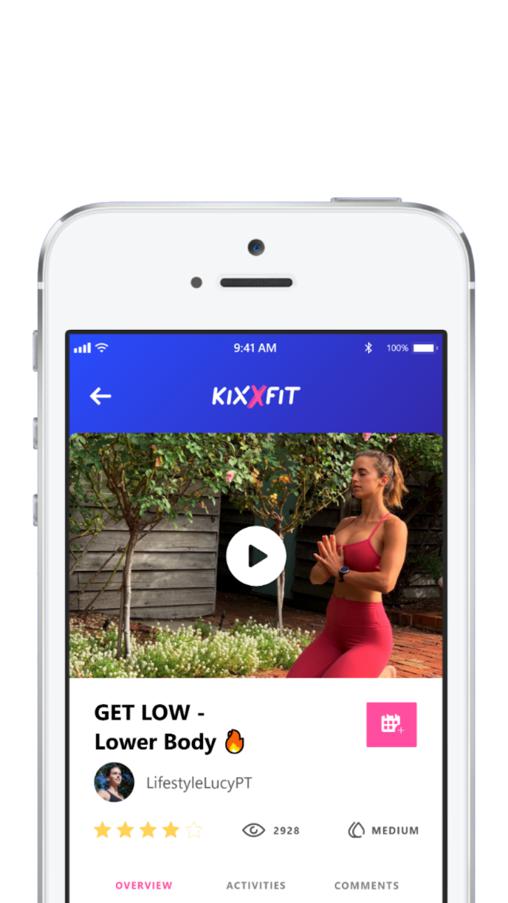 About KIXXFIT:
KIXXFIT believes in accessible, affordable and REAL health and fitness for everyone. The app connects the best instructors across movement, nutrition and mindset to a large community of people passionate about fitness and well-being. Users can stay fit and healthy on the go at an affordable price while coaches earn an income by creating engaging digital content for the masses. With a large growing community, KIXXFIT is a fresh new take on all things health and fitness.